4 ways to politely say no when friends and family want to borrow money
You might not want to lend money to them since relationships can be ruined.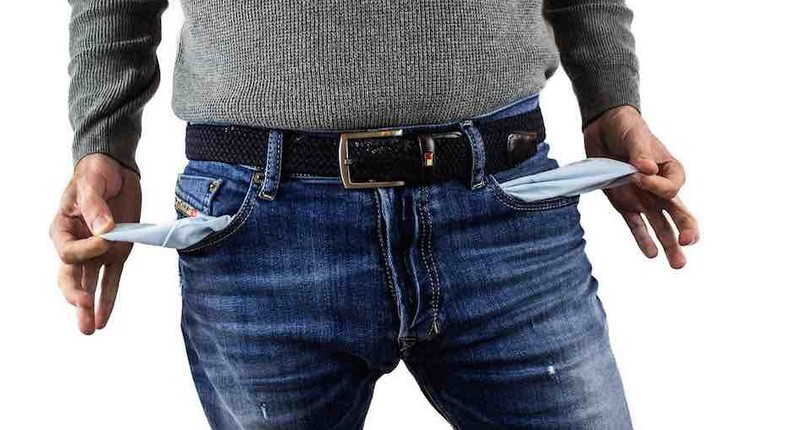 Learning to say no to family and friends is never an easy task.
It even becomes difficult when he or she is asking for money. However, you might not want to lend money to them since relationships can be ruined.
Refusing to give someone funds in itself can create an awkward situation which is why you should tread carefully when doing so.
That said, here are four ways to politely say no when you're asked for money.
Do not go beating about the bush while trying to justifying your decision on why you cannot lend money. Be firm, but polite, and concise.
Simply say that you're unable to give at this time or that you're simply uncomfortable doing so. This will help you get your point across and save yourself and the other party from any confusion.
Offer to help in other ways
In most cases, money isn't the only way you can help out your friend or family member. There are tons of ways you could assist someone in financial need ranging from offering financial advice or assisting them with their budget.
Whatever the case, simply respond by saying that you are unable to give financially, but that you'd love to know of other ways you could be of assistance.
Ask for time to make a decision
In some cases, your friend or relative might be really laying on the pressure. If you feel trapped, ask for time to decide. Tell him or her that you will have an answer within 24 hours. Go home fortify yourself, and then get back to the person.
Do not disclose financial details
Avoid sharing too much information about your finances with friends and family. Being vague by saying, "We're doing alright" and "We have enough" can be enough to leave your situation ambiguous.
And it can be quite difficult to turn someone down if you know that they're aware of your financial situation. There are times where not giving is better for that relationship.
JOIN OUR PULSE COMMUNITY!
Recommended articles
Amazing transformation of 21-year-old man bullied for being born different (video)
Abel Mutua's movie makes over Sh4M in 5 days
Sh79,000 per month jobs for Kenyans without degrees
How Janet Mbugua's husband Eddie landed Sh240 million deal with Chinese investors
5 things you should never do to please a woman
Vera imports Baby Diapers from US, Help rebuild Boniface Mwangi's house & other stories on #PulseUhondoMtaani
British MP claims she didn't know her flat was owned by the Kenyatta family
Janet Mbugua's husband thrown at the centre of nasty fight at Ole Sereni Hotel [Video]
Tiwa Savage breaks silence after her raunchy tape leaked online [Screenshot]