Ethiopia overtakes Kenya as the leading economic giant
Kenya is no longer East Africa's leading economic force.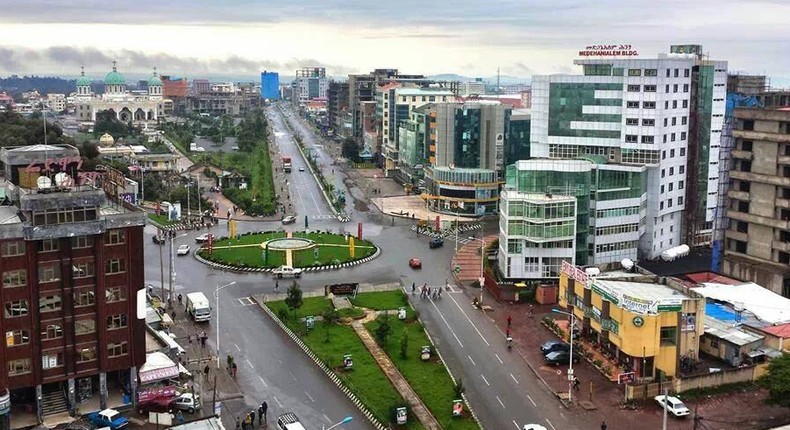 Ethiopia has toppled Kenya to emerge as East Africa's leading economic giant.
According to data from the International Monetary Fund's (IMF) Ethiopia's annual economic output, also known as the gross domestic product (GDP), hit $72.52 billion (Sh7.4 trillion) last year from $64.68 billion in 2015 and is expected to touch $78.3 billion this year.
Kenya, which lost the Eastern Africa economic leader position to Ethiopia in 2015, recorded a GDP of Sh7 trillion ($68.91 billion) last year compared to $63.62 billion in 2015 and is expected to touch $75 billion this year.
And as such, the Horn of Africa country has opened a Sh3 billion gap against Kenya to make it East Africa's top economic giant.
Ethiopia's growth has been attributed to public-led spending on infrastructure and a robust domestic demand.
With a population twice as that of Kenya, Ethiopia's large labour force and huge domestic market has proved attractive to investors.
Kenya lost its glory as the leading country in the region on matters economy as soon as Ethiopia rushed to modernize its roads, railways and power plants as from 2015.
The country also experienced an average economic growth of 10.8 per cent since 2005, moving it a step further from Kenya.
The landlocked country is now an emerging industrial hub offering manufacturers, mostly Chinese firms, cheaper electricity at Sh6.9 (6.7 US cents) per kilowatt hour (kWh), half Kenya's industrial tariff of Sh14.22 (13.8 US cents).
A number of projects in Ethiopia such as the $5 billion (Sh515 billion) Grand Renaissance Dam and the $475 million (Sh48.9 billion) 32-kilometre light rail project (first metro service in sub-Saharan Africa) may well steer the country's economic output even further.
South Africa on the other hand recorded a sharp decline GDP to stand at $294.1 billion last year in contrast to $416 billion recorded in 2011.
Recommended articles
Pulse Influencer Awards 2023!
Google boss breaks silence on termination of Andrew Kibe's YouTube channel
Machoka at 70: Emotions run high during Citizen TV presenter's birthday [Video]
Africa's richest man Aliko Dangote poised to overtake another Russian billionaire Vladimir Lisin on Bloomberg billionaires list
Diwali 2022: Is Monday a public holiday in Kenya?
Details of Ngina Kenyatta's luxurious restaurant
Most Influential Actor/Actress