Kenya's fastest growing bank shuts down seven branches
Equity CEO, James Mwangi yesterday confirmed the company had shut down seven branches.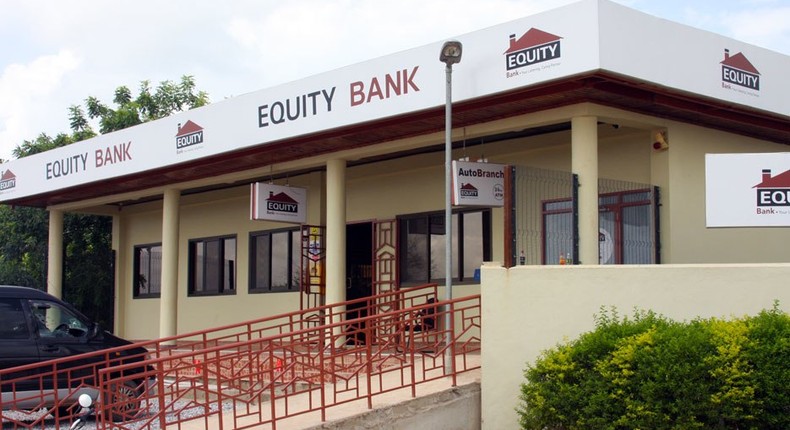 Kenya's fastest growing bank, Equity Bank has closed down its seven branches.
Continuous loses caused by political and economic upheaval in Africa's youngest nation has forced the Bank to shut down and save whatever it can save.
Equity chief executive James Mwangi yesterday confirmed the company has shut down seven out of its 12 branches in South Sudan.
"I would like to ask shareholders to treat South Sudan as a dormant company. We are just maintaining a licence and you can't maintain a licence unless you're open," Mr Mwangi said at the company's annual general meeting (AGM) yesterday.
Kenyan financial banks raced to open branches In South Sudan anticipating boom businesses in 2011 when the country attained its independence, for a while business was great  but hell broke loose in 2013  when Rebel leader Riek Machar fell out with Salva Kirr plugging the war torn country into war since then.
Mr Mwangi said that he does not expect the South Sudan unit to make any money for at least two more years.
"I don't want to say that this is a cow that we bought and then it died. But we're saying it's a cow that might not give us milk for the next two years," he told shareholders.
Equity held assets in South Sudan were worth Sh11.1 billion by December 2016, However, the business  has since been operating in the red, recording net interest loss of Sh55 million and a loss before tax of Sh528 million.
Customer deposits also fell 50 per cent in the year to Sh7.4 billion.
Equity, however, does not yet plan to exit the South Sudan market, it has adopted a wait-and-see approach, hoping that the country will stabilise in the near future.
Recommended articles
African countries with the highest divorce rate
Machoka at 70: Emotions run high during Citizen TV presenter's birthday [Video]
Diwali 2022: Is Monday a public holiday in Kenya?
Akothee finally reveals reasons for separating from Omosh 1 month after wedding
Man, once a 'billionaire', recounts how he lost wealth, now sells his book on streets [Video]
Details of Ngina Kenyatta's luxurious restaurant
Zero Chills! Jackie Matubia's advice for Milly Chebby amid the unfollow drama
Nigerian royal dignitaries, including four kings and a queen, expected to attend Museveni's 50th wedding anniversary celebrations
Mzee Kibor's will made public, revealing how vast wealth and millions will be distributed