Mountains are the world's 'water towers', providing between 60 and 80 percent of all freshwater resources for our planet.
Almost one billion people live in mountain areas, and over half the human population depends on mountains for water, food and clean energy.
Business Insider SSA decided to take a climb of the ten most magnificent mountains found in Africa which you need to try and conquer at least one in your lifetime.
Almost one billion people live in mountain areas, and over half the human population depends on mountains for water, food and clean energy.
Yet despite its crucial role in sustaining human life mountains continue to face numerous threats from climate change, land degradation, over exploitation and natural disasters, with potentially far-reaching and devastating consequences, both for mountain communities and the rest of the world.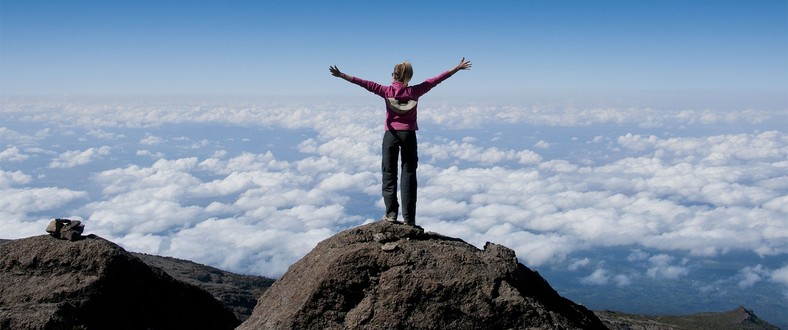 Mountains are early indicators of climate change and as global climate continues to warm, mountain people — some of the world's hungriest and poorest — face even greater struggles to survive.
So, on this international day for Mountains whose theme is #MountainsMatter Business Insider SSA decided to take a climb of the ten most magnificent mountains found in Africa which you need to try and conquer at least one in your lifetime.
Mt. Kilimanjaro
This majestic mountain is Africa's most-visited trekking destination, attracting tens of thousands of tourists and adventurers every year.
Make it to the summit of Tanzania's 5,895-meter Kilimanjaro, and you'll be standing at Africa's highest point.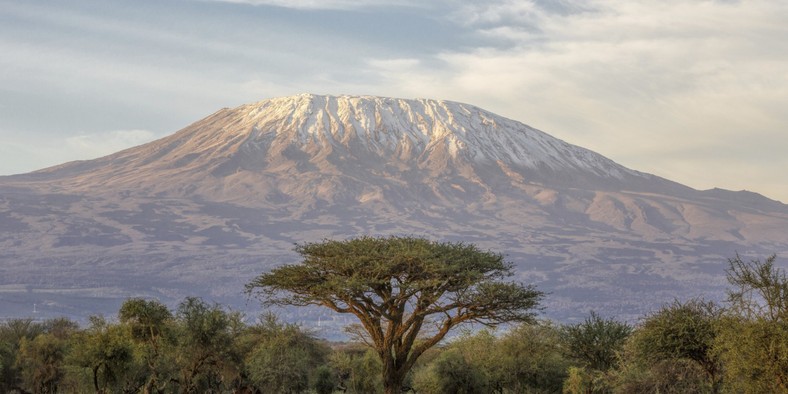 And what's more on the way to the "Roof of Africa," you will travel through five different climatic zones, reaching arctic cold temperatures around the glaciers that cap Kibo, Kilimanjaro's summit.
Mt. Toubka
At 4,167m, Mount Toubkal is the highest peak in the Atlas Mountains, making it the highest peak in North Africa and also the tallest mountain in the Arab World.
The Atlas Mountains are a mountain range in the Maghreb. It stretches around 2,500 km (1,600 mi) through Morocco, Algeria and Tunisia.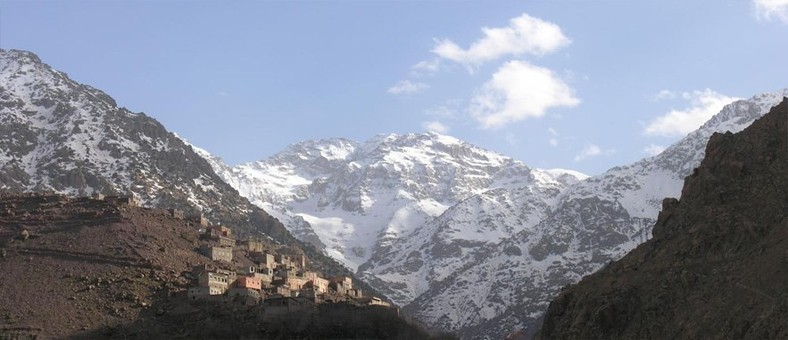 Passing through the rugged landscape you'll get the chance to explore spectacular gorges and rolling valleys as well as encounter the local Berber people who've inhabited these tough terrains for centuries.
Mt. Kenya
Standing at 5,199 meters, Mt. Kenya is Africa's second-highest peak.
The mountain's glacial valleys, successive vegetation zones and diverse wildlife will guarantee you spectacular scenery and a fantastic trekking experience.
Also read: Here are the eight largest forests in Africa that hold the continent's future, you will definitely get lost in them
Table Mountain
This flat-topped mountain forming a prominent landmark overlooking the city of Cape Town in South Africa is Africa's second most-known and photographed mountain for a reason.
There are about 2,200 species of plants found on Table Mountain and 1470 floral species. Many of these plants and flowers are endemic to this mountain.
The magnificent Kirstenbosch Botanical Gardens are found on the eastern foot of the mountain. Founded in 1913, the garden that spans an area of 1300 acres includes a unique conservatory with plants from different parts of the world.
Table Mountain is currently the most iconic landmark of South Africa and has become the single most welcoming icon to not only locals but travellers from all over the world.
Brandberg Mountain
Situated in the Erongo region in the west of Namibia about 90 km from the Atlantic Ocean and covering an area 760 km², the Brandberg is Namibia's highest mountain.
The mountain range has a mean height of 2500 metres and impressively surmounts its surrounding by some 2000 meters.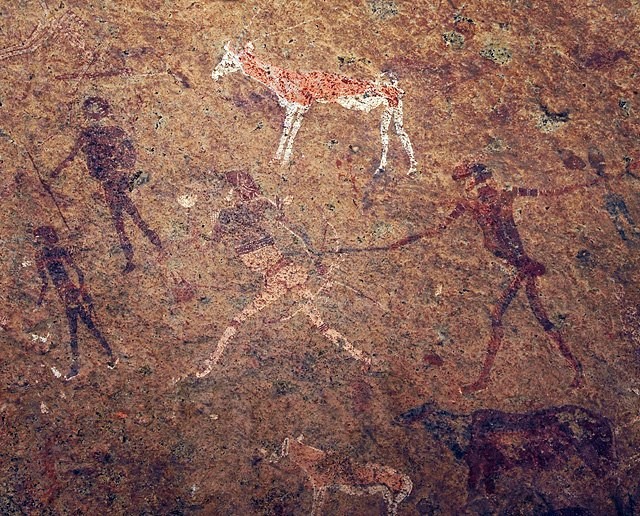 The Brandberg is famous for its numerous rock paintings, some as old as 2000 to 4000-year-old and apparently 50,000 of them can be found all over the mountain.
A significant spiritual site for the San people (Bushmen), the area has Africa's biggest concentrations of scorpions.
Also read: These 6 beautiful lakes found at the floor of Kenya's Rift Valley will blow your mind away and are a must visit before you die
Chappal Waddi
Nigeria's highest mountain, Chappal Waddi (Gangirwal mountain), stands at 7,963 ft (2,419 m) and is found in the Adamawa mountains in a remote corner of Gashaka-Gumti National Park (GGNP).
The name Gangirwal translates as "the mountain of death". There is certainly an ominous and overbearing feeling when viewing the bulk of the mountain from below at the small village of Jauro Hammasale.
However, as long as you do not disturb the keeper of the mountain, the only danger that exists when you climb is that you will suffer from a seriously good walk that will afford a unique insight into the culture, scenery and natural biodiversity of the region.
Mt. Rwenzori
Lying slightly north of the Equator, the Ruwenzori Range has a maximum breadth of 30 miles (50 km) and extends south-north for 80 miles (130 km) between Lake Edward and Lake Albert.
The mountain is the third highest in Africa rising up more than 16,700 feet above sea level and its highest peaks rise above the clouds and are permanently snow-capped.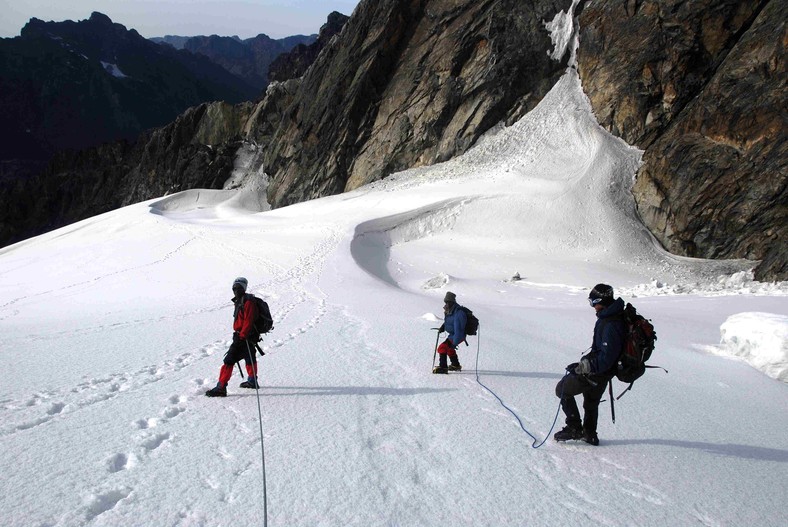 Unlike most African snow peaks, the Ruwenzori is not of volcanic origin but is a gigantic horst of six separate glaciated masses, reaching a high point in Mount Stanley at Margherita Peak (5,119 m)
The mountains were long thought to be the source of the Nile.
Mt. Meru
Tanzania's second-highest mountain standing at 4,565 meters, Mount Meru may forever be destined to exist in the shadow of its imposing neighbor, Kilimanjaro, but don't be fooled it has its own unique attraction.
A beautiful volcanic cinder cone, Mount Meru will treat you to stunning views and diverse wildlife. Its slopes are coated with dense rainforest up to about 2,900 meters, which then give way to rocky areas.
Mount Meru is often used by mountaineers for acclimatization before trekking Kilimanjaro, or by those wanting a trek with the local Massai.
Mt. Elgon
With its enormous crater surrounded by several jagged peaks, including Wagagai, which is the highest point at 4,321 meters, Mount Elgon attracts hundreds of avid mountain climbers annually.
Mount Elgon is a magnificent extinct volcano dominating the skyline along the Uganda-Kenya border.
While here one can explore ancient caves and zip past spectacular cliffs, over which Mount Elgon's streams cascade as dramatic waterfalls. Its slopes covered in ancient dense forests and bamboo belts give way to a spectacular moon-like moorland zone blanketed by tree heaths, massive groundsels and lobelias.
Ras Dashen Mountain
Ras Dejen is the highest mountain in Ethiopia and tenth highest mountain of Africa.
Ras Dejen forms part of Simien Mountains National Park located in the Amhara region. The spectacular Simien Mountains are a natural marvel where several jagged peaks of solidified lava are separated by deep valleys to form an overwhelming landscape.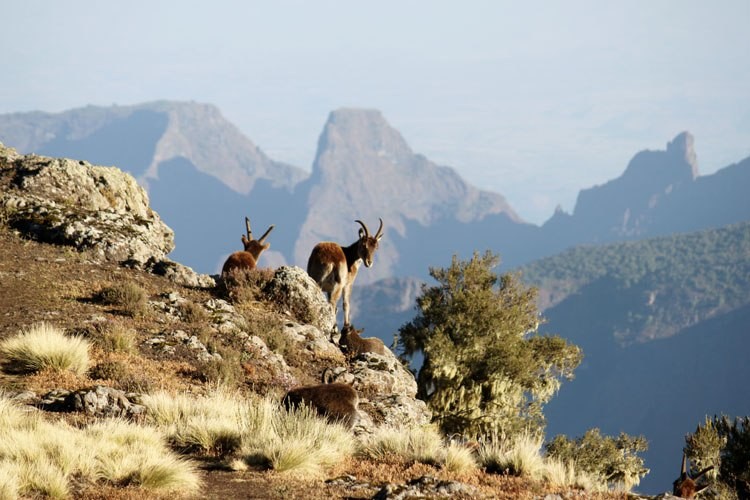 The mountains are also home to some of the world's rarest animals, including the Walia ibex, which is not found anywhere else in the world. Since 1978, the region's national park has been recognized as a UNESCO World Heritage site.