Kenyans have been sharing their most frustrating Madaraka Express stories
Since its launch, SGR has become the most popular means of transport between Nairobi and Mombasa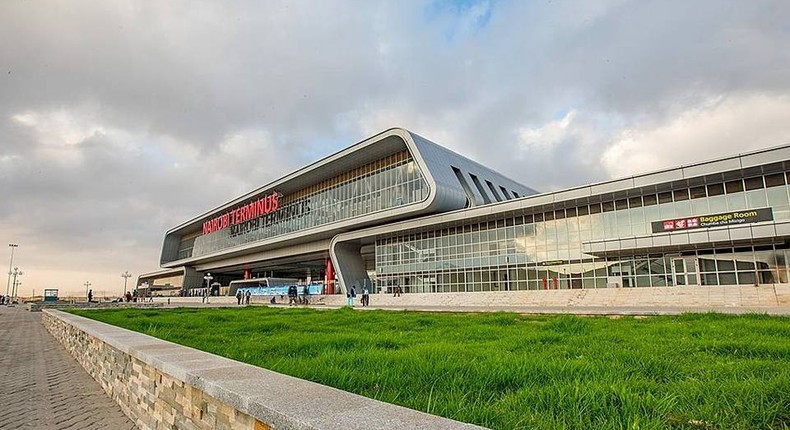 Majority of Kenyans agree that the Madaraka Express has been a  big success since its launch .
Speaking at the opening ceremony, Kenyan President Uhuru Kenyatta said it was a "historic moment" because the rail line will "transform the economy of this country."
Among the many expected benefits, was the promise of a boost to the Kenyan GDP by at least 1.5 per cent during its operations as well as the decongestion of the Mombasa port.
The hospitality industry especially budget hotels at the coast that had taken a beating slowly started to recover once the service become operational
Charging  $7 for an economy class seat and $30 for first class, SGR was a huge relief to Kenyans.
Business Insider SSA sampled views of Kenyans who are frequent users of the train.
Economy class seats will leave you nursing bruises
"The seats are uncomfortable, you get a stiff back and neck" Chris a frequent commuter said.
"I didn't enjoy my ride, i was in the economy class. The seats are not good I started feeling uncomfortable when we were at Mariakani and I was praying the journey to end asap"  Cecilia added.
It's clear the seats were designed for long term use and not for comfort.
First class is a big joke
When you purchase a first class ticket, you expect a snack or at least a drink. Not on this train ride though.
"So what do you get for that $30 then if food is sold to you again.......just a better seat or what?"  Maggie wondered.
Getting tickets is still a headache
Booking a Madaraka Express ticket is so frustrating you would think you are going to the moon.
There are still long queues even though the system is supposed to be be easier due to an online component and an M-Pesa option. Middle men have become the biggest beneficiaries of the chaos.
There is something about a full stomach, it makes you more comfortable, lift your spirits, able to slowly and rationally think through your problems, drop your guard and basically enjoy life in general.
When SGR was officially launched lots of Kenyans envisioned lazily gazing outside to see elephants walking majestically at the Tsavo reserve while slowly slurping a cold madafu (coconut) as they slowly massaged their full stomachs, it never came to pass.
Food sold inside Madaraka Express is so expensive that some Kenyans have been forced to carry their own snacks
In these harsh economic times, it is understandable for Kenyans to feel shortchanged for having to buy a single mandazi (pastry) for $1 (Sh100).
"I will carry extra cushion for my my seat and neck as well as snacks too, hunger is not my friend oooh," Maggie said.
On board customer service is slow. Very slow.
"My seat mate bought mandazi when we were at Mariakani, tea came when we were at Athi River"  Tina said.
"To get the tea it's an issue even if you have money, I saw some passengers going to fetch it in the next cabin. Lesson learnt next time I know what to do" Cecilia said.
Brace yourself for a staring contest until you blink
Madaraka express is a public train and therefore it is understandable that you have to compromise on your comfort a little and learn to share.
For shy people  however boarding SGR can be a nightmare.
"I don't know how Introverts can manage though, economy class is like a bar where you have to share a small table among five people and all through the journey you have to stare at each other" Nancy said.
"U can't even yawn in peace" Cecilia cheekily added.
It may be mindful therefore if you are not comfortable with crowds to carry a book to keep yourself busy.
Recommended articles
Linet Toto excited as she unveils sleek ride after 1 month in office [Photos]
Africa's richest man Aliko Dangote poised to overtake another Russian billionaire Vladimir Lisin on Bloomberg billionaires list
Diwali 2022: Is Monday a public holiday in Kenya?
Top 10 African countries producing Palm Oil
Top 10 African cities with the highest population growth from 2022 to 2023
Francis Gachuri biography: Career, personal life, networth
Top 10 happiest countries in Africa in 2023
Mzee Kibor's will made public, revealing how vast wealth and millions will be distributed
Ini Edo posts new photos amid reports of welcoming a baby through surrogacy