Nairobi is home to some of the biggest international Hotels chains.
Here are some of the most glamorous and popular restaurants in Kenya's Capital.
Lets be merry dine, wine and dance sounds like good advice especially if you are in Nairobi City.
Nairobi is home to some of the biggest international Hotels chains which are equally competing with local brands for the attention, money and above all appetite of Nairobi's urban folk.
Here are some of the most glamorous and popular restaurants in Kenya's Capital.
The Carnivore Restaurant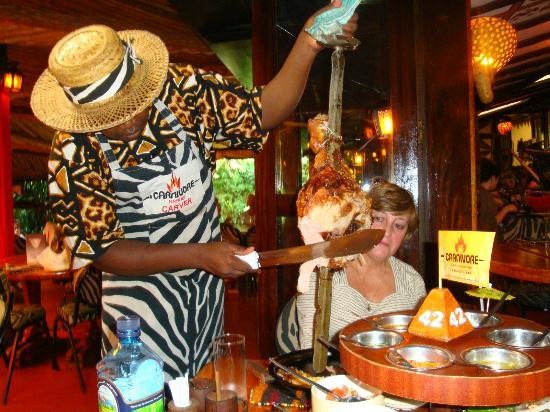 This is the grand master when it comes to restaurants and high life in Kenya.
For ages, Kenyans have been trooping to Carnivore to devour meat in an all-you-can-eat meat buffet.
They serve a wide variety of meat and were famous for their game meat until Kenya imposed a ban on the sale of game meat in 2004.
This open-air restaurant in the Langata suburb of Nairobi is popular with tourists who can't have enough of succulent steaks skewered on Maasai swords, cooked on coals and served on cast-iron plates.
It was first opened for business in 1980 by Martin Dunford, his wife, and a group of partners.
Hemingways Brasserie Restaurant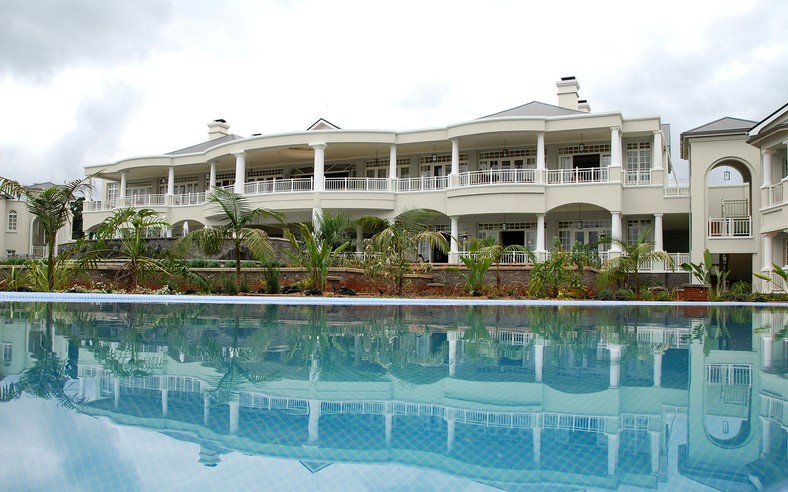 You don't just go to Hemingways for the food, although the food is good, you go to Hemingways for the grandeur and glamour that comes with it.
With a Hollywood themed décor and serving breakfast, lunch and dinner, the Brasserie offers a wide choice of international dishes with modern European and South Asian flavours.
What's more, Barry Tonks, its Executive Chef is the only Michelin starred chef working in East Africa.
It is an exclusive boutique hotel located in the suburbs of Karen away from the hustle and bustle of Nairobi city.
It opened its doors in March 2013 and serves breakfast lunch and dinner, being an English themed restaurant afternoon tea is a must too.
Restaurant 88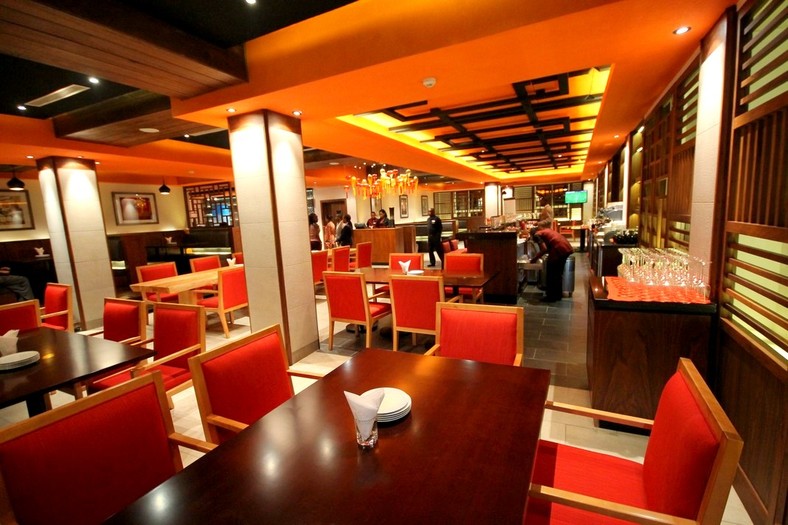 If you want to take an aromatic and culinary trek through Thailand, China, Malaysia, Indonesia and Japan, or if you just want to try something new, then 88 Lounge and Restaurant is worth a try.
Chef Hum Gurung uses locally and internationally – sourced ingredients to completely spoil your taste buds.
It is located at Chiromo Rd inside the magnificent Villa Rosa Kempinski, it seats 72 people indoors and the dress code is smart casual.
Tamarind Restaurant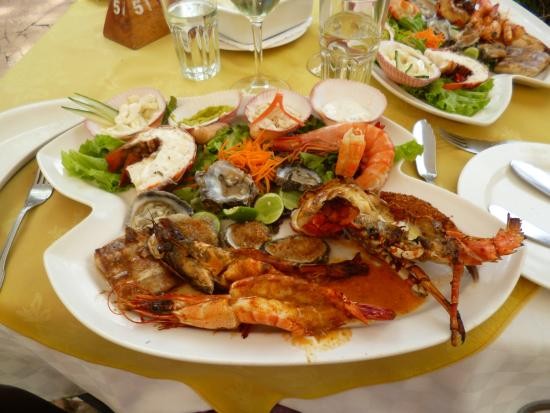 If you are a seafood fan then you should definitely check out this restaurant.
Tamarind is the finest seafood restaurant in Nairobi and is famed for its juicy lobsters, giant prawns, sweet young crabs, squid, octopus and oysters.
What more, they are fresh since everything is flown in from the coast daily.
However don't be put off if you're not a fan of seafood, Tamarind's vegetarian and meat selection are widely recognized as being equally exceptional.
Tamarind Nairobi is located at the Karen Blixen coffee garden, Karen road. It is opened from 5:30AM – 10:30PM.
The Talisman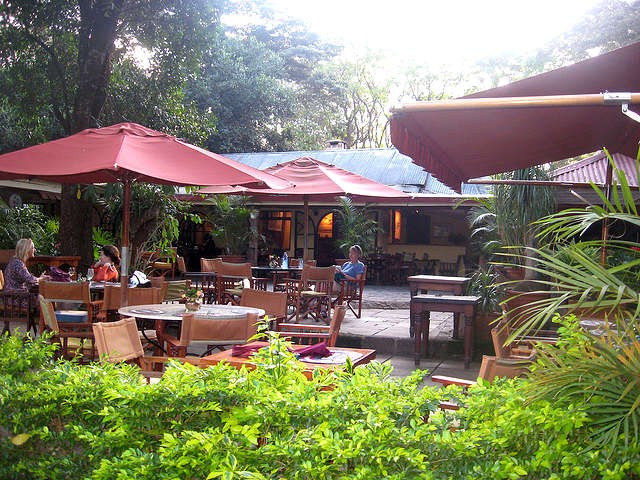 Talisman is arguably one of the best restaurants in Kenya and New York Times Spirited Traveler even described as "The best place in town".
The elegant gastro-lounge serves a fusion of European, Pan-Asian, and African cuisine.
With fresh fish from Lamu, salmon from Norway and spices from Thailand fused with authentic locally sourced ingredients and produce from our organic garden you can never go wrong in Talisman.
The restaurant has a mezzanine bar, and a private dining room which can cater for up to 20 people comfortably whilst the ground floor restaurant caters for 80 diners.
It is situated in the heart of the leafy suburbs of Karen, Nairobi.
Bamboo Oriental Restaurant, Zen Garden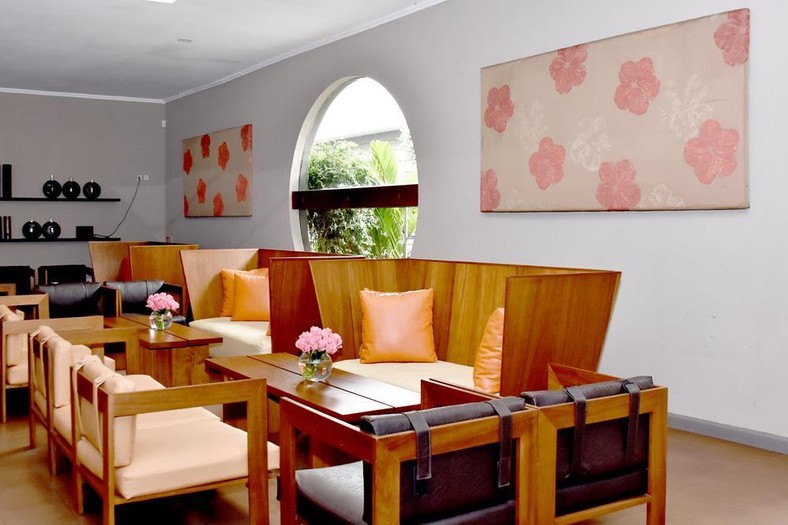 Voted the best Asian Fusion restaurant at the Taste Bar & Restaurant Awards 2013 and 2015, the Bamboo-Oriental restaurant continues to delight.
Their menu consists of a wide array of Pan-Asian dishes enabling customers to enjoy a combination of Chinese, Thai and Japanese cuisines.
It first opened its doors in October 2008 and since then has slowly become the perfect place for special occasions, business meetings or family outings.
It is located in the leafy green sub Nairobi is home to some of the biggest international Hotels chains which are equally competing with local brands urbs of Spring Valley, along Lower Kabete Road.
Brew Bistro & Lounge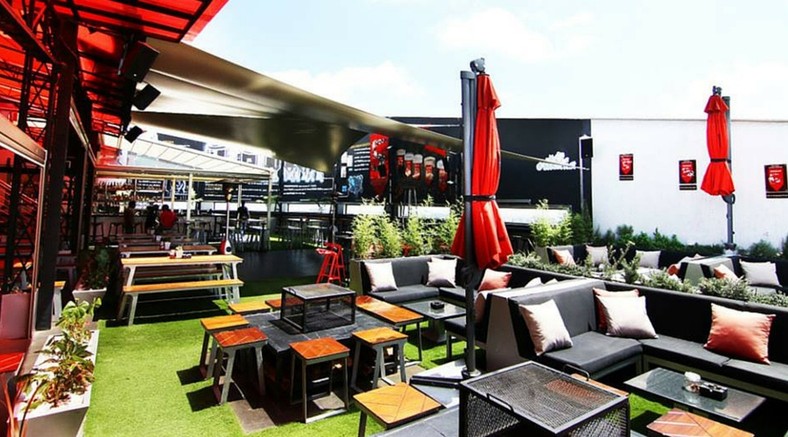 Nairobi's micro-brewery scene is small but growing, and this restaurant, brewery, and lounge is one of the city's most popular.
Brew Bistro & Lounge make their own in-house beer and offer up to five core micro-brews, from pilsners to stouts, and seasonal beers to boot.
It is no wonder it was named the best bar during the Chefs Delight Awards, 2016.
You can also indulge in Pan Global cuisine in their fine dining lounge
It can accommodate guests for a sit-down dinner, corporate functions, private events and for cocktail and hor d'oeuvres receptions.
It is located at Piedmont Plaza, along Ngong Road.
Mama Oliech Restaurant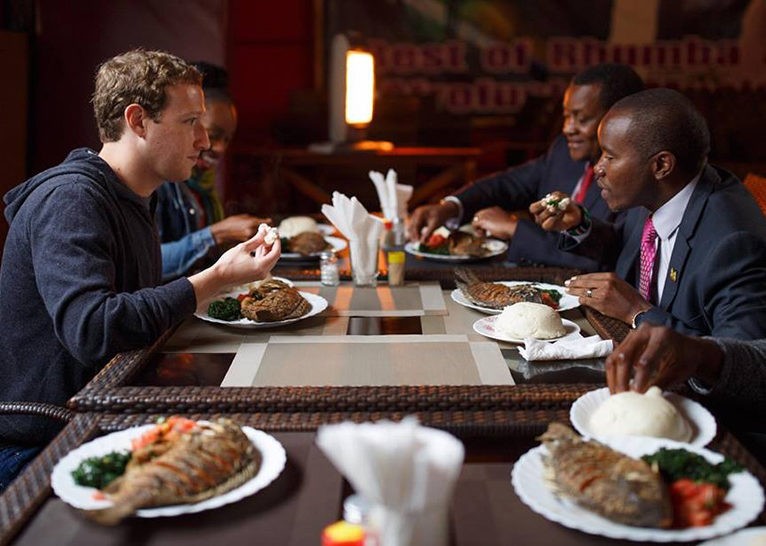 This has to be the most popular restaurant in Kenya that has since gone international.
The restaurant is famous for its large whole deep-fried lake fish from Lake Nakuru accompanied with sides of ugali and kachumbari.
Ordinary mortals and filthy rich Kenyans daily congregate here to enjoy African and Kenyan cuisine as hunger pangs humbles all of them.
Its most famous customer, however, has to be facebook founder, Mark Zungerback who in the company of ICT Cabinet Secretary Joe Mucheru ate fish and ugali in this popular eatery last year while on a tour to Kenya.
It is located in Marcus Garvey Rd (Off Argwings Kodhek), Hurlingham, Nairobi.
Fogo Gaucho Brazilian Steakhouse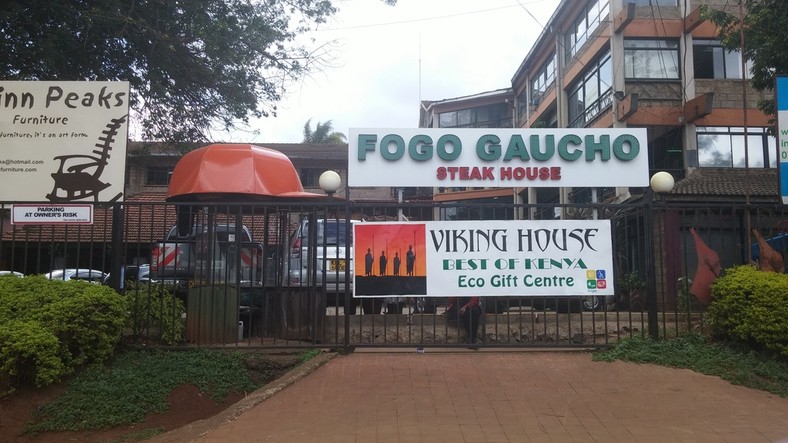 Fogo Gaucho Churrascaria is Nairobi's all you can eat Brazilian restaurant serving you over 16 cuts of juicy steaks and 25 different fresh and crisp salads, every lunch and dinner.
There is 10% Discount on food for every 15 guests and above and for every two cocktails you get one free.
It is located in Westlands and Kilimani.
Be warned! The Fogo gaucho experience is unforgettable
J's Fresh Bar & Kitchen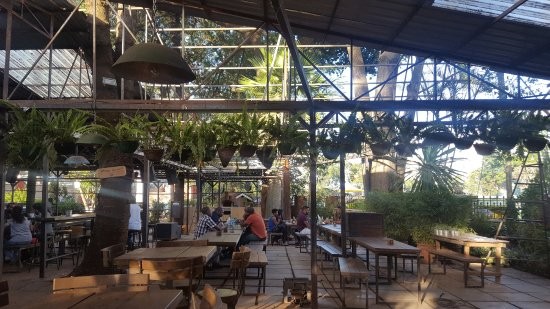 This is a cozy British gastropub serving J'S light bites ranging from herbed chili tempura prawns in beer batter with cocktail dressing, fish fingers with tartar sauce & fresh lemon, Samosas, Scotch Eggs among other delicacies all at great affordable prices.
It delicately balances the atmosphere of a full-service restaurant with nightlife ambiance.
Here, you'll find weekly events, like old-school hip-hop and R&B on Tuesdays and Thursday Night Live, a showcase for local bands.
Decorated with minimalist wooden interiors, the atmosphere is laid back and cozy.
Bonus...
Golden spur Steak Ranch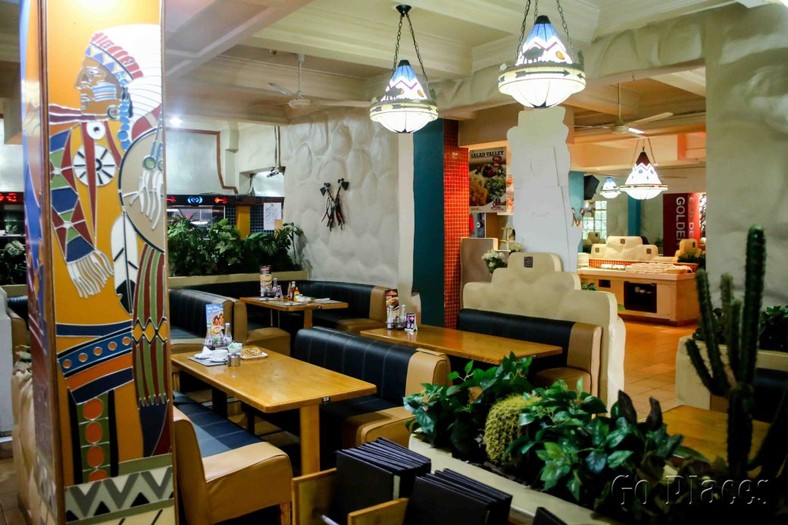 If you are a fan of bottomless ribs then this is the restaurant for you.
Their buffalo wings and ribs are the best in town.
The Golden Spur menu offers flame-grilled burgers and steaks, fresh salads from the salad bar and rich desserts.
It is located at Southern Sun Mayfair, Nairobi Parklands Road.