The week Magufuli shoved his foot In the mouth and Trump become the king of bluffs
A list of notable Weekly World events which occurred between 16th - 25th July 2017.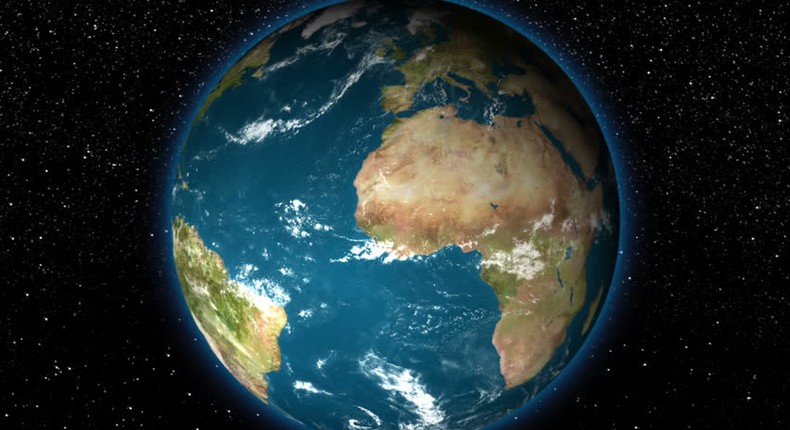 We do live in interesting times, thanks to technology, seamless connectivity and humans endeavors
A small civil war in a remote corner of the world can easily engulf the whole region, a simple infection like Ebola or bird flu can quickly spread across the world within minutes and a simple legislation in a far-flung country can easily bring down the world global economy crushing.
Immigration, terrorism, global economy and climate change to name but just a few are becoming every day's vocabularies.
Therefore we can no longer ignore what is happening across our borders, across our nations and across our continents because whether we like it or not our human fate is tied together and we can as well have a say in our we go down, hence the birth of the World Affairs.
The following events occurred between 16th - 25th July 2017.
#1. Trump, the King of Bluffs
"When he found out that I, you know, that there may be tapes out there, whether it's governmental tapes or anything else — and who knows — I think his story may have changed," American President Donald Trump said in an interview with Ainsley Earhardt of Fox News in reference to former FBI director who in a Senate hearing said he had written memos detailing his private interactions with Trump.
And so the saga continues on whether Russia did indeed influence the American election.
#2. American Dad out of the woods 'almost'
Kenyans would remember tuning in every Tuesday on Kenya Broadcasting Corporation (KBC) to catch Bill Cosby show in early 2000s.
Well! last December, famed comedian Bill Cosby popularly known as 'America's dad' was charged with three counts of aggravated indecent assault in relation to allegations that he drugged and molested former Canadian basketball player Andrea Constand more than a decade ago.
On June 17, the judge in Cosby's case declared a mistrial after the 12-person jury spent six days and more than 50 hours failed to unanimously agree whether he was guilty or innocent.
"Mr. Cosby began this trial presumed innocent and he leaves it that way," Brian J. McMonagle, Mr. Cosby's lead lawyer said after the verdict.
#3.North Korea finally drops nuclear bomb on America - Otto Warmbier
American student Otto Warmbier died on Monday afternoon, after serving a year of a 15-year prison sentence with hard labour in North Korea for allegedly stealing a propaganda poster from his hotel.
It is believed he was severely tortured while in N. Korea prisons until he went into a coma. No American has ever been cruelly treated  before to the point of death in N. Korea, this is a first.
Therefore with America and North Korea not seeing eye to eye coupled with highly influential and emotive American public, his death may be the straw that breaks the camel back and threw the two nations armed to the teeth with Nuclear weapons  into full blown war engulfing the whole world.
#1.Ukishazaa Kwaheri – Mafuguli 'Moral police of the year'
Tanzanian president this week swallowed more that he could chew after dropping a bombshell on teenage school mums while speaking at a public rally in Chalinze town, about 100km west of the main city Dar es Salaam.
"Ukishapata mimba ni Kwaheri Translated:(After getting pregnant, you are done.)He said on Monday.
Immediately after his moral speech, he received strong condemnation locally and internationaly.
#2. David versus David battle - Africa's tiniest nations breath on each other's Neck
A full blown war is on the verge of breaking out between Eritrea and Djibouti over a border dispute.
Djibouti accuses Eritrea of occupying a contested mountainous area, days after Qatar peace keepers withdrew from the area to go back home to deal with Qatar diplomatic crisis.
If a war does break out, Ethiopia will definitely be dragged into it, so is Somalia and the rest of the horn of Africa, a conflict-prone, drought-prone region that is already battling with severe drought.
Proofing once again, we are more interconnected than ever and when America sneezes the rest of the world catches cold, ooh sorry when Middle East quarrels Africa must take sides, arm themselves ready to fight tooth and oil for their master for a few pennies.
#3. Time to pack and Go – Jacob Zuma past catches with him.
Scandal-ridden Zuma may have finally run out of luck.
South Africa's highest court on June 22nd ruled that the speaker of parliament has the power to decide whether a vote of no confidence in President Jacob Zuma can be done by secret ballot.
Disgruntled African National Congress (ANC) lawmakers may finally have had enough of his antics and together with the opposition pass a vote of no confidence in him without risking fear of reprisals from their own party.
The fear of Mandela's party which has been in power since 1994 being voted out in the 2019 general election because of Zuma's excesses may also inspire them to pull the carpet beneath his feet and quickly work to repair the tattered image of ANC.
Some analysts have even branded Zuma as the poster child of corruption.
Kenya Issues First Ever Travel Advisory
Recommended articles
Linet Toto excited as she unveils sleek ride after 1 month in office [Photos]
Africa's richest man Aliko Dangote poised to overtake another Russian billionaire Vladimir Lisin on Bloomberg billionaires list
Diwali 2022: Is Monday a public holiday in Kenya?
Top 10 African countries with the highest economic prospects for 2023
Mzee Kibor's will made public, revealing how vast wealth and millions will be distributed
Ini Edo posts new photos amid reports of welcoming a baby through surrogacy
Mathias Pogba brands Paul Pogba 'a so-called Muslim steeped in witchcraft' amid fetish claims about Kylian Mbappe
Referee behind chaos at AFCON was rushed to hospital after match
Ne-Yo speaks out after wife Crystal announced end of their 8-year marriage