15,000 Human Resource managers risk getting fired
The human resource (HR) managers risk paying hefty fines and serving jail terms as well.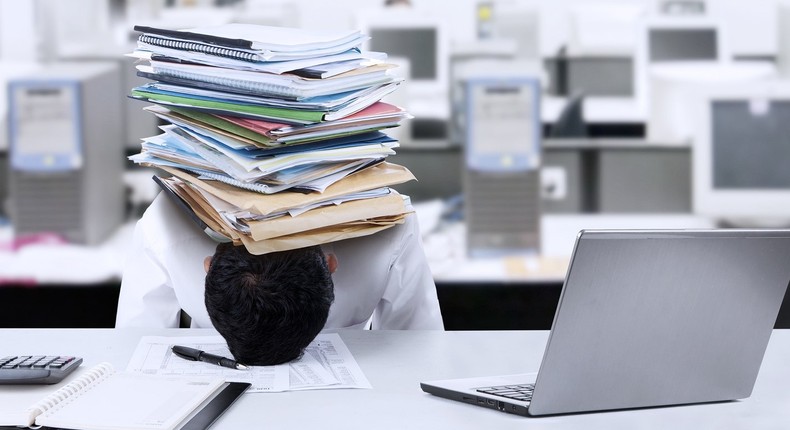 It will no longer be business as usual for Human Resource (HR) managers in Kenya going forward.
The Institute of Human Resource Management (IHRM), the regulatory agency mandated by law to police the profession, has fired a warning shot by taking five HR chiefs to court for working without practising certificates.
"They (HR professionals) need to come out and register. Employers should also ask if their staff in the HR department are compliant with the law. We have written to all employers to ensure they comply," Dorcas Wainaina,the executive director of IHRM told a local daily.
More than 15,000 human resource (HR) professionals now risk paying hefty fines and serving jail terms for failing to acquire practising certificates, in line with a law intended to weed out quacks in the industry.
The Human Resource Management Professionals Act came into effect in January 2013.
"This law was enacted more than four years ago. We've kept extending the deadline. We can't keep extending," Ms Wainaina added.
Human resource is a highly demanding job which requires not only practical skills but also psychological skills.
However the practice has slowly been eroded for the past decade by companies' managers simply hiring unqualified friends and relatives to fill up the position.
Edward Ireri, a Human Resource manager with Ringier fully supports the regulation, adding it will go a long way in improving the standards of the proffession.
""I totally agree with the regulation of the Human Resource Management profession, being a registered member with the Institute of Human Resource Management of Kenya. The practicing certification is a good control measure in determining the competency, both by training and experience, of HR professionals in Kenya.
He however adds that employers too should support HR managers with the compliance process by periodically sponsoring their HR teams to attend HR trainings and conferences/workshops to enable them expand their professional capabilities as well as build up on the required CPD points.
"I feel the issue of accrual of CPD points for membership renewal still remains a major topic of discussion, given the capital investment of the trainings to acquire these points that most employers may not take on, leaving the HRM practitioner with this burden, in as much as the HRM's seek to remain compliant.
It may also be ideal to have one annual fee that caters for both membership and the practicing certificate"  He said.
According to IHRM data there are only 10,000 out of the estimated 25,000 professionals in the industry who have been licensed so far, meaning that only four out of every 10 persons working as HR staff are registered.
Those found guilty face a Sh200,000 fine or a two-year jail term or both, which could consequently see them lose their jobs.
Those wishing to be registered as HR professionals in Kenya must pay a mandatory Sh7,000 annual membership fee to the regulatory body.
The five HR managers have been taken to court for practising as HR professionals without a licence from the regulator work at Naivasha horticultural firms.
They include Issa Wafula (group HR manager at Zena Roses), Eva Okallo (group HR manager at Naivasha-based VP Group), Vitalis Osodo, regional HR manager at Kongoni River Farm, a subsidiary of VP Group, and Stephen Owuor and Eliud Aonda Barasa — both of whom served as HR managers at the flower firm.
JOIN OUR PULSE COMMUNITY!
Recommended articles
Where is Mr Tembo? Ex-Tahidi High principal resurfaces [Video]
Baby mama drama strikes Dennis Itumbi
Fred Obachi Machoka's heartfelt message to his wife of 41 years [Photos]
Diana Marua hospitalized, Bahati gives update [Photos]
Betty Kyallo shares photos of the first Subaru she bought after joining KTN
Zari Hassan lectures Tanzanians over her viral black innerwear video
Yvette Obura's heartwarming message to Diana Marua excites Kenyans
Emotional Harmonize exposes Diamond as their beef heats up [Video]
North Korean man who smuggled 'Squid Game' into the country to be sentenced to death