4 reasons why you should have next of kin details in land transfer
Large tracts of land remain unclaimed with a great probability that the buyer died without disclosing ownership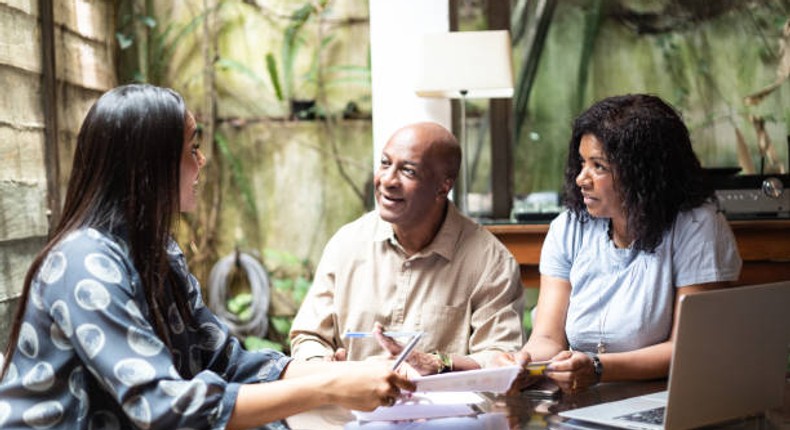 In November 2017, unclaimed assets hit Kshs. 25 Billion according to Unclaimed Financial Assets Authority (UFAA).
UFAA has continually expressed concern of Kenyan's disinterest in pursuing funds that legally belong to their families.
There are large tracts of land lying idle in the country. Thousands of properties remain unclaimed with a great probability that the buyer died without disclosing ownership of such properties to their family members or never indicated a next of kin, or if they did, they failed to provide contact information.
Until now, majority of Kenyans do not take the next of kin slot seriously when signing property documents, signing employment contracts, Chama/group forms, opening bank accounts and mobile money accounts.
It is important to note the importance of having next of kin details in any agreement made by parties.
A next of kin is a person's closest living relative, a spouse or a person who can be contacted in case of an emergency.
Their details include official names, ID number, postal address, phone number and their relationship to you.
These details are not only important in land ownership but in every aspect of life such as bank details, investments/properties, job/employment and insurance.
Reuben Kimani, CEO, Username Investment Limited explains some of the advantages of having next of kin in any agreement you make:
Protects your hard earned investments in your absence.
In February 2018, the state announced plans to nationalize thousands of acres of land in the Coastal in which landlords have failed to identify themselves and prove ownership before the National Land Commission.
This land could have been owned by individuals who may have never indicated their contact details, physical address or that of their next of kin.
In case you own a property secretly and no one knows, the land could in future be nationalized because your family members may never know you owned a piece of property somewhere.
The next of kin has much power in case something happens to you
Your next of kin has the capacity to make decision for you in case of sickness or death.
Your investment could come in handy when you need to settle a hospital bill or pay for your child's school fees, unfortunately no one can decide to sell a property they are not aware you owned even when you are critically ill to communicate about your wealth.
Helps in determining inheritance rights if a person dies without a will and has no spouse or children.
In case a property owner passes on without a will their next of kin takes over the property without much struggle and it greatly helps in reducing court cases related to distribution of wealth among family members in case the owner dies.
Leads to full utilization of land as a resource
When your next of kin is aware of a land you own they may decide to invest in agriculture or construction without worry.
However, in case they are not aware of such land it is left bare for many years neither benefiting the owner or their close relatives.
JOIN OUR PULSE COMMUNITY!
Recommended articles
Fred Obachi Machoka's heartfelt message to his wife of 41 years [Photos]
Where is Mr Tembo? Ex-Tahidi High principal resurfaces [Video]
Zari Hassan lectures Tanzanians over her viral black innerwear video
Diana Marua hospitalized, Bahati gives update [Photos]
Betty Kyallo shares photos of the first Subaru she bought after joining KTN
North Korean man who smuggled 'Squid Game' into the country to be sentenced to death
Yvette Obura's heartwarming message to Diana Marua excites Kenyans
Emotional Harmonize exposes Diamond as their beef heats up [Video]
Nick Ndeda talks relationship with Betty Kyallo & why he keeps his kids private