10 flourishing industries that the internet killed and buried
The Internet killed aspects of our lives as we knew them then which we will never recover.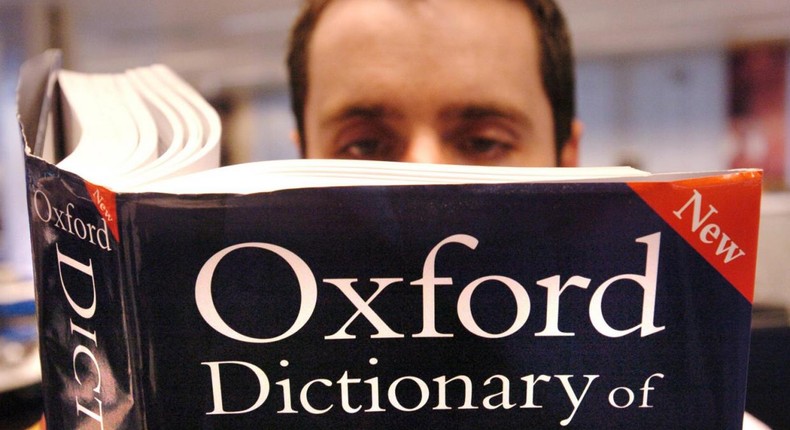 The internet brought with it many benefits and costly consequences in equal measure.
It made our lives easier and effectively made the world a global village but in the same breath it killed aspects of our lives as we knew them then which we will never recover.
Here are just some of once flourishing industries that the internet killed and buried.
Cable TV will still exist for a very long time; however it is no fiction that new online TVs are popping up every day on the internet offerings real time news of events which would otherwise be banned by daytime televisions.
The affordability and headaches of cable TV has also ensured that we would be hooked to online TVs for a very long time.
Having a P.O Box address was once considered luxury however with the invent of Emails and SMS postal services was slowly and surely killed and buried.
Printing money is still a very lucrative business and hard currency will be still be used a decade from now.
However there is no trickery that cryptocurrency is the future of currency, already bitcoins and ethereum are securing that space.
The banking sector was at point one of the largest and most profitable industries.
Intimidating architectural masterpieces costing billions of dollars served as their headquarters but with the entrance of internet, online banking become a painful reality, away went big headquarters and on its place small bank apps and websites reigned supreme.
This was once a flourishing business before it all shut down with a thud.
Anywhere you went from schools, public library to even churches you could be sure to find an encyclopedia.
That was before Wikipedia came in the picture, people from all over the world now have instants searches to any query they want answers on with a click of a button.
in 2012, Encyclopedia Britannica stopped publishing after 244 years of informing everyone about everything.
Owning a landline phone at one point was the epitome of making it in life, sitting down scrolling one number after another, the receiver delicately balanced on your ear as your listen to the ring ring was a luxury.
With the invent of Cellular phones the landline telephone was condemned to early death, internet-based messaging, social networking, emails, and the countless apps that make a phone call all effectively ensured the landline phone would stay silent for ages to come.
There was a time when selling and renting videos and music was a real booming business, come Friday these stores would be full to capacity as people streamed in to buy or rent movies.
A video store owner was like a super hero whom every young boy looked up to.
The same cannot however be said now, video stores are dead and the few still operating are struggling.
Once video streaming services like Netflix and You tube entered the entertainment scene well, the movie was over for video owners.
You are reading this article via internet on your phone or computer aren't you?
There was a time when people looked forward to their morning newspapers; sometime they would haggle over the few copies available at the news vendor whenever a juicy scandal was in the press.
Nowadays they simply get the same at the comfort of their homes or offices through their phones or computers.
The internet is more accessible, easier to navigate, mostly free, much less cumbersome, cheaper to operate and catered to the reader.
Some newspapers have been forced to stop printing altogether and simply migrated online cutting costs and being the first to break a story in the process.
Print newspapers will still be there for a long time but it is a fact the internet dealt a deadly blow to this once flouring industry.
Gone are the days when you would bump into tourists busy buried into a huge map.
Print maps were cumbersome, inconvenient for anyone without a rider in the passenger seat, and much more time-consuming.
Nowadays all you need to get from point A to B is just through Google maps available on your phone.
An entire industry worth billions of dollars went down, Fuji films owned by American Kodak Company was at one the sole producer of imaging products.
Families took pride showing off their back to back photo album and swilled with pride explaining who, where and when a certain picture was taken.
However all that went down the drain when digital camera displaying instant photos entered the picture.
JOIN OUR PULSE COMMUNITY!
Recommended articles
Amazing transformation of 21-year-old man bullied for being born different (video)
Abel Mutua's movie makes over Sh4M in 5 days
Vera imports Baby Diapers from US, Help rebuild Boniface Mwangi's house & other stories on #PulseUhondoMtaani
Sh79,000 per month jobs for Kenyans without degrees
How Janet Mbugua's husband Eddie landed Sh240 million deal with Chinese investors
5 things you should never do to please a woman
British MP claims she didn't know her flat was owned by the Kenyatta family
Janet Mbugua's husband thrown at the centre of nasty fight at Ole Sereni Hotel [Video]
Davido and Chioma spotted together for the first time since rumoured breakup