Jamila opens up about her award winning blog - life in Mombasa
Life in Mombasa was named as the best county blog during 2017 BAKE awards.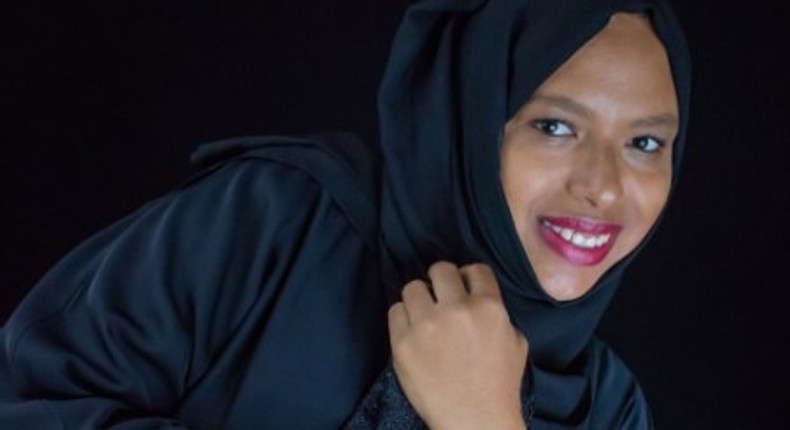 Life in Mombasa is an award winning lifestyle blog showcasing history, culture and modern day life in Mombasa.
It was also named as the Best County Blog, 2016/2017 during the  Bloggers Association of Kenya Awards, (BAKE).
Since Life in Mombasa blog was founded in September 2014, it has steadily grown to become one of the most popular travel and leisure blogs in the country, attracting close to 100,000 views by end of 2016.
I recently had a chat with its founder, Jamila Hassan about how she stumbled upon the whole thing.
George: Kindly Introduce yourself and where you went to school?
Jamila: My name is Jamila Hassan, I am blogger from Mombasa. I did my primary  education in Kenya  then went Saudi Arabia for my high school education and i attended university in USA.
George: Describe yourself in three words?
Jamila: Ambitious, hard working and happy.
George: What is life in Mombasa all about and what do you want to achieve through it?
Jamila: Life in Mombasa is a blog showcasing Mombasa vibrant culture, historic and significant information and modern day life through photography and blogs. I want Life in Mombasa to be the to go to blog for everything Mombasa.
George: How did you start/stumble upon the whole thing?
Jamila :When Instagram started, I joined and I was impressed the way people were showcasing different things through photography. I had followed a lot of photographers from Nairobi and they way they showcased Nairobi was beautiful. Then insecurities happened in Mombasa 2014, and our tourism sector was greatly affected.
Everything in the media was about the insecurities and if it wasn't that, it was the mythical stereotypical ghost stories. It got me thinking that Mombasa is more than that, I live here and it is safe. Plus a lot of people don't know about Mombasa, just the white sandy beach and Fort Jesus while there is a lot to learn. I decided to start Life in Mombasa after a friend recommended I should get a domain, I had started a hashtag #Lifeinmombasa so I decided to get the domain as well. As I continued showcasing, people were receptive to the content.
George: What is the most beautiful post you have ever taken which got the most reactions?
A lot of people were able to relate with the post because it was something that everyone loves, and readers outside Kenya who are from Mombasa could relate too.
George: What is your greatest milestone since you came up Life in Mombasa, Has it opened any doors  for You?
Jamila: Meeting a lot incredible people who have supported me in many ways. The networks around the world, I was able to attend workshops, and other events that I wouldn't even imagine attending. It has helped learn about myself and my strength, the endless capabilities I can achieve.
George: Is life in Mombasa blog paying?  Or is it a passion fueled venture?
Jamila: Passion fueled venture, I was trying to make it pay. But a) people were not willing to pay and b) once you commercialize a passion it loses its value and I didn't want that. Although I have charges because I worked hard to reach where I am and if someone wants some publicity from my brand I have to compensate for the work that I will generate.
George: Do you have any mentor out there whom you look up to?
Jamila: I don't have a specific mentor, because I believe everyone is my mentor. Everyone teaches me one thing or another through the various things they do. Each person in my life teaches me a lesson on life, inspire me and support me in many ways that help me grow Life in Mombasa.
George: What is your single most frustrating thing about being a female blogger ?
Jamila: People not believing in your work, when I started a lot people said I was wasting my time and I shouldn't do it. But my passion for Mombasa kept me going. Because I knew I had to tell our own story of Mombasa, I don't want to wait for someone from outside to come tell our own stories.
George: Being a blogger is hard and there are people out there male bloggers included who believe a woman should not be a blogger and sometimes go under the anonymity of Internet to wage a sexist war, have you encounter such bloggers and how do you deal with them?
Jamila: I have never encountered such, I have only encountered people telling me I should be married and be at home not taking picture everywhere. We still live in a patriarchal society, a woman is supposed to stay home and take care of the family. Although a lot of women are breaking barriers, it is still a challenge to try to go out and do different and unexpected work.
George: How did winning BAKE 2016/2017 Best County Blog felt?
Jamila: It felt good because my hard work was appreciated, and that people were actually reading my blog.
George:  You source some of your content from Old town, a beautiful historical town, sadly it is slowly dying away day by day partly fueled by rapid development, are you sad about this and what is one thing you will always remember about old town long after it is gone?
Jamila: One thing I am proud of Mombasa is the architect at Old town, and the fact that it is still standing after all these years. Even though some places have been vacant due to the fact the buildings are unstable to live in, the iconic structures still stand strong.
I hope that more buildings will be under UNESCO Heritage sites and preserved for our future generations.  I think it will take a while till the development take over old town, a lot of people still want to preserve building passed on from their grandparent and great-grandparents. It is something most people are proud of.
George: Mombasa is a rich historical town, from the time it was ruled by the price of Oman to the times of Indian Ocean trade, where do you research and source your historical content?
Jamila: Fort Jesus has a lot of content on Historic Backgrounds and also the Swahili Research center near fort Jesus; they have researchers who have vast Knowledge on Mombasa history.
George: How do you stay consistent in your posting and what do you during those dry days when nothing is happening?
Jamila: It is really hard to stay consistent especially that I have a full time job. Sometimes I don't have time to go and search for content and write. I try to incorporate other writers, that way I have blog post running each week.
George: What is your next project?
Jamila: Honestly, I want to continue creating more content for Mombasa. There is a lot still that needs to be written.  Due to my employment, I can't commit to a new project at the moment due to time factors. But hopefully in the future, you might see a show on TV.
George: What is one thing life in Mombasa experience and fame taught you about Life?
Jamila: Everyone has story to tell, and people are reading out there and looking for content. Every time someone recognizes me I always feel shocked that they remember my face or story. And it catches me by surprise all the time.
George: How do you unwind?
Jamila: By taking a trip anywhere outside Mombasa, by traveling it helps you understand many things differently.  It helps in unwinding the mind by seeing your life in a different perspective.
George: What are your favorite foods, music and destination?
Jamila: I love coastal snacks: Viazi Karai, bhajiya, kalmati and etc.  I listen to anything in the mainstream, whatever is popular. I enjoy Jazz once in a while.  So far South coast is one of my favorite destination.  I love Tiwi beach, camping at the beach always relaxes me.
George: What is the best decision you have ever made, business wise, life style wise, career wise etc. And what did it teach you about life?
Jamila: I don't think I have any best decisions, everything normally just happens in different ways.  Each step comes with its own learning experience.  Having expectation can hold a great effect on your self-esteem and still an issue with me. I try to let things go as it is, at the end I am a creative. Creatives don't have deadlines and high expectations.
George: Parting to girls out there who look up to you?
Jamila: Just follow your passion, know your boundaries and keep moving forward. Don't be afraid to ask for help from anyone you will never know who is willing to help.
Recommended articles
Linet Toto excited as she unveils sleek ride after 1 month in office [Photos]
Top 10 African countries producing Palm Oil
Africa's richest man Aliko Dangote poised to overtake another Russian billionaire Vladimir Lisin on Bloomberg billionaires list
Diwali 2022: Is Monday a public holiday in Kenya?
Top 10 African cities with the highest population growth from 2022 to 2023
Francis Gachuri biography: Career, personal life, networth
Top 10 happiest countries in Africa in 2023
Mzee Kibor's will made public, revealing how vast wealth and millions will be distributed
Ini Edo posts new photos amid reports of welcoming a baby through surrogacy