5 little known but extremely Innovative African startups to watch out for
Necessity seems to be the force behind creations of some of these African startups.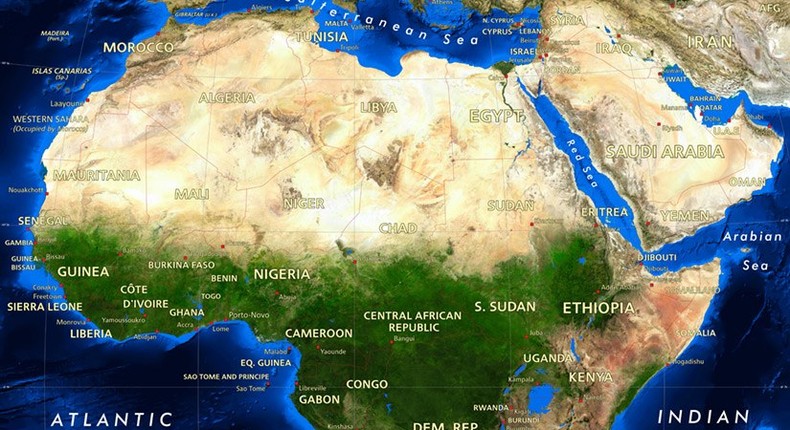 Necessity is the mother of creations seems to be the force behind creations of some of these African startups.
Created to address Africa's many  basic as well as unique challenges these little known but extremely innovative startups have over the years steadily grown to stand shoulder to shoulder with some of the biggest tech companies in the countinent.
Here are 5 little known but extremely Innovative African startups to watch out for in 2017.
Plastic pollution is one of the biggest problems facing Africa in the 21st century.
Despite a number of countries trying their best to curb the menace even going to the extent of banning it completely, Plastics still remains a stubborn eye sore with no one solution to address it.
Anyway instead of fighting it why not make cash from trash, that sounds far easier, right?
Ecopost is a social enterprise that addresses the challenges of urban waste management (plastic pollution), chronic youth unemployment, deforestation and climate change all in one breath.
Founded in March 2010, EcoPost Ltd converts plastic trash into environmentally friendly plastic lumber for use in applications such as fencing, road sign posts and building material.
Since then the company has won a number of awards for its innovation from, Enablis Business Plan Competition (2010), Acumen Fund Fellowship in 2012 to Energy Globe award in2013 to name but just a few.
Its mission is to create sustainable jobs for people in marginalised communities and conserve our environment in the process.
Africa is one of the continents expected to be hardest hit by climate change, with an increase in severe droughts, floods, and storms expected to threaten the health of populations and economies alike.
Despite this, millions of cars everyday still pollute African skies to no ends.
Bicycles, on the other hand, are a highly efficient form of transport that incurs powerful impacts on the economy and environment.
Mozambikes is improving the lives of rural Mozambicans one bike at a time.
The Maputo-based social venture makes affordable bicycles for rural communities, where no other form of transport is available.
The startup generates income by selling advertising space, letting companies pay to brand the bikes with their logo. Mozambikes then sells the bicycles at considerably low prices, making them affordable to low-income earners.
The company also allows organisations to buy, brand, and distribute the bikes to their employees, customers, or communities as a form of corporate social responsibility.
Africa is literally the world's dump site for electronic waste, annually tonnes of e waste ends up in Africa's landfills and Egypt also absorbs a substantial amount of e-waste.
so where all these dangerous e-waste goes to?
RecycloBekia is an electronic waste recycling company based in Egypt and serving the Middle East and North Africa (MENA) region.
The company – whose name comes from the Egyptian Arabic words "roba bekya", which means "old stuff" – collects unwanted electrical parts and dismantles, filters, and recycles them.
Started with only $1,000 capital in 2011 by a team of students from Tanta University, the business has grown to include four warehouses and sells about $2,4 million worth of electronic waste per year.
It is also the first company in the Arab world offering green recycling of electronic waste and safe data destruction services.
Finding accommodation in an African urban center is one of the most daunting tasks, the situation is not any different in Ghana.
Finding suitable accommodation in Ghana used to be a nightmare, until real estate platform meQasa entered the scene in 2013.
meQasa has opened up the real estate sector in Ghana by providing a free service that helps property seekers, brokers and landlords conduct business efficiently online.
The startup made headlines in 2015 when it secured an investment of $500,000 from Frontier Digital Ventures, a Malaysian-based global venture capital firm.
MeQasa hopes to eventually expand to other African countries.
It has always been hectic accessing African media content online compared to accessing the latest Hollywood movie.
That's all changing quickly, though, thanks to NerveFlo, a digital content marketplace.
Nerveflo is Africa's premier online store for independent digital content and putting African content on the world's map.
NerveFlo allows digital content creators to rapidly distribute their work to the ever-growing African market.
Short films, music, comics, lectures and e-books can all be accessed at Nerveflo with a click of a button.
Recommended articles
Linet Toto excited as she unveils sleek ride after 1 month in office [Photos]
Africa's richest man Aliko Dangote poised to overtake another Russian billionaire Vladimir Lisin on Bloomberg billionaires list
Diwali 2022: Is Monday a public holiday in Kenya?
Top 10 African countries producing Palm Oil
Top 10 African cities with the highest population growth from 2022 to 2023
Francis Gachuri biography: Career, personal life, networth
Top 10 happiest countries in Africa in 2023
Mzee Kibor's will made public, revealing how vast wealth and millions will be distributed
Ini Edo posts new photos amid reports of welcoming a baby through surrogacy