Here are 10 sleek and rugged cars you didn't know were made in Africa
Africa has a budding motoring industry and believe it or not it can give the west a run for their money.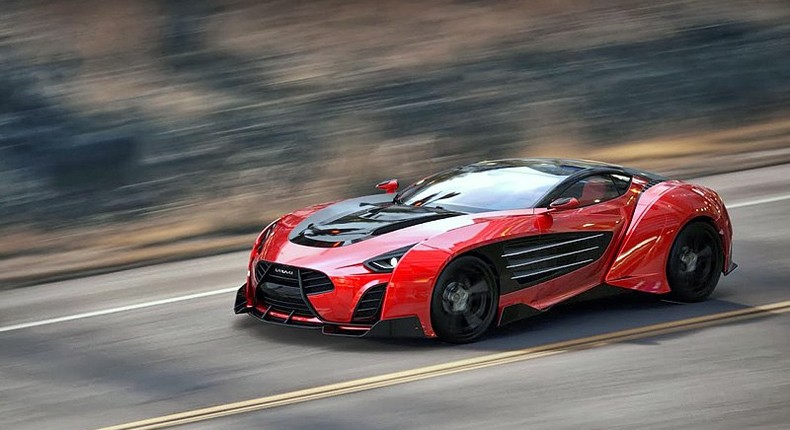 When you think about cars, Africa is not the first place that pops up on your mind.
Germany, Japan, Italy, USA, France and even Mexico to mention but just a few are more likely to feature high on your mental list.
And you are not wrong, a look at African roads today and it is littered with European, Asian American and even Indian car models, chances of you encountering a car manufactured  in Africa are really slim.
Some African mechanics even retire having never worked on a vehicle manufactured in the continent, Toyatas' Subarus' VWs' and Peugeots however drive into their garages in high numbers but never an African car model.
Despite this Africa actually has a budding motoring industry and believe it or not it can give the west a run for their money should proper investments and policies be channeled towards this end.
Here are 10 sleek and rugged cars made in Africa for Africa.
#10 Kiira Motors - Uganda
Launched in 2014, as a group design project by engineering students at the University of Makerere, Kiira EV is the first African-made hybrid electronic vehicle.
The Ugandan government has invested $40-million in the project, to create an affordable hybrid for the African market and turn Uganda into a hub of the automotive industry for East Africa.
The company hopes to go into full production by 2018, employing 10 000 people and making 300 vehicles a year.
#9 Saroukh el-Jamahiriya - Libya
The Saroukh el-Jamahiriya (Libyan rocket) is a five-passenger saloon in a metallic Libyan revolutionary green with tinted windows.
The Rocket was described as the safest car in the world and the design of the vehicle was supposedly designed by Gaddafi himself.
The car has the aerodynamic lines of conventional models but the front and rear ends are rocket-shaped.
It was unveiled in 1999 to mark the 30th anniversary of the revolution which propelled the late Libyan leader to power, Muammar Ghadhafi.
The survival of the prototype after the civil war in Libya is still unclear.
#8 Kantanka Automobile Company - Ghana
The Ghanaian based automobile company founded by Apostle Safo Kantanka, assembles its passenger vehicles (mainly SUVs and pickup trucks) at the company's manufacturing plant located in Gomoa Mpota in the central region of Ghana.
The automobile company released commercial sale of the vehicles last year, 2016.
The sticker price of the vehicles run from $18,000 to $35,000 -- out of range for most people in Ghana.
Kenya first stab at car manufacturing was in 1986 when the then president Daniel arap Moi asked the University of Nairobi to develop a locally manufactured car under the Nyayo pioneer project.
The project was an epic failure and became a synonym for the many white elephants that signified the government of the day.
In 2015, Kenya however licked its wounds and unveiled the Mobius motors.
The first generation of Mobius II vehicles was launched in 2015 and about 50 units were sold.
Once complete it will cost the same price as a seven year old sedan going for Sh1.3 million  ($12,511).
Africa's biggest economy has not been left behind in car manufacturing.
Innoson Vehicle Manufacturing is a car manufacturing company based in Nigeria's Anambra state.
It makes affordable, high quality and locally sourced passenger sedans.
The company's newest Fox sedan, released in 2015, has been declared "a reference point in the success story of the Nigerian automotive industry" by Nigeria's ministry of trade and industry.
The company is planning to go global with interest from potential Japanese and German partners.
Wallyscar is a car manufacturer based in La Marsa.
Named after its founder Tunisian car maker, WallyZied Guiga, the car borrows its inspiration from the American jeep.
Wallyscar was founded in 2007 and sells about 600 units per year.
It is not only sold in Tunisia but as far as Qatar, Morocco, France, Spain and Panama.
In march 2017, Wallyscar started commercializing a second car, which is Iris with a price of 30,900 Tunisian dinar (nearly12,600 euro).
#4 Shaka Nynya – South Africa
The Shaka Nynya is an African Sports car named after the founder of the Zulu nation, Chaka Zulu.
It is manufactured by Pretoria's Advanced Automotive Design.
The Shaka is designed for the consummate road racing enthusiast.
The Perana Performance Group is a South African car developer located in Port Elizabeth founded in the late 2007.
It is the second manufacturer which uses the Perana brand name after the famous Basil Green Motors, among its creations is Perana Z-one, a collaboration between perana performance group and Italy's Zagato coach builders.
It was first presented to the public in 2009, designed by Italian automotive design studio Zagato.
it is based on the base-model of the sixth generation of American sports car Corvette.
The price? Around R750 000.
This may be the most famous car models in the continent, compared to other models built in Africa Birkin is a big success.
Founded in 1980 and Birkin Cars are best known for their quality reproductions of the Lotus 7 Series 3, called the Birkin S3.
Based in Durban, the company exports locally manufactured Lotus and other limited-edition performance car replicas around the world.
Turnkey Birkin S3 XS is available from R 375 000.00
Laraki, is a car manufacturer based in Casablanca, the company designs and manufactures its own range of luxury performance cars and sport models.
Some of their models include the Borac; the V8, 1 750 horsepower Epitome, the only officially recognised African-made supercar and the Fulgura, which embodies a Lamborghini in look and spirit.
Larakis are strictly concept cars, custom-built for each customer, and were ranked among the most expensive cars in the world in 2015, priced at over $2- million each.
It is named after its owner, a Moroccan luxury yacht designer called Abdeslam Laraki.
Recommended articles
African countries with the highest divorce rate
Machoka at 70: Emotions run high during Citizen TV presenter's birthday [Video]
Diwali 2022: Is Monday a public holiday in Kenya?
Akothee finally reveals reasons for separating from Omosh 1 month after wedding
Man, once a 'billionaire', recounts how he lost wealth, now sells his book on streets [Video]
Details of Ngina Kenyatta's luxurious restaurant
Zero Chills! Jackie Matubia's advice for Milly Chebby amid the unfollow drama
Nigerian royal dignitaries, including four kings and a queen, expected to attend Museveni's 50th wedding anniversary celebrations
Mzee Kibor's will made public, revealing how vast wealth and millions will be distributed