African Queen: The evolution of star as a Nigerian music legend
2Face performed at school organised shows and parties, as well as other regional schools.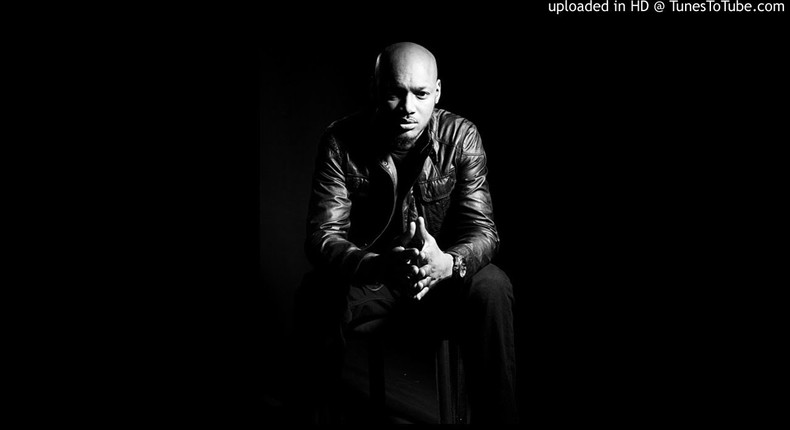 Just like the sun, light up the earth, you light up my life."
Those were the first lines of arguably Nigeria's most biggest song ever - 2Face "African Queen."
But what he didn't know while recording the song was that: though it was actually done for the glorification of the African beauty, those lines were more like a truthful prophecy; proclaimed by him- to himself.
For in truth, 2Face's "African Queen," was in indeed the sun that brought light to the earth of his life.
However, before basking in the blissful euphoria of his light, it is ideal that we speak first of the night days of his life; since it is only natural for night to come before light.
2Face Before African Queen: What was life like for him?
Born the first son of his parents in September 18, 1975 in Jos, Nigeria, 2Face was christened Idibia Ujah Innocent.
He attended St. Gabriel's secondary school Makurdi, Benue State. Where he then moved to Enugu- upon admission into Institute of Management Technology to study Business Management.  While attending IMT, 2face Idibia started composing and singing jingles at the GB Fan Club at Enugu State Broadcasting Services (ESBS) in 1996.
2Face performed at school organised shows and parties, as well as other regional schools such as the University of Nigeria and Enugu State University of Science & Technology. He would later dropped out of school to bring to reality: the fulfilment of his dreams.
He moved to Lagos, and life brought him together with rapper Black Face for the second time.
They had met with each other while attending IMT. With Blackface (Ahmedu Augustine Obiabo) and musician Faze (Chibuzor Oji), they went on to form the trio band - Plantashun Boyz.
And in the space of three years, Plantashun Boyz released two successful albums: Body and Soul (2000) and Sold Out (2003) under the Nelson Brown's owned label, Dove Records, before disbanding in 2004.
Hence, all band members sought separate music careers.
2Face during African Queen
It was in 2004 when 2Face released his first solo album "Face 2 Face", that he established himself as a distinguished solo artist.
During the glory days of African Queen, 2Face went on to bag for himself series of awards; listed below, are a number of them.
Lists of 2face African Queen Awards:
1. Best Video 2004 A.M.E.N Award
2. Best Male Vocalist 2004 A.M.E.N Award
3. Outstanding contribution to the Entertainment Industry 2004 Award for Excellence.
4. Music of the Year 2004 Excellence Recognition Award
5. Best New Act Male 2004 A.M.E.N Award
6. Song of the Year for "African Queen" 2004 Nigeria Entertainment Award New York
7. Best Album of the Year Nigeria Entertainment Award New York
8. Best Hip Hop and R&B Artist 2004 Nigeria Entertainment Award New York
9. Musician of the Year 2004 City People Award for Excellence
10. Best Male Video of The Year 2005 Channel O Music Video Award
11. Special Recognition Award 2005 Hip Hop Award
12. Best African Act 2005 Kora Award
13. Best Song of the Year 2005 G.C.E International Award
14. Best African Video of the Year 2005 Channel O Music Award
15. Best African Act 2005 MTV Europe Music Award
The hit song - African Queen, was later used 2006 as a sound track in a Hollywood movie titled: Phat Girlz, as a result of its enormous acceptance; both locally and internationally.
2Face After African Queen
Grass 2 Grace in 2006, was the the second album that came after his debut album. It contained hits such as: "One Love", "True Love", "4 Instance", "E be Like Say" and "See Me So"
He released a promotion album in 2008 called The Unstoppable releasing the single "Enter the Place". Problems with album distribution in 2007 caused as shift of the release date of the album from 2008 to early 2009.
In 2010, 2face released an "International edition" of the same under the title The Unstoppable International Edition making him the first Nigerian artist to have an appropriately priced international album.
2face released two more singles from the international version of his Unstoppable album.
The international edition of the album won two awards at the 2010 SoundCity Music Video Awards.
He also won the Channel O Music Video Awards Best African Western award and the MTV Africa Music Awards for Best Male and Artist of the year.
On May 12, 2010; he released his fifth "Away and Beyond." My best of his album.
And "Ascension'' in 2014, which was debuted at number 12 on the Billboard World Album chart.
2Face's Impact on Nigeria Music Revolution
Over time, the Nigerian music has succeeded in breaking into the limelight of international recognition. But the fact remains that the possibility of this would have been undoubtedly delayed if not for the coming of "Face 2 Face."
2Baba Idibia as he is now called, was in truth - the needed light for the Nigeria music industry.
A light that not even the darkness of commercial nonsense (senseless music) has been able to put out.
In all, when posterity comes to seek answers: in the truthfulness of evergreen music, the undying songs of 2face Idibia will ever prepare a table before them. This is how legends create themselves.
This is the reason the name 2Face Idibia cannot be separated from legendary.
Recommended articles
Authorities take action after drowning incident in Juja dam
KBC unveils veteran journalist to replace Catherine Kasavuli
Zari's message leaves fans speculating as Shakib responds to ex-lover's claims
Pritty Vishy's special message to Stevo Simple Boy as he mourns father
News anchor Victoria Rubadiri treated to beautiful birthday surprise [Video]
Kevin Mboya finally speaks after trip to surprise girlfriend in Kwale
I have children but I have never married - Kamene Goro's lover clarifies
Useful Idioty's promise to anyone that returns his stolen iPhone
Why Abel Mutua and Judy Nyawira may be forced to redo their wedding