Meet Africa's hottest first daughters. Number 3 is the richest woman in Africa (Photos)
Their fathers are the most powerful men in Africa, and the ladies are powerful by association. But what makes them stand from the rest is their brilliant beauty.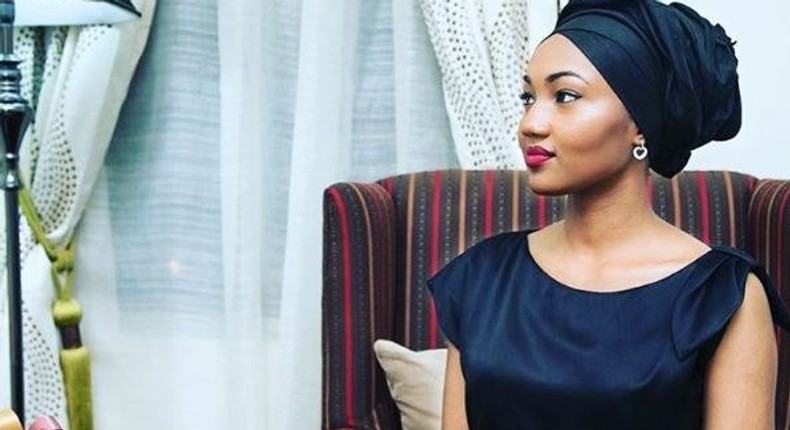 In no particular ranking, here are 7 of the hottest African first daughters:
Ange Kagame is the second born and the only daughter of Paul Kagame, the current President of the Republic of Rwanda and Jeannette Nyiramongi Kagame.
She may look like a Victoria Secret angel but she is well versed in politics and she recently graduated with a major in Political Science and a minor in African studies from Smith College.She is also member of The Susan G. Komen Greater NYC Young Professionals Committee.
The only daughter to Uhuru Kenyatta caused quite the commotion when she appeared in public for the first time in 2013 due to her beauty.
But she is not just a pretty face but a philanthropist too who heads the The Kenyatta Trust that picks the most gifted students from all 47 counties and takes them through high school and university education for free.
Just like Ange, Ngina leans towards politics and has a degree in International Relations and Politics.
Isabel is the oldest daughter of Angolan president José Eduardo dos Santos who has led the country since 1979.
But she is not just a pretty face but she is also stinking rich and is worth 3.2 billion dollars making her Africa's richest woman .A thing that has been made possible by her father who has made sure that Isabel's path to the top has been smooth.
Just last year, Isabel was appointed the head of state-owned oil firm Sonangol but there are reports that she will relinquish her position ahead of the August Angolan General elections.
4. Malika Bongo Ondimba Dossou
Just like her fellow first daughters Malika was educated abroad and studied in the United States and also in France where she graduated with a degree in international relations from the prestigious University of Sorbonne in Paris.
After school, Malika worked for UNESCO and the UN in Geneva and is reportedly eyeing the presidential seat come 2022.
She is the first of daughter of Swaziland's leader King Mswati III's thirty children and her mum is Inkhosikati LaMbikiza.
A few years ago Princess Sikhanyiso Dlamini was placed at number 20 in Forbes' '20 Hottest Young Royals' list which was topped by Prince William of Britain. The princess showed up on the list because of her "winning combinations of looks, money, and popularity on the Web"
She has a degree from the Biola University in California and a master's degree in digital communication from Sydney University.
Just like most first daughters, Brenda studies abroad and according to Cameroonian media she owns a 3-storey gated modern estate in a plush Beverly Hills neighbourhood.
She drives a Merced G Wagon but sometimes uses a fancy taxi to and from school which reportedly costs her 400 Dollars daily. Not much is known about this first daughter except that she is as stylish as her mum Chantal Biya and enjoys smoking shisha.
When photos of Nigeria's president daughter first emerged online, people went nuts over her beauty.
However one should not slide into her DMs because she is married to Ahmed Indimi who is the son of Nigerian businessman and founder of Oriental Energy, Mohammed Indimi. A man whose net worth  is estimated $670 million.
JOIN OUR PULSE COMMUNITY!
Recommended articles
Rick Ross posts teaser about Hamisa Mobetto's birthday after saucy Dubai trip [SCREENSHOT]
Rick Ross and Hamisa Mobetto video, Vera Sidika steps out looking snatched month after giving birth & other stories on #PulseUhondoMtaani
Kanye West shares photo kissing Kim Kardashian after admitting he wants her back
'I never said donate money to me' - Davido clears air on largess received from fans during CNN interview
Rema goes on a Twitter rant, after DJ Neptune presumably releases his song without his consent
Rick Ross & Hamisa Mobetto's Dubai vacation makes headlines in US [Video]
Britney Spears says she's shot a new film
Vera Sidika steps out looking all snatched up, 1 month after giving birth [Photos]
Willy Paul on a bitter rant after Sanaipei Tande refused to collabo with him