Akothee's savage response to fan who asked her how old she is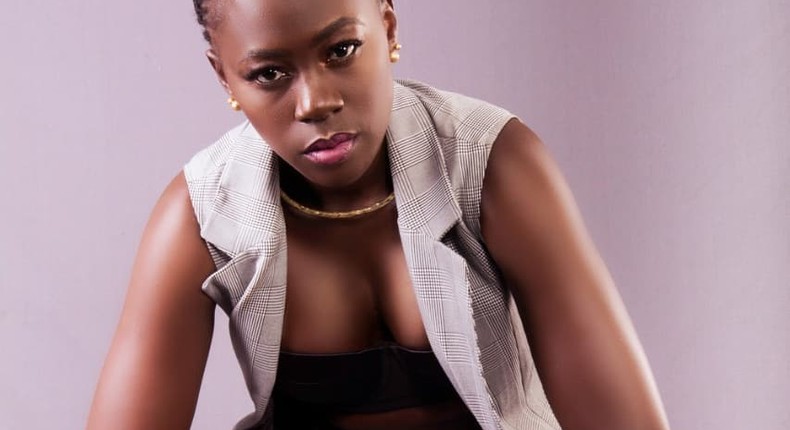 Thanks to social media celebrities have been able to connect with fans, make money and also showcase their personality.
Akothee has mastered the art of social media by keeping her fans entertained with her blunt posts and savage responses even when the situation does not call for savagery.
She is known for being incredibly ruthless with her clap backs and most trolls have been forced to fall all the way back. But it's not only trolls who are getting clapped back at. A fan sought to find out how old the 'Lotto' singer is and she got a response that she didn't expect.
"If I may ask how old are you madam boss? 30's or 40 sio kwa ubaya lakini," the fan asked and Akothee savagely responded with "How is my age concerning you, is my age yours or is your age missing? I am 65 years old, callpolis"
Pulse Live Kenya
Although this response to a fan was a little over-the-top and frankly undeserved, Akothee won the internet by harshly disciplining Nyakundi who had referred to her as a 'spent cartridge'.
The comment did not settle well with Akothee who responded saying, "Show me your wife and children, or are you impotent? Enemy of progress, you belong inside a condom, enjoy 2 minutes of fame. I live in Sankara for more than a week, you only come here to be bought Fanta with other men. I am not a politician, and I don't date frozen heads like you briefcase slave at my age, I own what your father is seeing on TV. If at all he knows the full meaning of KPLC, which I doubt, save your parents first before you point fingers on success, mandoyuech, YOU HAVE NO LIFE, YOU LIVING YOUR LIFE ON PUBLIC FIGURES I PITY YOUR MOM, if I was her, I would have squeezed you in between the pelvic bone, that you never see light again you are bitter than a horny cockroach, go get some sex and calm down, stop masturbating on celebrity's walls."
Recommended articles
Zari threatens to sue blogger for circulating false information
Mark Masai announces his next move after leaving NTV
Ommy Dimpoz loses Sh1.5M moments after the death of his ex-girlfriend
Dennis Okari bids farewell after being fired by NTV
Inooro TV presenter marks 7 years in media in a splendid way
Mbusi heaps praises on wife with cute message as she celebrates birthday
Sanaipei, Abel Mutua and Phillip Karanja shine at 2022 Kalasha Awards [Full list of winners]
NTV's Lofty Matambo, Fridah Mwaka named 2022 journalists of the year
NTV unveils new anchor days after sacking Mark Masai in ongoing restructuring