The bashing of Sauti Sol, Collo and Nyashinski was a well calculated ploy by the gospel singer
Bahati thrives in lies and bad-mouthing of fellow musicians to gain relevance. It's now clear why he was bashing Sauti Sol, Collo and Nyashinski.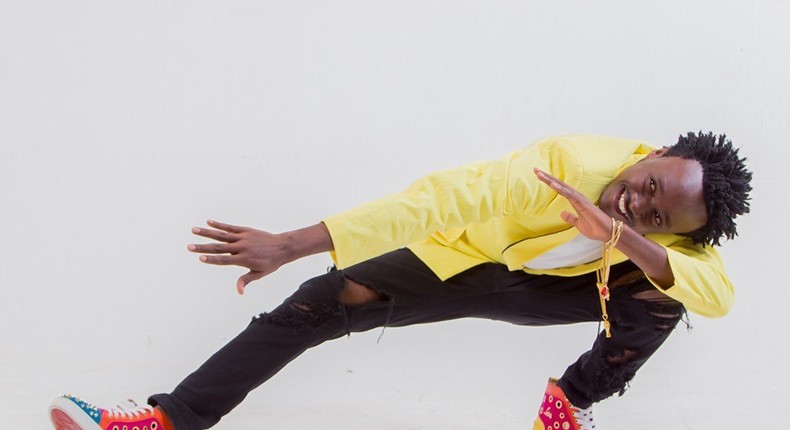 Bahati is a dangerous venomous serpent that thrives in bringing down fellow musicians just to be noticed by the audience.
On November 29, Bahati took shots at fellow gospel musicians whom he accused of devaluing the gospel of Christ.
He also mocked Sauti Sol, Collo and Nyashinski saying that he was expecting the three secular musicians to be nominated for Groove gospel award.
Bien and L-Jay Maasai hit back at Bahati and reminding him no one appointed him to be the spokesman for gospel musicians.
After the bashing of fellow musicians, Bahati deleted all of his posts on Instagram. But it wasn't the first time he did so; before he dropped "Itakua Sawa", he also deleted his posts on Instagram and went silent on Facebook.
And is anyone surprised that yesterday Bahati dropped a new song , 3 days after causing a major storm in the industry?
These kind of ploys have been synonymous with Bahati, whenever he is about to drop a new song he cause a major scene then bang, a new song follows.
Whenever Willy Paul drops a new song, Bahati always rushes to release his as well, or vice versa. The two are always competing with each other.  And they always cause major controversy before they release a new song.
Bahati should know; you can fool all the people some of the time, and some of the people all the time, but you cannot fool all the people all the time.
Bahati has paired up with Emmimah Thiong'o to drop "Kwa Moyo Wangu". Watch the video below:
BAHATI & JEMMIMAH THIONG'O - KWA MOYO WANGU
Recommended articles
Kenyans concerned as man who travelled 500km to surprise girlfriend becomes unresponsive
Kamene Goro reveals truth about why she left Kiss FM
Andrew Kibe rants after being hit by online scammers
Jalango's legacy immortalised in new book [Details]
Teary Kamene Goro bows out of Kiss FM after 3 years [Video]
Amber Rose wants to stay single forever...says men are disgusting
Larry Madowo lands leadership role in Africa-wide organisation
Harmonize dishes out cash to fans in Kigali [Video]
Kelvin Kinuthia reveals contents of private chats with Jimal Roho Safi