Former KTN news anchor Betty Mutei Kyallo has for the first time introduced the man behind the décor in her salon, Flair by Betty.
In a series of photos she shared on her Instagram page, Betty said that Allan Mjomba was the man she contracted to beautify her salon and he did a good job.
She added that Allan who goes by the Instagram name Fundi Mjomba made Flair by Betty from the look on the walls, the floor, plumbing and also the ceiling.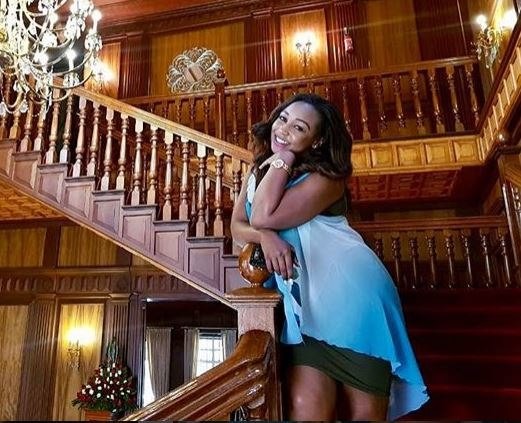 "Appreciating my talented contractor and surface artist  he's the guy who made  the beautiful salon it is. From the bespoke Textured walls, to the flooring, plumbing, Italian textured ceiling. He's good," said the former Friday Briefing news anchor.
Bitter fallout
Betty Kyallo opened her salon Flair by Betty after at the Mihrab Center after she had a bitter fallout with her former partner at Posh Palace Susan Kaittany.
Photos