Since the release of a video of her dancing to Khaligraph's 'Stick' went viral, Betty Kyallo has been the talk of the town.
She has also been the recipients of some inappropriate questions which she has handles relatively well considering how awkward some questions were.
Some fans out-rightly asked her if she has had sex with Khaligraph and she answered in the chillest way possible.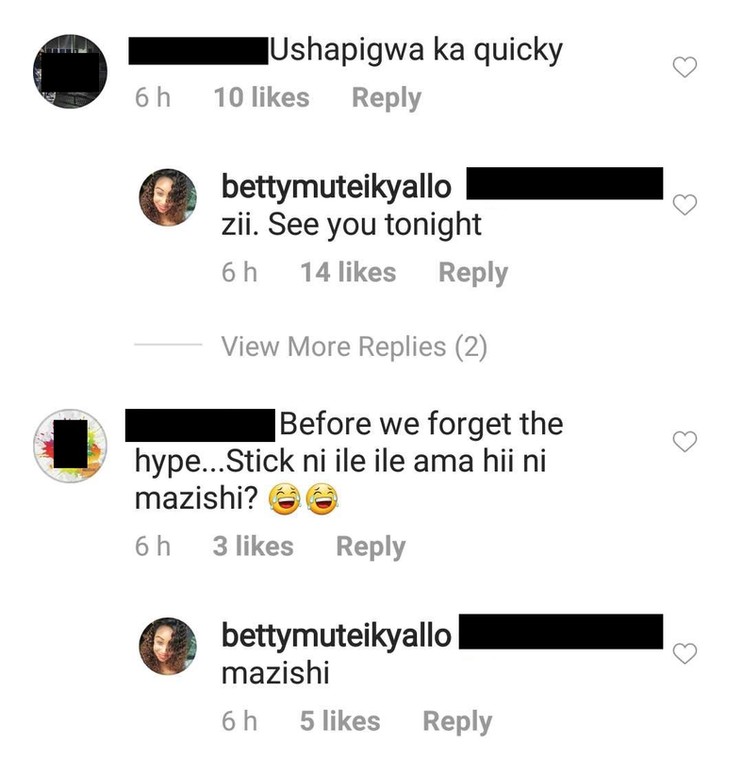 Due to their palpable chemistry, some fans could not help but 'ship' the duo. However, Betty was quick to point out that though they look good together they are too gangsta to date.
"Are you two allowed to date? We are waiting" a fan wrote and Betty replied with "Naaaaah we too gangsta."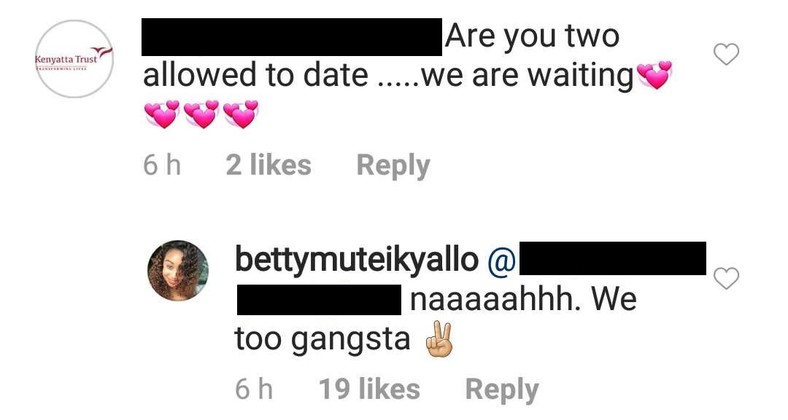 Read Also: NONSENSE! Betty Kyallo on the spot after dancing to Khaligraph's raunchy song
Khaligraph's response
Khaligraph, on the other hand, fired back after outrage over the video with Betty Kyallo. A video that some media personalities and fans argued was too raunchy to be played on radio.
"Stick Ni ile ile wenye shida endeni mureport kwa polisi museme Khaligraph anawapeleka mbio hamjawai ona, haters tukutane Comment section#respecttheogs #MRinternational," he wrote.