Anita Nderu speaks on sponsors funding her flashy lifestyle
When a young lady lives large, enjoys a jet-setting lifestyle and is not from old money, they are often the subject of vicious rumours of having a sponsor.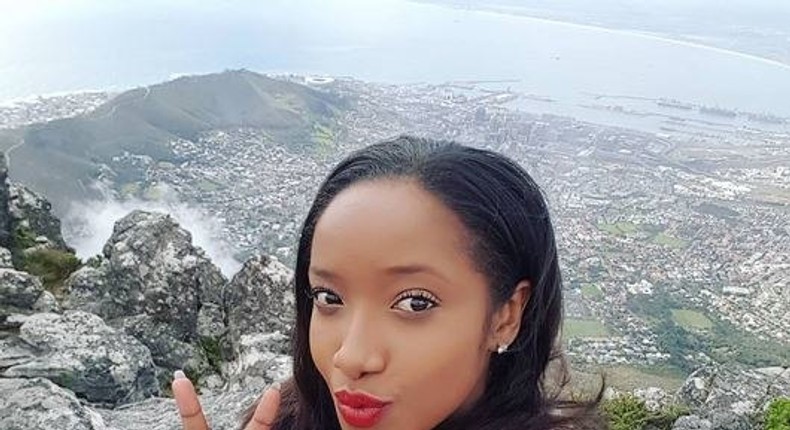 Rumours which Anita Nderu has been afflicted with due to her exotic trips, expensive purchases and jet-setting lifestyle.
Over the last year, Anita has been to Capetown, Johannesburg and New York, trips which she has documented on her various social media platforms. And from these pics, they have been rumours that sponsors have funded her trips abroad.
And today, she spoke on rumours about sponsors funding her flashy lifestyle.
"But why will people not allow me to live my best life? I've been DMd some of the rumours people have heard about me and apparently one of them is that I have sponsors in my life. Giiirl do you know how hard I work?  I'm always telling young women why it's important to work and make their money.
I did a lot of things last year and many people felt like the things I did...someone paid for me.
It's 2017, it's very primitive, it's very backward to assume that a woman cannot live well off her own money, there has to be a man financing her.
So maybe they should explain to me what a woman who isn't being sponsored lives like so I can understand the very backward benchmark they have put on women who work hard for their money.
Before you misconstrue what working hard is I work in television-radio, am a social media influencer and I bake cakes, that kind of work." She said.
Apparently, she was also accused of witchcraft because there is a certain lady who has been claiming that the wealth and achievements Anita has enjoyed over the years are because she well connected with witchdoctors.
"For the record, I'm not a witch, there are people who believe in witchcraft and I don't, I believe in God." She said
Recommended articles
Zari's message leaves fans speculating as Shakib responds to ex-lover's claims
Pritty Vishy's special message to Stevo Simple Boy as he mourns father
News anchor Victoria Rubadiri treated to beautiful birthday surprise [Video]
Kevin Mboya finally speaks after trip to surprise girlfriend in Kwale
I have children but I have never married - Kamene Goro's lover clarifies
Useful Idioty's promise to anyone that returns his stolen iPhone
Why Abel Mutua and Judy Nyawira may be forced to redo their wedding
Veteran Radio Maisha presenter signs off in emotional farewell after 13 years
Cebbie Koks' advice to single ladies in search of husbands