Cardi B does not feel bad for tossing microphone at fan during her concert
She does not regret throwing the mic at her either.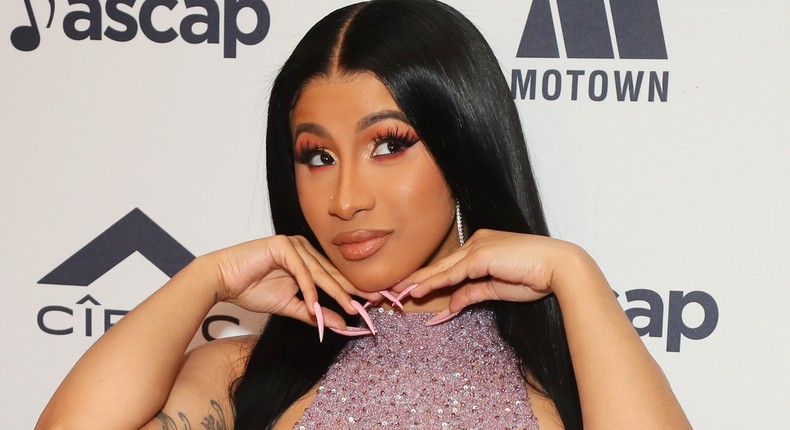 Popular American rapper Cardi B has finally addressed the microphone hurling incident from July 2023.
Speaking during an interview on The Breakfast Club, she defended her actions by stating that she threw the microphone on impulse. She added that she initially did not want to address the incident because of the battery charges levied against her in August.
She said, "It was like a quick reaction. Let me tell y'all something, I did not want to address it because I thought a b***ch was going to jail, but I'm not."
The rapper went further to explain what transpired that day because she had heard different versions of the story and wanted to clear the air. She confirmed the report that she asked the audience to splash water on her because of the scorching sun. The only condition Cardi gave was for them to avoid her face because of her makeup.
She said, "People were making their own sh*t up, it was hot as f**k so there was a part of the show where I was telling people to splash me but even when I told them 'splash me' I was like 'be careful with the face, the face is beat'. Four songs after that, nobody had splashed me. I told y'all to splash me for one little second and four songs after this b**tch threw water and ice on my face and automatically reacted. I didn't even know that I was throwing it at her I just threw it because it's like she hit me right in my face."
Cardi B stressed that she felt very violated after the concertgoer splashed the cold water on her face, adding that she felt like the lady maliciously intended to pour it on her face.
This comes after the rapper faced backlash for hurling a heavy microphone at the fan who threw iced water on her during her performance at the nightclub on July 29, 2023, and it reportedly hit two people instead of one. As a result of this, one of the women pressed charges against her and she became a main suspect for battery, but the charges were dropped.
Interestingly, according to TMZ the microphone that Cardi threw which was originally bought for $1000, was up for auction on eBay as of August 4, 2023. The starting price began at $500 and had gone up to $94,900 by the very next day.
To top it off, the Bronx rapper is not the only artiste to recently catch a case for throwing a mic at a fan. 50 Cent recently also threw a mic at a concertgoer at the end of August 2023, and what's worse? said the concertgoer was rushed to the emergency room with a gash on her temple.
See Cardi B's interview with The Breakfast Club below:
Recommended articles
Shusho fire subsides as Kenyan fans demand answers from Muhando on conning allegations
Clemo reveals root cause of conflict with Nonini following Sh1M court award
Viral Kenyan nanny Rosie finally speaks about relationship with Lebanese employer
Social media erupts as pastor narrates 3 instances resurrecting his mother
Pastor Ng'ang'a's eldest daughter pleads for financial help to cover son's treatment
I was cancelled for saying Ghana influenced Nigerian music – Mr Eazi
Cardi B says she's outgrowing relationships, unfollows husband Offset
If there's a video of us saying she's single, please share - Terence Creative
What sparked Eve Mungai's fiery reaction after Commentator 254's baby news