Diamond buys his own private jet months after he declared the wish
Diamond has joined other stars like Davido who also have privates jets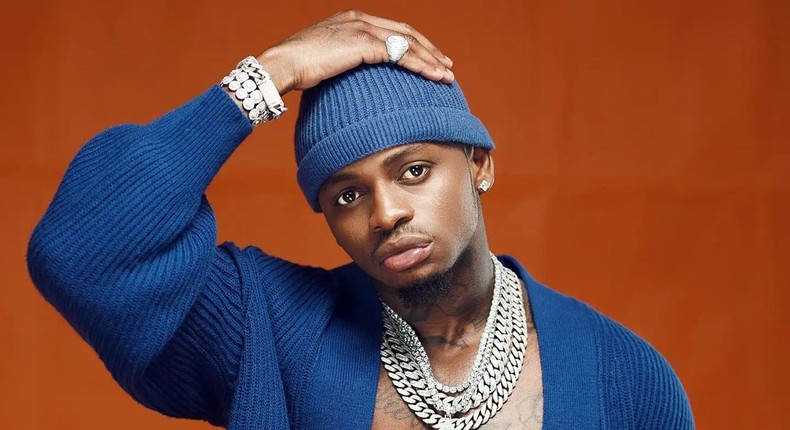 In an interview with DW Africa, Chibu Dangote got into personal details of his life, discussing his relationship status and his latest acquisition, a private jet.
During the conversation, Platnumz also revealed that he has already acquired a private jet to ease his movements around the world.
"Sometimes for someone like me who came from the streets, when you buy a car worth like $1,000,000. What for? You have to do that, if not they will never value you, someone else will look like he is the real deal and you are not. In fact, I have just bought a private jet," Diamond disclosed.
In May 2022, the Jeje hitmaker revealed that plans were underway to acquire his private jet, and with his recent statement, that has already happened.
I want to do a collabo with Rihanna – Diamond Platnumz opens up Pulse Live Kenya
The singer went down memory lane to the day he bought his dream car - a brand new 2021 Rolls Royce Black Badge, stating that this year he must own a private jet.
"We bought a 2021 Rolls Royce Black badge zero kilometers last year, and we buying a private Jet this year. that's the definition of having the best management!...Fu*k! it's my manager Sallam Sk's birthday and we party hard tonight," Diamond shared.
Chibu Dangote is one of the biggest musicians across the African continent with his roots extending to the international market.
We are buying a private jet this year – Diamond Platnumz Pulse Live Kenya
He is also the CEO of Wasafi Media (Wasafi TV and Radio), Zoom Xtra, WCB Wasafi, Cheka Tu and Wasafi Bet.
Here is a List of Cars Owned by Diamond Platnumz
The 2021 Rolls-Royce Cullinan
The Cadillac Escalade Black Edition
The Cadillac Escalade Sky Captain Edition
Toyota Landcruiser V8
BMW X6
Toyota Landcruiser TX
Toyota Landcruiser V8
Recommended articles
Stay single, stay rich - Why Harmonize is not ready to fall in love again
Vivian introduces the new man in her life [Screenshot]
Vixen in 'Zuwena' video breaks down after meeting with Diamond [Video]
CNN rewards Larry Madowo with his own weekly show [Details]
Legendary Tanzanian singer Ray C expecting 1st child [Video]
Mr. Eazi calls out Bad Bunny for copyright infringement
Is Tems really the first Nigerian woman to win a Grammy?
Gospel ministry is inspired by the Holy Spirit - Daddy Owen responds to Eric Omondi
Jimmy Gait speaks after being put on the spot by Eric Omondi