Diddy tells Jay-Z 'You Filled Them Shoes' after 2Pac and Biggie died
Sean "Diddy" Combs was recently full of praise for Shawn "Jay-Z" Carter's musical career, saying that the Jiggaman has filled the shoes of Tupac and Notorious B.I.G.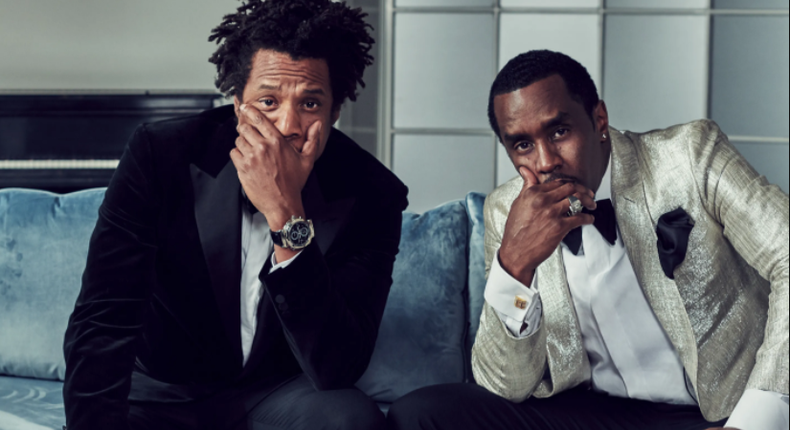 He said this while celebrating the 50th birthday of The Notorious B.I.G.
Jay-Z was joined by Diddy, Fat Joe, and more in a virtual conversation on Twitter as the rappers discussed many issues, including the deaths of both Biggie and Tupac.
"As far as Big and 'Pac and pushing forward that's just me being a student of the game and loving the game and loving the culture and wanting to push the culture forward," explained the "Song Cry" rapper.
Carter, also known as Hov, continued, "That was the challenge that I was faced with and that's a void. That's a big void. Others stepped in to fill it as well, not just myself. That's a big void. That's the two pillars right there. Imagine that, within a year."
Then Diddy, the Bad Boy Record founder, shifted the conversation to celebrating Hov for his own career achievements.
"Bro, you filled them shoes though. You came in and we definitely give thanks. You definitely came, and I just know how much Big really looked up to Jay," Diddy shared. He continued, "They looked up to each other. That is crazy you had to step into the shoes of two people. That's all it was, was those two people. They had things on lock."
Pulse
Diddy added, "Hov was coming, but it was like these two cats was just so big, and so to have all of that come on you and have that responsibility to keep this shit fly and keep the art of it going. I think Hov kept the art of it going and take where they was at and take it even higher."
As many consider "Hov" the greatest rapper of all time, Diddy's praise is sure to cement this consideration towards concluding the G.O.A.T debate in favour of Jay Z.
JOIN OUR PULSE COMMUNITY!
Recommended articles
American singer Chris Brown set to perform in Kenya [Details]
Kamene Goro excites fans with details of her new relationship during weekend getaway
'I got love for Burna Boy and Davido' Wizkid says on stage
Burna Boy drops track list for upcoming album
Burna Boy and his lookalike basketballer friend share close birthdays and other scary similarities
Diana Marua dragged in Bahati & Sifuna's fight, Amber Ray renews beef with Amira & other stories on #PulseUhondoMtaani
Eve Mungai over the moon as she clocks 100 million views on YouTube
Nigerian superstar Pheelz teams up with Rayvanny for 'Finesse' remix
Davido to appear on Chris Brown's 'Breezy' deluxe