From conquering chronic Kidney failure to making captivating melodies
At 15 years of age, Jason Sibi-Okumu was diagnosed with chronic kidney failure and turned to songwriting as a way to cope.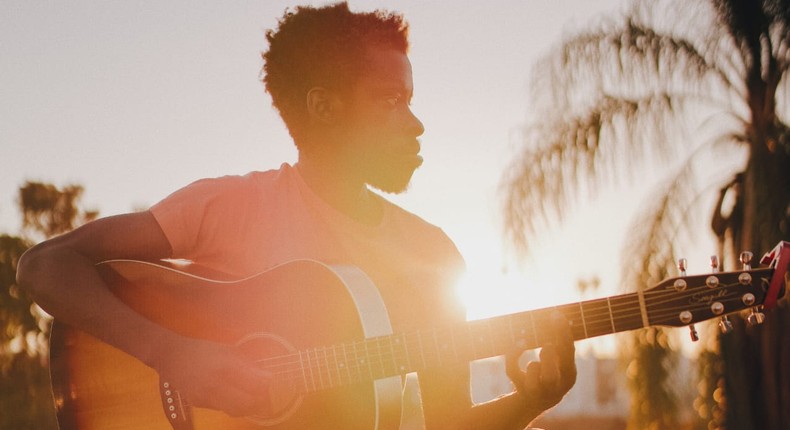 Born and raised in Kenya, Jason Sibi-Okumu is a soulful singer-songwriter, whose timeless melodies and expressive lyrics captivate his audience.
Exposed to a wide range of music, Jason's early influences included Eric Wainaina, Michael Jackson, Queen, Sam Cooke, The Beatles and Bob Dylan.
Though he began singing at an early age, Jason first picked up the guitar at the age of 13 but only began writing songs a couple of years later.
At 15 years of age, he was diagnosed with chronic kidney failure and turned to songwriting as a way to cope. It was also around that time that he discovered the music of John Mayer who quickly became his primary songwriting influence.
After two years of dialysis, the singer had a successful kidney transplant in 2007. Sibi-Okumu credits the experience for adding depth, purpose and identity to his songwriting.
After graduating from high school in 2008, Jason received a partial scholarship to Berklee College of Music as part of their African Scholars Program, and in August of 2010, he left Nairobi for Boston to pursue a professional diploma in Songwriting.
Pulse Live Kenya
While at Berklee, Jason steadily earned the respect of both students and faculty, playing in every performance venue on campus in a variety of shows.
Sibi-Okumu was then awarded the Pat Pattison Award in 2014 in recognition of outstanding musicianship in the songwriting department.
As part of the graduating class of 2015, he was chosen to give the commencement address as a student speaker.
In September 2019, he made the move to Los Angeles, to further develop his skills as a performer and songwriter. He has been serving his fans with jams such as Don't Think Twice, It's All Right, Old Ghosts and You've got a friend.
Recommended articles
Christina Shusho's Biography: Early life, start of music career, husband & 3 kids
'Twa Twa' Pastor explains reasons parents should not kiss their children
WaJesus family commemorates 6th anniversary with exclusive love series
Mbogi Genje's Smady Tings finally reacts to Jacky Vike's open crush on him
3 unmentioned heroes who catapulted 'Mali Safi Chito' to internet sensation
Kisumu man expresses frustration as baby mama seeks Akothee's assistance
Kenyans celebrate as Cimberly Wanyonyi wins Sweden's The Idol singing competition
Alex Chamwada bags award as sacrifices he made to start Chams Media come to light
Gospel star Evelyn Wanjiru opens up on how to remain relevant & Praise Atmosphere