Nameless gives classy response to fan who told him to get a baby boy
In a well-written piece, Nameless educated his fans on fatherhood and personal lessons as he delved into the matter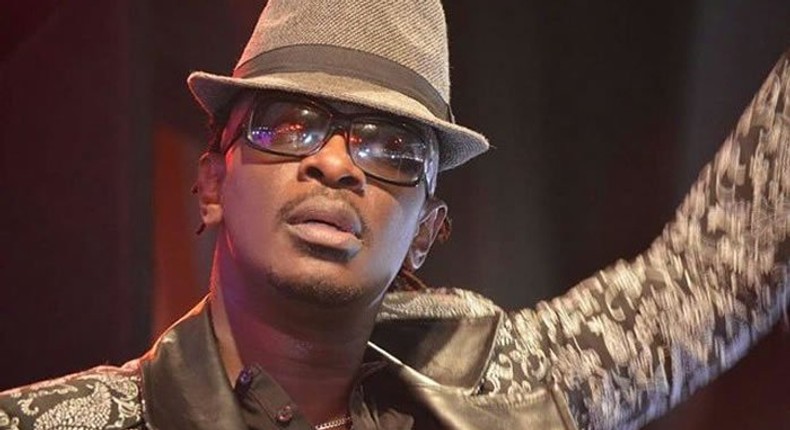 Award-winning musician, Nameless has responded to a fan piling pressure on him to get a baby boy with a classy response.
The musician who welcomed his third-born daughter to the family a few days ago has been enjoying fatherhood, flaunting videos and photos of him with his daughters and sharing how happy he is to be a father of girls.
A fan going by the moniker, Dalphine Memba told Nameless to now look for a son writing:
"Tafuta Kijana boss. Your legacy, we are Africans."
The musician delved into the matter, providing a classy response that resonated well with many netizens.
"Saa zingine tunjiangusha na traditions that are outdated.
"I understand that we have been taught to follow our culture or tradition without question, but the truth is we are suppose to use our wisdom to identify the parts of our culture that are unfair or unprogressive and let them go, as we adopt more progressive, fair and better ways of thinking and living... Cultural evolution is where my leadership flourishes..."Nameless shared.
He added that he realized much earlier in life, unlike some, that it is not about the gender of a child but about how the parent brings the child up by molding their character that matters.
"Meanwhile, I came to realize with my second baby Kio, it's not about the sex of the baby, it's about how you will bring him or her up and help mold their character. That's what really matters! I continue to pray for wisdom to guide yet another beautiful soul to be the best she can be to herself and the world... I am a happy soul and ready for this newly added purpose!"
mrlenny254 agreed with the singer writing: Well said. Mtoto ni mtoto whether boy or girl..haijalishi
Rosaline Wanjiku also supported Nameless writing: Big up to you Nameless. The sex of the child does not matter enjoy successful fatherhood. That African mentality of boy child is a better child is not in you. You have a blessed family.Some men have left their wives bcoz of bearing girls alone and other boys alone.You are a good example.
Recommended articles
Harmonize deletes 'Weed Language' from YouTube days after release
Nadia Mukami confirms break up rumours with Arrow Bwoy
Zari threatens to sue blogger for circulating false information
Mark Masai announces his next move after leaving NTV
Burna Boy set to drop documentary for single, 'Whiskey'
Ommy Dimpoz loses Sh1.5M moments after the death of his ex-girlfriend
Dennis Okari bids farewell after being fired by NTV
Inooro TV presenter marks 7 years in media in a splendid way
Mbusi heaps praises on wife with cute message as she celebrates birthday