After months of prying from curious Instagram-in-laws and the couple denying it, the Seeds have now confirmed that there is a bun in the oven.
The couple broke the good news with a number of photos on Instagram.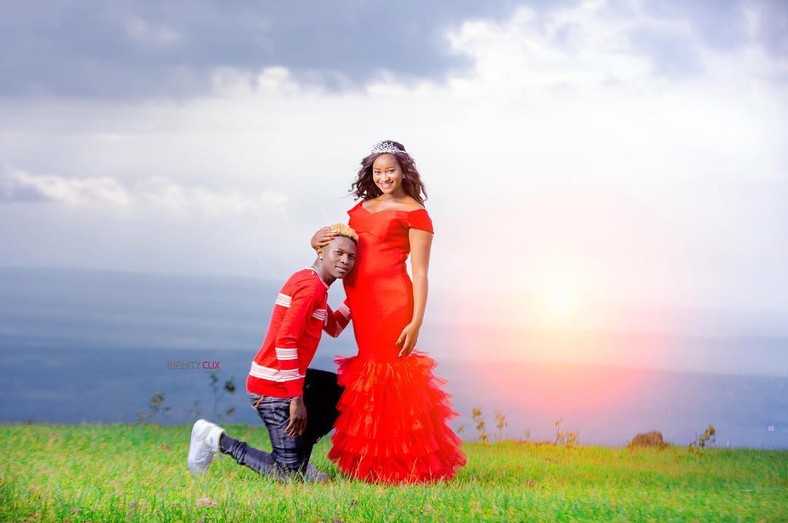 Bun in the oven (Infinity Clix)
"BLESSINGS on BLESSINGS pave way LITTLE STAR coming SOON," Seed posted while Nimo wrote "Mummy shark dododo Daddy shark dododo @mrseedofficial Baby carrying a little blessing inside me."
Hiding baby bump
The announcement comes months after fans kept asking Nimo why she is dressing like someone trying to hide a baby bump and Nimo retorted with "Mnataka ni tembee uchi? (Do you want me to walk around naked?)
She then went on to tell fans that time will tell as one cannot hide a baby bump.
 "You will all know when it is time to know. Mtoto hafichiki (You cannot hide a baby)" she wrote.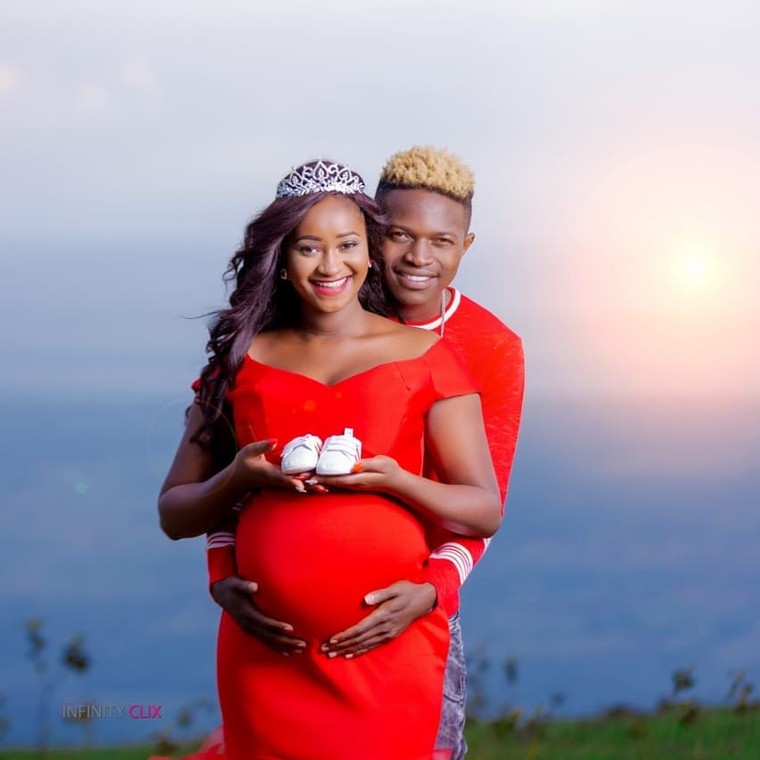 A little Seed in the oven (Infinity Clix)
The pregnancy news comes months after the two got engaged.
Seed who is signed to EMB records proposed to Nimo on Valentine's Day this year in a dinner organized by Bountiful Safaris at Azure Resort in Westlands. The proposal was planned with the help of DJ MO who has been married to Size 8 for 5 years.