Ex-K24 news anchor Ahmed Juma Bhalo in Mourning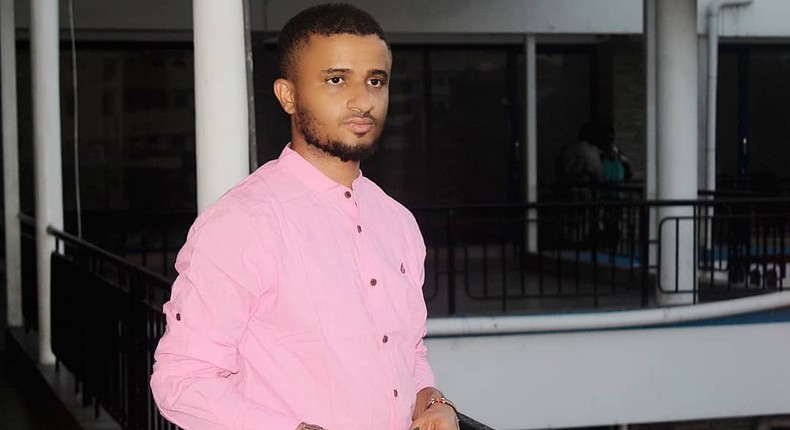 Former K24 Swahili news anchor Ahmed Juma Bhalo is mourning the death of his longtime friend.
In a post seen by Pulse Live, Bhalo said that death had taken away his childhood friend, who had become more than a sister to him.
He went on to say that the news of her death had messed up with his day as he prayed that her soul rests in peace.
"Inna Lillahy Wainna Ilayhi Rajiun... Kifo kimenipoka rafiki yangu wa tangia utotoni aliye zaidi ya dada kwangu. Ni habari nzito iliyoniharibia siku yangu. Alhamdulilah... Allah akulaze pema pamoja na waja wengine wema Zaituni AKA Tooney Moodey Teamemy #anchor001 nalia," read Bhalo's post.
Taking to the comment section, some of his followers and people who knew Zaituni asked what the cause of death was and the news anchor mentioned that she had Asthma and was undergoing treatment at the Coast General Hospital when she met her untimely death.
"Namjua maskini nimesoma naye primary maskini what happened," asked Simmys Homemades.
Bhalo then responded, "@simmys_homemades alikuwa mgonjwa wa pumu amefariki hospitali coast general."
Pulse Live Kenya
Other of Bhalo's followers went on to send messages of condolences;
hfaisal26 Innallilahi wa Innaillahi Rajioun. Gone to soon
husseinabdirahman928 Inna liplahi wa Inna illayhi rajiun...mbele yeye nyuma Sisi...Allah Ampe khalima thabit..
ronnyreagan5 Allah ailaze roho yake mahali pema penye wema hadi tutakapoonana tena Inshallah
mumohamed59 Innalillahi wainaillahi rajiun Allah ampe malazi ema
malimmau254 Sorry for the lost And May ALLAH grant her and us Jannah
nassir_aslam_ol_weather Inna lillahi wainna illehi rajioun.Allah amweke pema peponi...ameen. Subra brother wakti huu wa huzni
Recommended articles
Phil Director roasts wife in birthday message as she turns a year older
Omah Lay sparks concerns with puzzling post on social media
Vera Sidika, Susan Kaittany among cast of 'Real Housewives of Nairobi' [Trailer]
Boomplay to celebrate African music excellence at the 65th Grammys with free subscription
Netizens 'refused' when Spice Diana said this about her personality
Milele FM presenter Mercy Mmbone recounts mum's last days
American superstar Jordin Sparks starstruck after meeting Stonebwoy [Video]
Murugi Munyi buys herself new multi-million SUV [Photos]
iAm Marwa builds 3-bedroom house for helpless neighbour [Photos]