Former KTN journalist Saddique Shaban did not have kind words for one of Nation Media Group's publications after they ran a story about Laban Cliff, a former journalist at NTV.
He labelled the publication a ragtag after they revealed that their former journalist Laban Cliff had sent out an invite to some sort of wedding fundraiser.
The fundraiser was labelled a 'shower and fun day' and attendees were urged to carry a gift in form of cash to bless their union.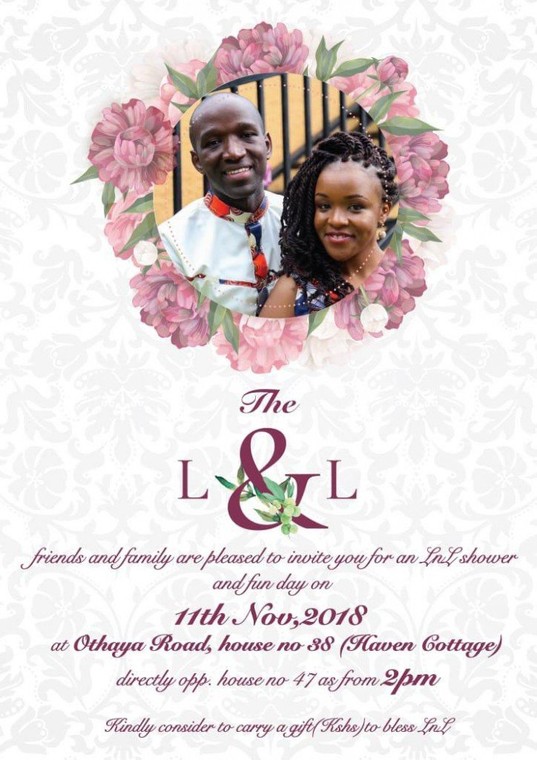 'Media Cannibalism'.
Following the story and the backlash it elicited against Laban on social media, Saddique defended him and welcomed the journalist to the 'world of media cannibalism'.
He did this in a post that read "Uhuru man, indeed. Clickbait. Laban-Cliff Onserio is his own man first and other things later. I mean, he just resigned from NMG where this ragtag publication is housed. If this is meant to embarrass Laban, then it has failed flat. Best wishes to you Laban and your lovely wife-to-be. Welcome to the world of media cannibalism."
Laban's story on Nairobi News comes months after The Nairobian published a scandalous piece on former KTN employee Betty Kyallo.
The paper claimed that Joho took back a BMW X6, a Porsche Cayenne and the house he had bought for Betty in Nairobi's Kilimani area after their breakup leaving her homeless.
In addition, the paper wrote that in a bid to please his then boo, Joho provided seed funding for Mercy Kyallo's leather business 'Yallo Leather' but Betty wasn't satisfied, she wanted more which included the role of the First Lady of Mombasa County.
A story that was the topic of conversation not only because of its scandalous nature but because many felt that it was mean-spirited and backstab-y.
Also Read: Betty & Mercy Kyallo respond after their scandalous story involving Joho