Ronaldinho Gaucho, one of the world's greatest footballers touched down in Kenya around 4 PM on Friday.
As per tradition, the FC Barcelona ambassador was welcomed by spirited Maasai dancers.
Gaucho will be the chief guest at the Super 8 Champions League finals at Camp Toyoyo grounds in Jericho, Nairobi. The Super 8 Champions League finals is a grassroots football competition which will be spearheaded by Extreme Sports Limited.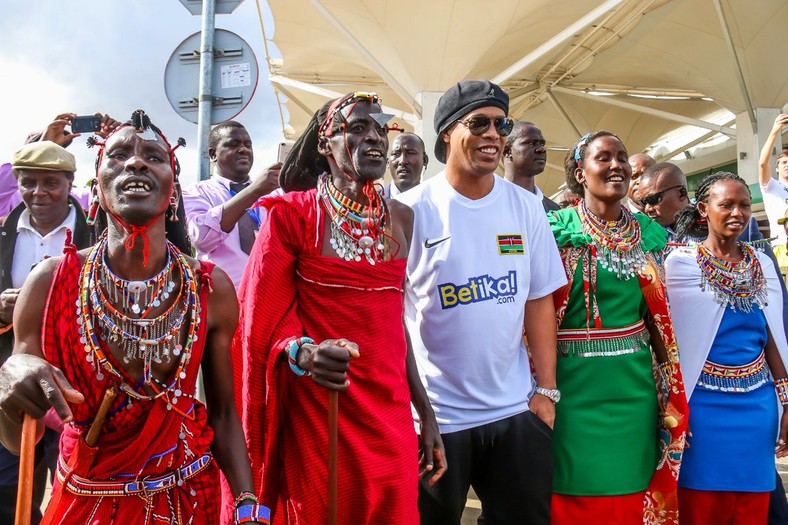 #GauchoInKenya
Earlier on, the Extreme Sports Operations Manager Athanas Obang'o had confirmed Ronaldinho's visit and they hoped that the legend's visit will inspire many football fanatics at the grassroots.
"Extreme Sports looks forward to making it a memorable day for all the fans. Having such an icon as Ronaldhino is inspiring to the players and we hope to continue working together in the future," said Obang'o.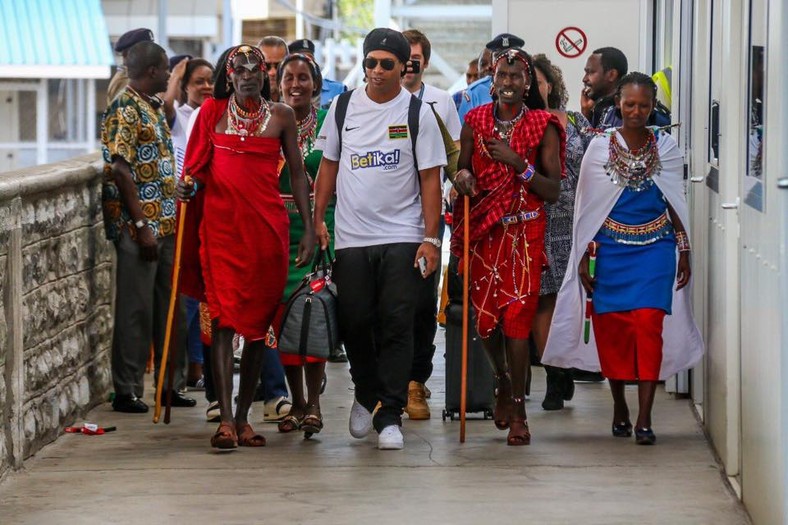 Ronaldinho's visit will inspire upcoming footballers from grassroots level by helping Kenya to realize its dream for playing in the 2022 FIFA World Cup.