Former NTV Crossover 101 host, Faith Muturi Ngugi and her husband George Ngugi welcomed a bouncing baby girl on December 11th, 2018.
Sharing the news of her safe delivery, Faith mentioned that they had named their new born as Zoe Njeri Imani Ngugi.
Coincidentally, the new born Baby, who happens to be the second born in their family, shares the same birthday date with her older brother named Lemuel Imani.
"We give thanks for the safe arrival of Baby Zoe Njeri Imani Ngugi. It's a double blessing as she got to share a birthday with her older brother. Yup! Lemuel & Zoe both born on 11th December, two years apart. Isn't that amaaaazing!! King  the priest of our home chose such wonderful and prophetic naming for her. . Zoe means 'Life of God'. Our prayer for you Baby Girl is that you will live life to the fullest and live for God all the days of your life. Njeri means 'Warrior' and we declare that you'll be a warrior for God. May you find your strength on your knees in prayer. I'm still amazed and extremely humbled that your Daddy calls you Imani. May you be a woman of Faith. And yes- may your surname Ngugi always remind you whose you are. You are a princess, loved and wanted" shared Faith Ngungi.
Her Husband also expressed joy upon welcoming another member into their family.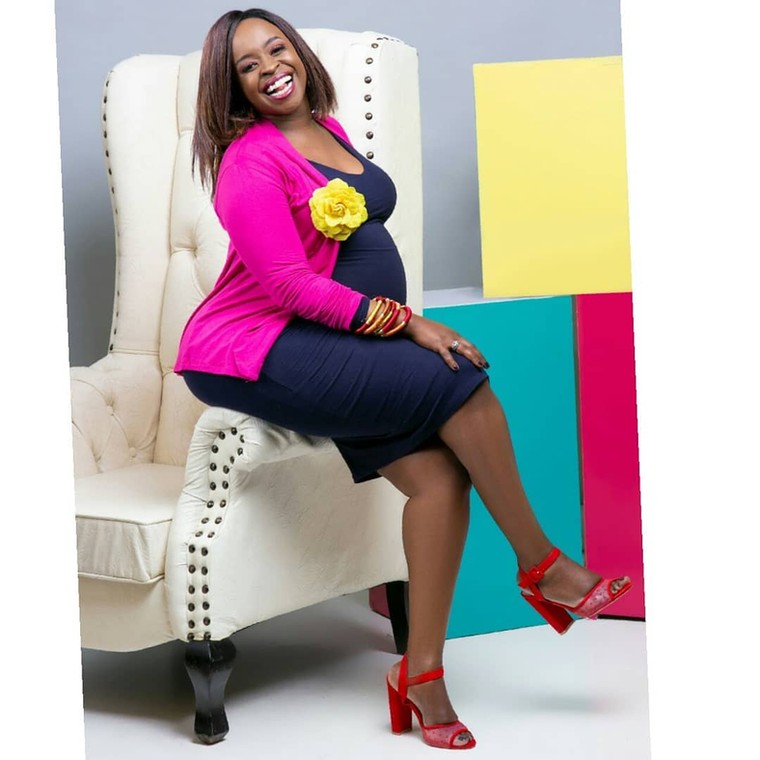 "On this day in the year 2016...baby Lem was born... Happy Birthday son! and on this birthday the Lord has blessed you with the amazing gift of a baby sister Thanks so much my love  for being such a great partner in this parenting journey" shared Geroge Ngugi.
Pregnant Faith Muturi
Netizens told Faith that she looked good while pregnant.
"I have been received interesting comments like "Faith, you should be pregnant throught-out" or "You look so nice, you should stay pregnant".. I'm like heehee- if only it was the glow and look without the weight, nausea, body changes and all the work that comes with it. But yes- I will miss being pregnant. I have learnt many lessons though:1. God gives grace for every season of life.2. Each pregnancy is different and every life experience is different- in family, business, life etc to take a day at a time and not to sweat the small stuff.
3. Having an attitude of gratitude makes every season more enjoyable.4. There are some things we will never understand- the miracles of life, the pain and discomforts etc, to trust and keep hope alive. Serenity prayer- to change the things we can, accept the things we can't change and wisdom to know the difference. In God's economy though, we can surpass more that we realise. Here's to wishing you love, hope and faith today!!"