DJ Pinye recently had people in their feelings after revealing that he can never play mediocre music.
The feted DJ disclosed that back in the day he wouldn't even play music from celebrities like Khaligraph and DNA but they have grown.
He added that 'Lamba Lolo' or 'New Position'  by the Ethic Crew could never be in his playlist before urging DJs not to play mediocre music.
"There are artists whose music I did not play back in the days including @KHALIGRAPH and DNA but their career has grown. I cannot play Lamba Lolo or New Position. Djs shouldn't play mediocre music," he said on NRG's Breakfast Club.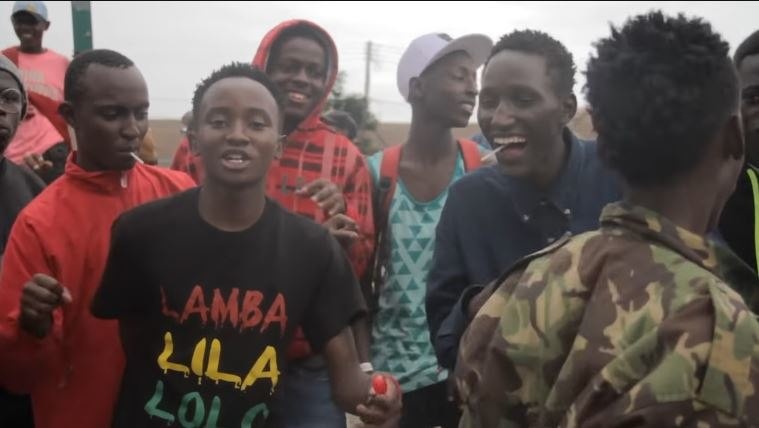 An opinion that was quite unpopular judging from the reactions. Check them out:
Holy Grail @James_Nevricks: Imagine not playing Lamba Lolo because you think you are too mature. Tragic
DJ RëS@resresnation: If such music is what my audience want ...I will play them.. I'm a Dj, my job is to make my audience happy...
Orb of discord @nyotttu: DJs ni entertainers.....not moral police
Edgar Ja Bay ®     @jamlekjakababa: Everyone is entitled to opinion but imagine sio amust saa zingine uonge. Such a reckless statement with a lot of irony in it. You can play international songs that are literally trash but local musicians who are busting their balls to make music cant get a playback from you. Smh
MusauBen @BenSuperbikerKE: Hawa ni wale civil servant bado wanatumia windows xp pale government offices
Blake @TheeApolloh: @Djpinye1 is kinda right, the two songs are just breakthroughs but with zero moral content
Viral Success
The Ethic Crew released 'Lamba Lolo' about 6 months ago and the song became an instant hit thanks to the raunchy lyrics. The song dominated charts and it now stands at 2.7M views on YouTube. Following the success of 'Lamba Lolo', Ethic released 'Position' featuring The Kansoul, a song that has garnered over 2.2 Million views on the platform.
After months of success, the two songs mysteriously disappeared from YouTube after an alleged misunderstanding with their manager. Thankfully, the song was reinstated over the course of the week.
Also Read: Lamba Lolo, Switch Position mysteriously disappear from YouTube