Diamond's message to Zari after visiting ex husband in hospital
Word on the streets is that Zari and Diamond almost came to blows after Zari visited her ex in hospital.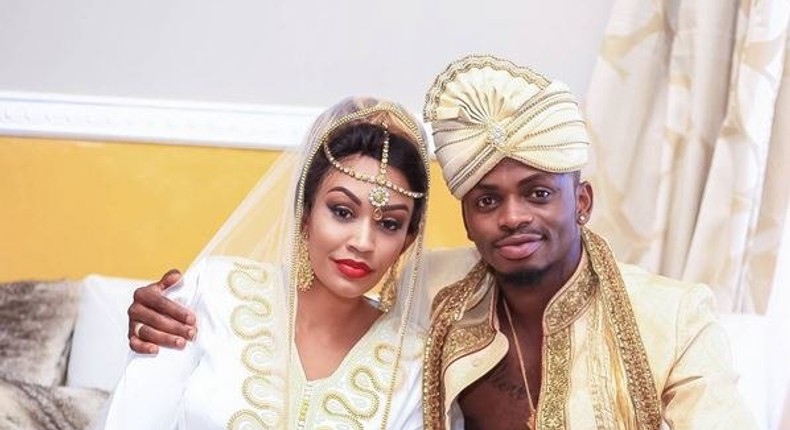 Speaking on Clouds FM's U-heard, Soudy Brown sought to find out what is happening on Diamonds' turf.
One of the first questions he asked was if Diamond had Ivan's number, to which Diamond replied with "I have never had Ivan's number because we have nothing much to talk about plus I know him through Zari. Having his number will be a little weird as people will wonder what we are talking about.
I met him at MTV about two years ago, but we never got to talk because I was busy due to the things one has to do when performing."
Soudy sought to find out.
"Nope. What people do not understand is that Ivan was in a very critical condition and those of us that were close to him knew how sick he was and it was uncivilised to announce the news on social media and that is why I did not say anything. I cannot stop Zari from visiting Ivan as they are co-parenting; she has a right to visit him in the hospital. In fact every morning I always call her to find out how Ivan is doing and how he is recovering. If she needs anything, I provide for her. Imagine if she didn't go visiting the sick Ivan, my family would wonder if Diamond fell sick would she reject him?"
So far he has not done anything financially to foot Ivan's bill as he didn't want Ivan to take it badly, but if he needs Diamond's help Diamond will be there for him as even though they have had their arguments in the past, they do not have any real beef.
"The situation with Ivan is very serious and one cannot post for fear of people thinking that you want to get some publicity over someone's sickness. In fact I cautioned Zari against posting photos of her visiting a sick Ivan on the internet. 'Don't let it go to the internet ' I told her so that people may not think that you are doing it for fame instead of the goodness of your heart .
As of rumours of his break up with Zari,Diamond revealed that they have never separated nor did he leave Zari for Wema.
JOIN OUR PULSE COMMUNITY!
Recommended articles
Munira Hassan, woman at the center of Ndichu twins scandal breaks her silence
I want to look like Beyonce - reveals Diva the Bawse
CCTV footage shows moment Ndichu vs Murgor sisters fight started [Full Video]
Mauzo hires Limousine to pick Vera and daughter from Hospital [Video]
Shatta Wale and Medikal go for 'sea bath ritual' after release from prison (WATCH)
Vera gushes over hubby Mauzo as she remembers her past relationships
Diana Marua in jubilation as she celebrates new milestone [Photo]
Is the world ready for another album from Octopizzo? [Pulse Contributor's Opinion]
'Now I know why some ladies don't show off their husbands on social media - IG dancer Janemena