Former Citizen TV news anchors Janet Mbugua, Terryanne Chebet and NTV's The Trend host Amina Abdi Rabar have promised to pay school fees for the drunk high school girl that was in a video that went viral, five months ago.
In a post shared by NACADA Director Chipukeezy who had gone to check on the 15 year-old girl at her home in Karatina, the girl is doing much better than she was in January, when the video went viral.
Janet Mbugua, Amina Abdi and Terryanne Chebet to help drunk high school girl in video that went viral
"A few months ago a video showing a 15 year old girl clearly drunk went viral. When she was on the verge of running away from home because of the video, contemplating suicide e.t.c I took it upon myself as a Nacada Director to reach out and offer help where I could. I promised to offer mentor ship, ensure she completes her high school education, receive the much needed guidance and counseling.....and today, I'm so happy to say she's doing so much better," read part of the message.
Chipukeezy went on to say that he then reached out to the TV presenters who willingly offered to see to it that the young girl completes her education.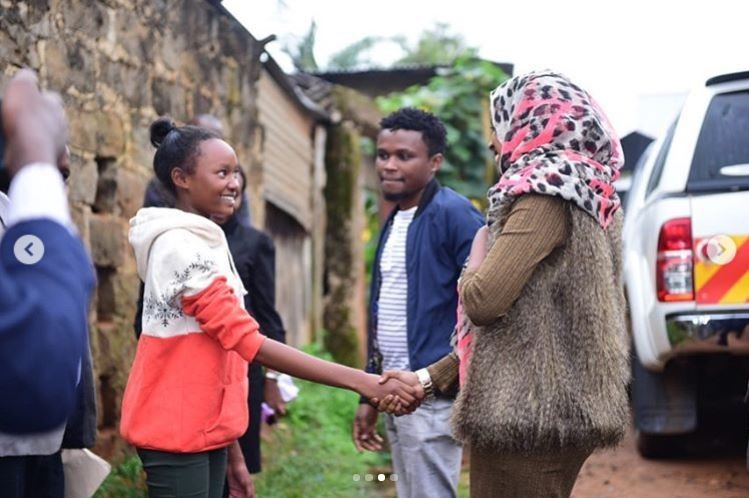 Janet Mbugua, Amina Abdi and Terryanne Chebet to help drunk high school girl in video that went viral
Amina Abdi who had accompanied Chipukeezy to Karatina where they visited the girl offered to pay her school fee for one year. Janet Mbugua and Terryanne Chebet also offered to pay for one year each.
"I reached out to my sister @aminaabdirabar who not only joined me and came all the way to Karatina BUT she even offered to pay 1 year of her high school. It inspired me to do the same, I then called @officialjanetmbugua & @terryannechebet who both agreed to help and each paid fees for a year as well. Kindly note that the reason I reached out was not to reward her for drinking, but give her the mentor ship she requires & to highlight the much needed discussion on alcohol affecting our youth across the country. #LetsSaveOurYouthTogether," wrote Chipukeezy.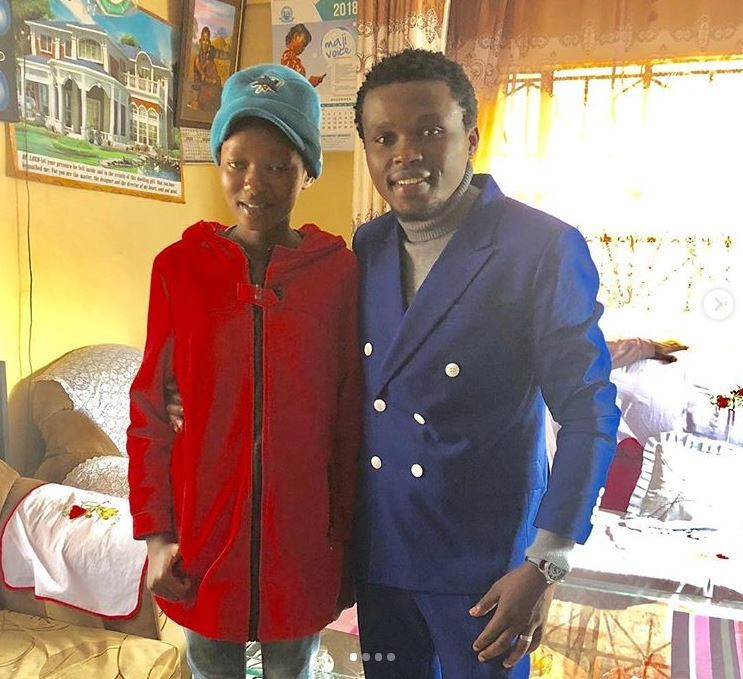 Chipukeezy meets drunk high school girl in viral video [Photos]
Viral video
This comes a few months after Chipukeezy promised to help the young high school student after the video went viral on social media while she was under the influence of Alcohol.
The video showed the 15 year-old drunk high school student in school uniform. The girl revealed that her drinking habit was borrowed from her mother who was also a drunkard back at home.