John Allan Namu's company nominated for international award
BBC, Al Jazeera and CNN were among other nominees.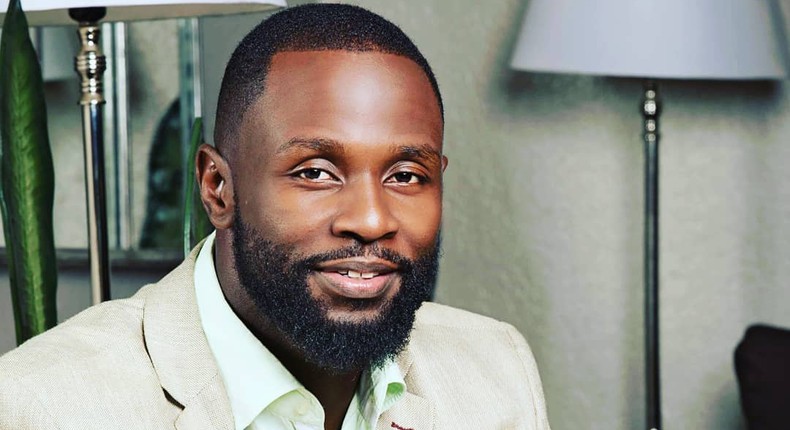 John Allan Namu's heart was full after 'Africa Uncensored' bagged a nomination at the One World Media Awards.
'Africa Uncensored' was nominated in the Special Award category alongside Rwanda' Radio Inzamba, Rapller from the Philippines and the Salam Afghanistan Media Organization.
"Very grateful that @AfUncensored has made it to the long list of nominees for this year's Special Award! Congratulations to all the other independent media houses that have made it from across the world! This made our day," Namu Tweeted.
Other companies that have been nominated in other categories of the award show include BBC World News, Africa Eye for their documentary 'Sweet Sweet Codeine', Channel 4 for Myanmar's Killing Fields, CNN for 'Made in America: Shrapnel in Yemen ties US Bombs to Civilian Deaths' and 'Witness – Back to Kinshasa' by Al Jazeera English.
Check out a list of some of the nominees below:
International Journalist of the Year Award
Anas Aremeyaw Anas – Freelance
Bel Trew – The Independent
Guillermo Galdos – Channel 4 News
Inna Lazareva – Freelance
Mary Ann Jolley – Al Jazeera English
Mehdi Hasan – Al Jazeera English
Rina Chandran – Thomson Reuters Foundation
Thaslima Begum – Freelance
Feature Documentary Award
Freedom Fields – Huna Productions
Hebron: A Weapon of Life – BBC Arabic
Insha'Allah Democracy – 64th Street Media, LLC
In The Name Of Your Daughter – Defying Destiny Films
The Judge – Idle Wild Films, Inc.
Our Man in Tehran – PBS FRONTLINE
A Thousand Girls Like Me – Afghanistan DocHouse
Under the Wire – Arrow Media
Children in Conflict Reporting Award (Sponsored by Save the Children)
Afghanistan Civilian Casualties – Vice News
Auto Repair Shop Jump-Starts Ugandan Child Soldiers into New Lives – The Thomson Reuters Foundation
Central African Republic Child Brides – Vice News
Cubs of the Caliphate – Sky News
In Limbo: 'Isis Children' in Prison – Mail & Guardian
IS Fighter Orphans in Libya – BBC News
Lost Generation – Vice News
A Man Made War Paid for by Women and Children – The GroundTruth Project
The Palestinian Kids Fighting Israel's Occupation – AJ+
South Sudan's Child Soldiers – Sky News
The Vulnerability Contest – News Deeply
Yemen Air-Strikes: Made in America – CNN
Africa Uncensored – Kenya
Salam Afghanistan Media Organization – Afghanistan
Tiempo Argentino – Argentina
Television Documentary Award (Sponsored by European Bank for Reconstruction and Development)
Crossing the Line: Colombia's Rebels – TRT World
Democracy Now! Special: Four Days in Occupied Western Sahara—A Rare Look Inside Africa's Last Colony – Democracy Now!
Hotspots: On The Frontline- In The DRC, Ukraine and Libya – Sky
Journey in the Danger Zone: Iraq – BBC
Myanmar's Killing Fields – Channel 4
Nigeria's Stolen Daughters – BBC Two
Sweet Sweet Codeine – BBC World News, Africa Eye
The UN Sex Abuse Scandal – Channel 4
Where Childhood Died – RT
Who Cares About Israel's Thai Workers? – BBC News
Witness – Back to Kinshasa – Al Jazeera English
Refugee Reporting Award (Sponsored by British Red Cross)
Another News Story – Wislocki Films Ltd
Britain's Refugee Children – Channel 4
Dangerous Exit: Who Controls How Syrians in Lebanon Go Home – Refugees Deeply
Destination Europe – IRIN
Escaping Europe – BBC News
Faultlines – No Shelter: Family Separation at the Border – Al Jazeera English
Fleeing Hate: LQBTQ+ Migrants on the Caravan – NowThis Media
From Refugee to Commodity – The Weather Channel
From the Killing Fields to Exile Without Hope – The National
Rohingya One Year – VICE News
Tanzania Granted the Largest-Ever Mass Citizenship to Refugees. Then What? – The Christian Science Monitor
Unreported World: Venezuela's Lost Children – Channel 4
Venezuela's Refugee Crisis – The Financial Times
Get our Top Stories delivered to your inbox
Recommended articles
Comedian Brenda Jons officially gives her life to Christ
'Gangsta's Paradise' rapper Coolio dies in Los Angeles
Eric Omondi reveals how Moses Kuria secretly helped his career
Bahati deletes all posts on social media after 2 weeks of silence
Fridah Kajala's response to divorce suit by Harmonize's ex-wife
Time really flies! Guardian Angel's wife Esther Musila shares a TBT photo before marriage
Marriage works - Kabi WaJesus as he shares memory of shooting a music video with Milly
Hugh Jackman to return as Wolverine in Deadpool 3
Rapper Lil Wayne is selling his Miami mansion for $29 million