Jalang'o's message on A-students arouses mixed reactions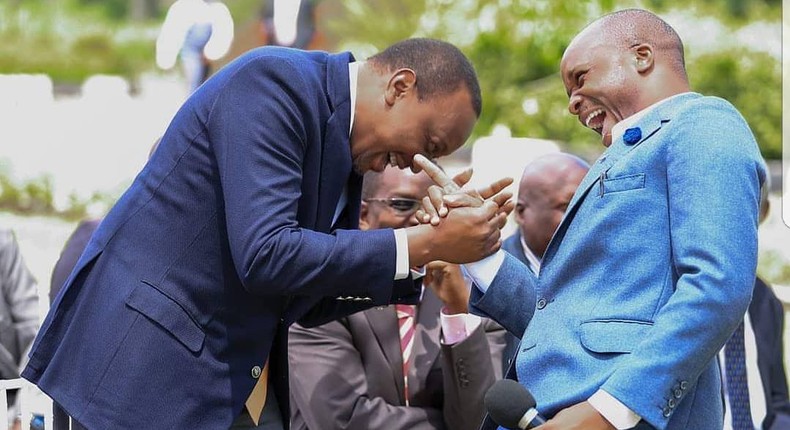 Comedian and radio presenter Jalang'o has sparked mixed reactions from Kenyans following his post on A-Students.
His message came after Citizen TV highlighted the story of Kevin Ochieng who had graduated with First Class Honors Degree in Actuarial Science in 2017, and had not yet secured a job in 2019.
In the post, the comedian said that there were many people like Kevin Ochieng, some who were even better than him, but are still jobless.
Jalang'o stated that having an A-student mentality is the problem that this country has, adding that A-students should have D-student mentality when it comes to looking for jobs.
"This is even the reason for my post (A STUDENT MENTALITY) Yes you got an A' Yes you got a first class honours, as much as you deserve to get a job immediately your A does not guarantee you a job! Coming to Nairobi and thinking that there is a place for you and a job for you because you are a first class honours student is a very big lie! To survive with your A you must have a mentality of a D student! A D student believes and knows very well that there is nowhere his papers will take him, so he knows that for him to survive he must work a miracle and the miracle is working!! You will find that they actually run this town!" read part of Jalang'o's long post.
ece-auto-gen
Here are their reactions;
djsadic Take home: Have an A but hustle like a D student. No one owes you anything. Life is what you make it.
terrymuikamba Nope! The fact that we are okay with the system not rewarding excellence.. That is where the problem begins...He did his best he rightfully scored an excellent grade but we want to tell him to suffer like everyone else. Then we complain about Brain drain...instead of demanding better from our leaders..
mauricedimba Its known education dwarfs provides employment and the employees are the book smarts.
iambrammah Instead of complaining read "Why A students work for C students and B students are bureaucrats" by Robert Kiyosaki. It clearly explains everything that happens in this post.
Pulse Live Kenya
gaudie__kerubo It's tough for all of us out here, just be both book smart and street smart. Periodt!!!
laurindina That means people should not be educated or go to universities at all.after all why spend so much money in education that doesn't even help..I think the government should try in as much as it can to ensure that in every field of study there at least 60% of available employment for graduates..
jagembe Hapa, I agree with you! The mentality must change. Folks need to learn to be solutions providers first. There are many problems affecting Kenyans. Most are willing to pay someone to handle these problems for them. If you position yourself to be that guy, then you start making a living.
massawejapanni Well, some people are just favoured . Failed systems is what we're dealing with. It's a shame to have such a huge percentage of the youth jobless!!!
Get our Top Stories delivered to your inbox
Recommended articles
Wahu shares funny card she received from boyfriend after 1 year dating [Photo]
I just wanna fall in love: Jovial finally warms up to Willy Paul
You can do better - Why idea to name street after E-Sir is not welcome
Kenyan-born former Miss England jets back home after 13 years
You are in 'situationships' - Akothee tells women not posting their men
Kisumu East MP Shakeel Shabir weds in exquisite ceremony [Video]
It used to be my car - Simon Kabu reveals as celebrities react to Willy Paul's new venture
Thee Pluto and fiancé reveal baby's gender in beautiful baby shower [ Video]
Jackie Matubia reveals greatest fear dating Blessing Lung'aho