"Don't know when I will be back again" Fired Citizen TV anchor flies out
A month after she was shown the door at Citizen TV, Kirigo Ng'arua has decided to fly out in search of new opportunities.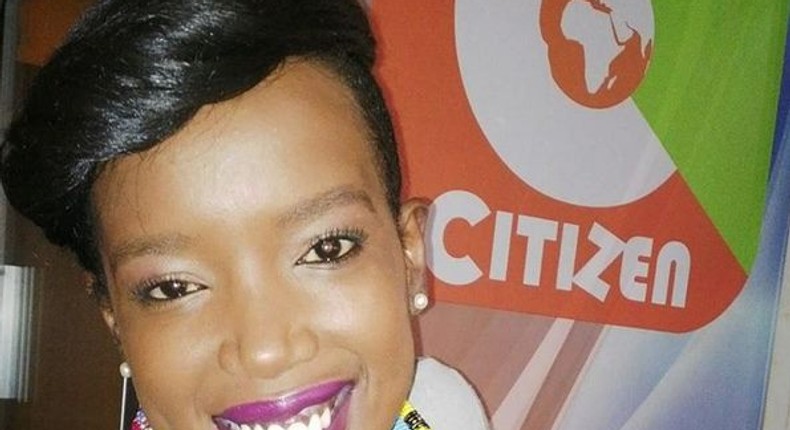 Royal Media Services (RMS) last month conducted a massive shake-up that saw 120 employees getting axed.
Citizen TV's anchors, Terryanne Chebet and Kigiro Ng'arua, were among RMS employees who were sent packing.
Before her dismissal from work, Ms Nga'arua used to host Power Breakfast alongside big man, Willis Raburu.
The ex Citizen TV anchor has revealed she's flying out in search of better opportunities; she however didn't reveal where she was heading only showing her packed suitcases.
"All my bags are packed..I'm ready to go..I'm leaving...leaving on a jet plane..don't know when I will be back again.. to new experiences..opportunities…oh and of course I had to carry @wazawazikenya with me.. 5...4..3..2..1.. #HighlyBlessedandFavored #TravelsAndExperiencesWithKirigo #OnwardsAndUpwards #MiniVacayActivating #JustMaybeANewJobAwaitsMe" Kirigo Ng'arua posted on Instagram.
Her announcement on Instagram caused her fans to be concerned about her sudden departure; some wished her well in her endeavors while others were keen to know where she was flying to. Kirigo responded to some of her fans' concerns; Terryanne Chebet was among those that wished her well.
Terryannechebet: Very best of luck Kirigo! Here cheering you on!
nasteha_adam: @kirigongarua wish you all the best darling
kirigongarua: @nasteha_adam thank you hunny!!!
Kirigongarua: @onlyshidays trust me..i shall!!
Kalekachaliall: the best...
 Wangarereg: All the best, sure another door gonna open. It's one day at a time
dicksonmuthee64: Dea to wea
kaanakega: Take me with you ooo! Enjoy!!
Wanjamichuki: All the best @kirigongarua God's got this.
Kirigongarua:@wanjamichuki Amen and amen..He has got this..thanks for the wishes..
Njerikaana: All the best dear. Mungu awe nawe
Kipngeetich: What I miss about kirigo ngarua on TV..... I will reserve it today. I don't want to be told iam stupid. I miss you big time.
 Idaykariuki: @kirigongarua... I wish you all the best. I hope you will be visiting
rozanawangari123: All the best @kirigongarua I'll miss you sana,,, may God always be with you
 t_muli: Ooh no..to where now
bernice_nyarnyamwa: Safe journey
judithjulianahMay: the spirit if the Lord accompany you .
muthengiaugustine: Go go! go.! Kirigo..God's favour
rachelmuthoga: @kirigongarua All the best. Have fun, make memories and post pics for us to enjoy!
Recommended articles
Zari threatens to sue blogger for circulating false information
Mark Masai announces his next move after leaving NTV
Ommy Dimpoz loses Sh1.5M moments after the death of his ex-girlfriend
Dennis Okari bids farewell after being fired by NTV
Inooro TV presenter marks 7 years in media in a splendid way
Mbusi heaps praises on wife with cute message as she celebrates birthday
Sanaipei, Abel Mutua and Phillip Karanja shine at 2022 Kalasha Awards [Full list of winners]
NTV's Lofty Matambo, Fridah Mwaka named 2022 journalists of the year
NTV unveils new anchor days after sacking Mark Masai in ongoing restructuring