Actress, hubby toast each other on 6th wedding anniversary
Even more interesting is the fact that she seems upset with her husband for some reason but that did nothing to detract from the depth of her words.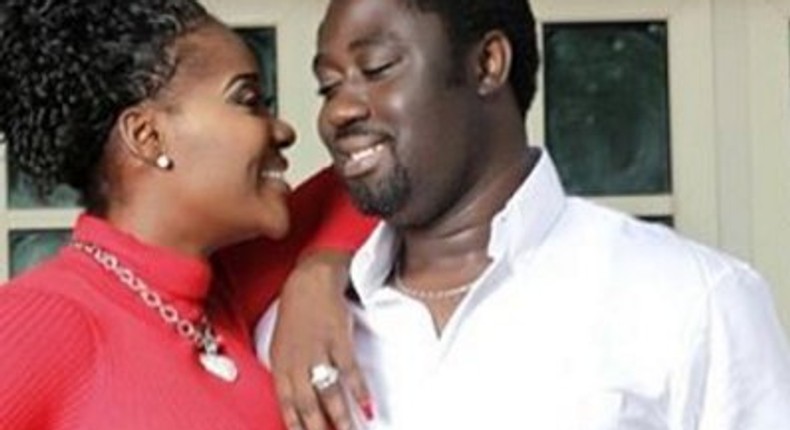 The Nollywood actress has managed to keep us both excited for and jealous of her marriage, even with her bluntness.
She took to her Instagram page to share a cuddled up snap of herself and her husband, and caption it with the realest and the most refreshing words on marriage, we have encountered in recent times.
"I know that Hate is not the first enemy of love, Its Fear, as it destroys the ability to Trust....But
"I have learnt that Love is 2 people,who trust each other enough to say the truth no matter how bitter and it stays between them.. I know, that there are 2 kinds of pain, the one that hurts you and the one that changes you...But
"I have learnt that in all,you are my partner not my enemy as we either win together or loose together guiding each other like a secret.. I know ,that the scars you can't see ,are the hardest to heal....But
"I have learnt, that Happiness will always come to those who share their love selflessly as you can't have love without a little pain and if the bond is strong enough to overcome the obstacle, then its worth fighting for.. And I do know, that as parents,our marriage counts more not less because even the kids are counting on us....But
"I have learnt ,that commitment is staying loyal to what you said you will do long after the mode you said it in has left you... Its Hard ?Yes it is But
"I have learnt that couples who make it,aren't the ones who never had a reason to divorce but the ones who decided that their commitment to each other is more important than their flaws or differences......am never graduating from this school called Marriage.... Odi, I appreciate our similarities and I do Respect our flaws.....Am loyal to our love even in your Absence.
I Love You...But am still Angry jor
Prince Okojie's words toasting his wife mirrored the same depth and love, as he shared throwback photos of the two of them.
"On this day six years ago, we both made pledges and commitments in pursuit of a life journey.
"Today, those pledges and commitments are still alive, driving and rejuvenating in our everyday life.
"I would not have made a better choice if not YOU My Dear Wife.
"You have given me reasons to love and to stay in Love, I am so Happy and full of Life....No wonder the Bible says "A Merry heart does good like a Medicine."
"You are a full Package, Specially sent from God to me and there's no doubt that our success is in Christ.
"God bless and keep us together as we keep Flourishing. Happy Wedding Anniversary to us."
We just cannot have enough of them and we wish them many happy years together.
Mercy Johnson and Prince got married in 2012 and are blessed with four kids.
Happy wedding anniversary to them.
Recommended articles
Hamisa Mobetto counters critics questioning her son's fathership
Lupita pays tribute to late Chawick Boseman in sweet message
Nikita Kering' elated after performing at BBC 1Xtra Afrobeats concerto
Spotify releases most streamed Kenyan artistes & songs of 2022
Tems addresses trolls criticising her Dazed magazine's photoshoot
Actor Sandra Dacha commemorates parents' demise in a sombre message
Nigeria dominates Apple Music 2022 Top 100 Sub-Saharan songs
Diana & Bahati blasted for sidelining Mueni in birthday celebrations
Sh25M monthly payments, other details of Kanye and Kim's divorce settlement