The list of winners at this years Young Entrepreneurs Awards (YEA) is out and different entrepreneurs have emerged top in their categories.
Mercy Kyallo is the winner of this year's Manufacturing Awards through her company Yallo limited. Mercy emerged top in a category she had been nominated alongside Collins K. Rutto of Sun Pride Garments Ltd and Ruth Mwanzia of Kooler Waters.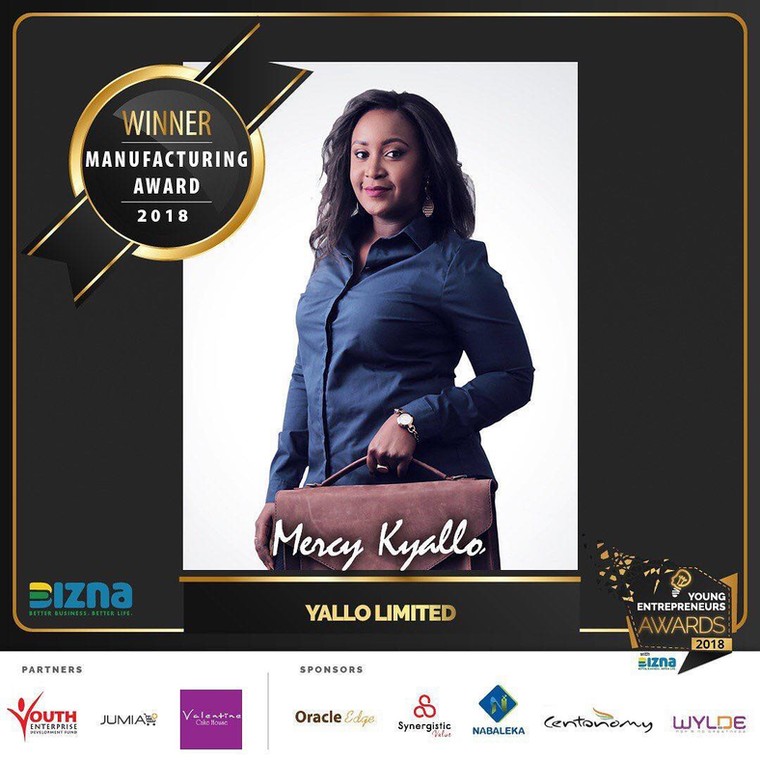 Actor Abel Mutua also won the Entertainment Industry Award (Phil-It- Productions), in a category he was competing with Kevin Bahati (EMB Records) and Anthony Mwangi (Anto Neo Soul).
Publicist Anyiko Owoko won the Service Industry Award, while Ian Mati emerged as the winner of the Fashion Award.
Full List of winners
1. Agripreneur Award
(a) John Kiruthi - Farmers Trend
(b) Rodgers Kirwa - iAgribiz Africa -Winner
(c) Peter Ngigi - Remington Africa
2. Services Industry Award
(a) Anyiko Owoko - Anyiko Public Relations- Winner
(b) Mumbi Ndung'u - Ibua Africa
(c) Mary Njoki - Glass House PR
3. Fashion and Beauty Award
(a) Ian Mati - Vintara Collections KE -Winner
(b) Valentine Nekesa - Nekesa Queens Ltd
(c) Debbie Oyugi - Debbie Oyugi Kids
4. Hospitality Award
(a) Muthuri Kinyamu - Turn Up Travel Global
(b) Stephen Maithya - Stevenchy Photography
(c) Martin Ruga - Deserts Anyone Ltd -Winner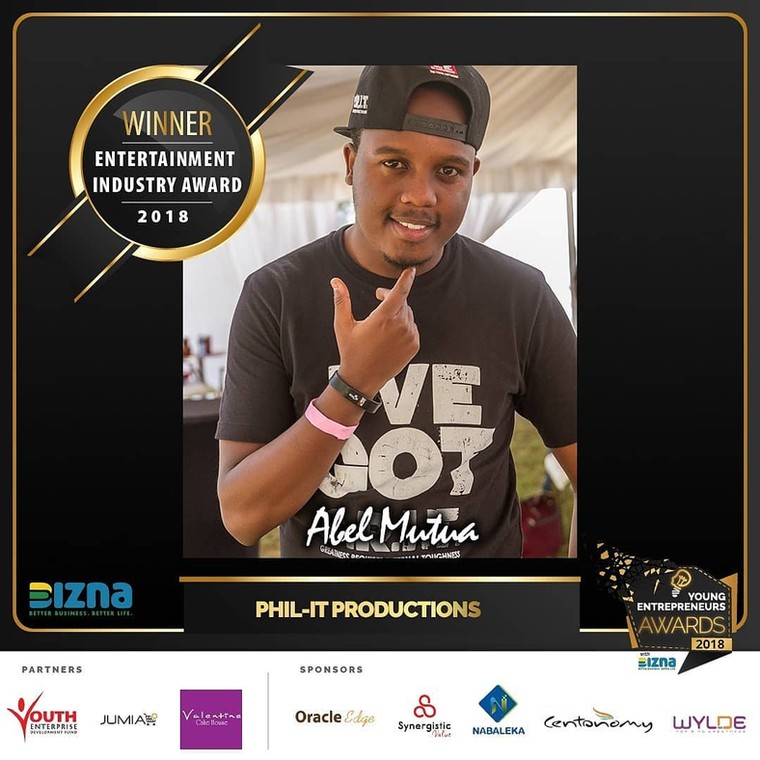 5. Entertainment Industry Award
(a) Abel Mutua - Phil-It- Productions -Winner
(b) Kevin Bahati - EMB Records
(c) Anthony Mwangi - Anto Neo Soul
6. Manufacturing Awards
(a) Collins K. Rutto - Sun Pride Garments Ltd.
(b) Ruth Mwanzia - Kooler Waters
(c) Mercy Kyallo - Yallo Limited -Winner
7. Real Estate Award
(a) Moses Muriithi - Fanaka Real Estate Ltd
(b) Tim Kipchumba - Questworks Limited -Winner
(c) Lucas Mwangi - Appropriate Design Ltd
8. Digital Technology Award
(a) Samuel Majani – Ghafla -Winner
(b) George Magunga - www.themagunga.com
(c) Mark Kaigwa - Nendo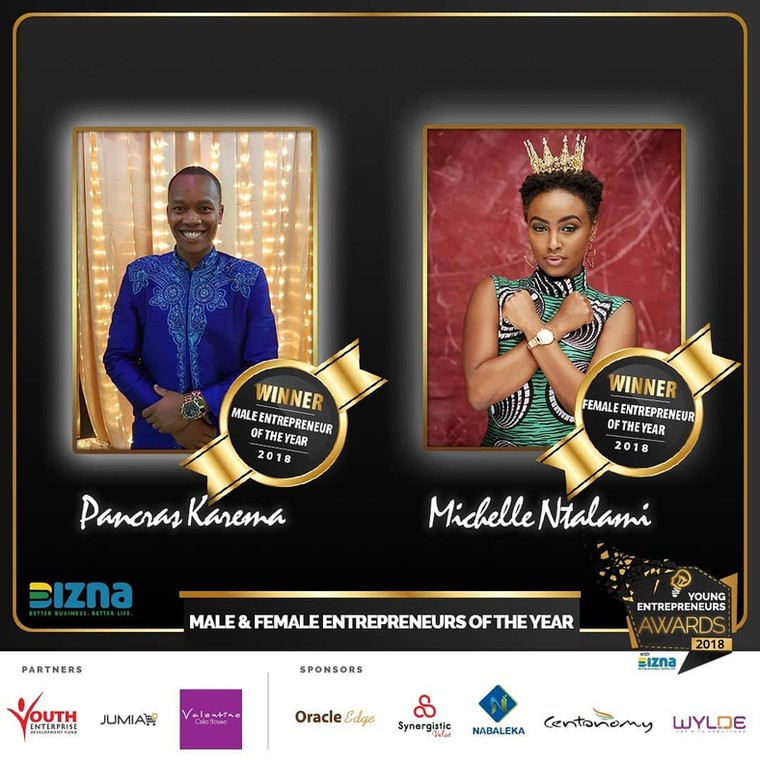 9. Young Entrepreneur of the Year - Male
(a) Brian Gacari - Property Reality Company
(b) Eugene Mbugua - Young Rich Television Ltd
(c) Pancras Karema - Expeditions Maasai Safaris -Winner
(d) Meshack alloys - Sendy
10. Young Entrepreneur of the Year - Female
(a) Anerlisa Muigai - Nero Company Ltd
(b) Nancy Amunga - Dana Communications
(c) Lucia Musau - African Elite PR
(d) Michelle Ntalami - Marini Naturals -Winner