Nick Mutuma reveals qualities he looks for in a woman
Ladies; Remember Nick Mutuma is single....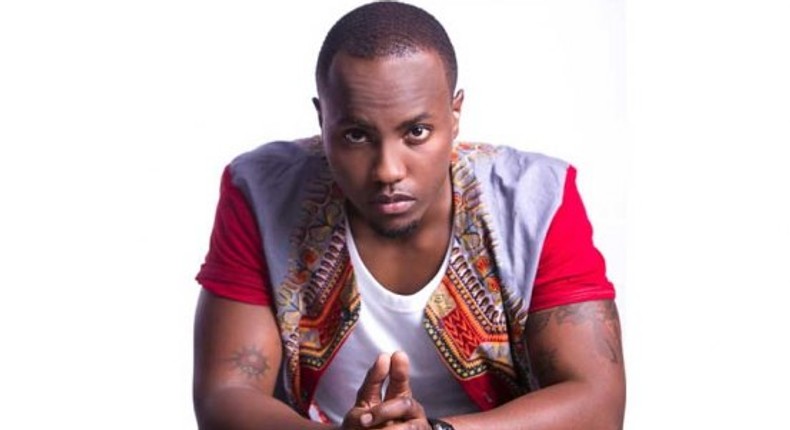 Kenyan popular Actor Nick Mutuma has opened up about the qualities he looks at before he starts a relationship.
The Actor who came into the limelight through a drama series MTV Shuga has revealed that his ideal woman must be confident and the one who he can enjoy a conversation with.
"I am attracted to a confident lady and nowadays I take time to get to know the persona of the person. I also like someone who's not excited about my line of work; someone I can enjoy a conversation with; Someone I can we can be true with. With roles like This Is it, I find that I am also attracting a different kind of woman and ladies are seeing me as a man."  Said Nick Mutuma during an exclusive interview with Drum Magazine.
Nick added that currently, he is not dating simply because he wants to channel all his energy towards his career.
"Not at the moment, the reason being I feel that I am in the space where it's only right to focus on my craft a 100 percent.
Known for his hot love scenes on screen, Nick was ranked by Actors.co.ke as the second sexiest actor in Kenya.
The actor also opened up about his most controversial role so far as an actor, saying the role nearly cost him his relationship with his grandmother.
"It has to be in Tabasamu where I played a young man whose ailing father passes on. In order to make ends meet and to support himself through school, he gets a sugar mummy who turns out to be very dominating. The public reaction was crazy. I remember my grandmother must have been told about my character so she started treating me differently, like the public, thinking I actually did those things. She acted differently towards me for two good years and there was one kissing scene in that role that just drove people nuts," said Mutuma.
However, Nick added that all the sex scenes in the movies he has acted are mechanically done.
The kissing is real but for everything else they have clothes on; theirs is hardly any real physical contact. Let's not forget that our local audience is quite conservative.
Recommended articles
Murugi Munyi buys herself new multi-million SUV [Photos]
iAm Marwa builds 3-bedroom house for helpless neighbour [Photos]
Bebe Cool: Competing with Chamelone, Bobi Wine cost me a fortune but it was inevitable
'Die Hart': Kevin Hart's new movie is coming to Prime Video
Recording artist Emmanuel Jal launches food store in Nairobi [Photos]
Ex-Citizen TV reporter among 3 winners of KAS Media Africa award
Zari, Shakib quash break-up rumours in new video
My heart beats for you - Prophet Carmel celebrates wife Lucy Natasha on 1st anniversary
Bien defends wife Chiki Kuruka after grinding incident