Panties or thongs? Avril reveals what her underwear style is
Ghafla recently sat down for an interview with Avril. An interview that can be described as loads of fun.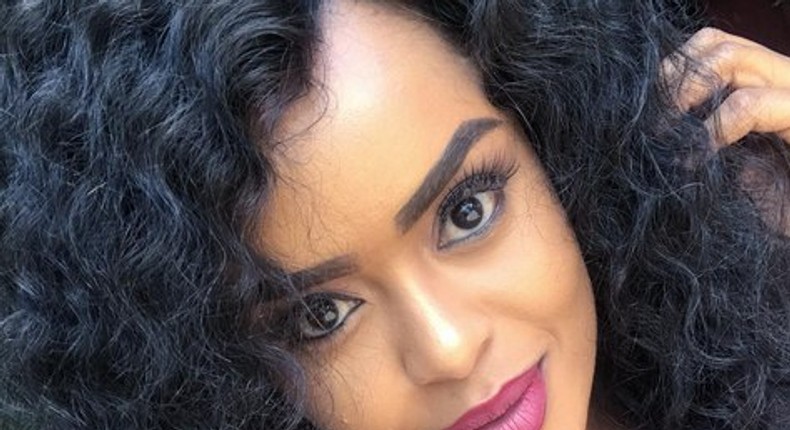 For the interview Ghafla decided to do some rapid fire questions with Avril .Check out the questions and answers below:
If you were a boy what would be you name?
I wouldn't know because that is supposed to be your mum or dad who chooses.
Thongs any day. Me nachukia hizo malines bana, hizo malines haziwezi.
If you were a utensil what would you be?
It depends on what we are smoking.
Who was the last person you kissed?
The last person I kissed was my mum on her cheek
Boyfriend or Best friend?
If you switched bodies with one Kenyan female musician who would it be?
That's a tough one. That's a very tough one; I'm okay with who I am.
Check out the rapid fire session below:
Ghafla! Rapid Fire Questions With Avril
Recommended articles
Stay single, stay rich - Why Harmonize is not ready to fall in love again
Vivian introduces the new man in her life [Screenshot]
Vixen in 'Zuwena' video breaks down after meeting with Diamond [Video]
CNN rewards Larry Madowo with his own weekly show [Details]
Legendary Tanzanian singer Ray C expecting 1st child [Video]
Mr. Eazi calls out Bad Bunny for copyright infringement
Is Tems really the first Nigerian woman to win a Grammy?
Gospel ministry is inspired by the Holy Spirit - Daddy Owen responds to Eric Omondi
Jimmy Gait speaks after being put on the spot by Eric Omondi