Luo benga singer John Udulele's debut album 'Soulful Benga' finally out
Udulelein his album features seasoned singers in the benga genre among them Ayrosh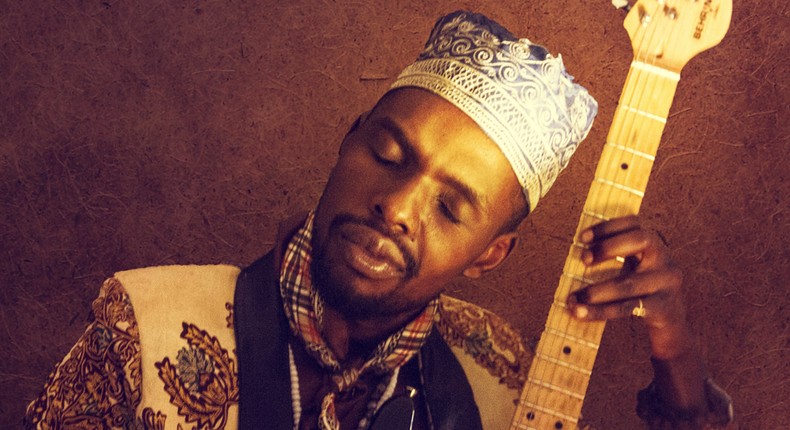 Benga singer and multi-instrumentalist John Udulele has finally released his debut album.
The album titled 'Soulful Benga Vol 1' reflects his style which is a derivative of traditional and tribal Benga sonics that carries a nostalgic element throughout his musical offerings.
In the album, he features seasoned benga singers such as Ayrosh, Nyati Dysa, ItsYaba, Jo Bissa & Umoja creating a powerful rendition of modern Benga that fuses electronic beats, synthesizers and traditional melody as well as cultural diversity.
Udulele, an excellent guitar player in his album touches on different themes among them love, fables, pleasures, heartbreaks and even spirituality.
Among the tracks in his album include, 'Biwamiel', 'Ngolo', 'Lamu Tamu', 'Nyambura', 'Dunia' and 'Village girl'.
The available for streaming across all music streaming platforms.
Benag singer John Udulele
John Udulele is an afroeclectic, folk singer-songwriter whose evolution as a musician has been steeped in Benga culture. An avid experimentalist he is co-founder of the bengatronics collective, an outfit that is blending the benga sound with EDM - Electronic Dance Music.
Hailed as the father of Soulful Benga and Katingwati Groove, a genre that originates from the hearts of Nyanza region, Kenya circa 1940's to 60's – Udulele has mastered the craft that has distinguished him from his peers.
Udulele which means forever is an name that means forever which he says came to him through a dream during his teenage.
Benag singer John Udulele Pulse Live Kenya
His entry to the benga music genre was also influenced by having lived in different parts of the country with different cultures.
Recommended articles
Zari threatens to sue blogger for circulating false information
Mark Masai announces his next move after leaving NTV
Burna Boy set to drop documentary for single, 'Whiskey'
Ommy Dimpoz loses Sh1.5M moments after the death of his ex-girlfriend
Dennis Okari bids farewell after being fired by NTV
Inooro TV presenter marks 7 years in media in a splendid way
Mbusi heaps praises on wife with cute message as she celebrates birthday
Sanaipei, Abel Mutua and Phillip Karanja shine at 2022 Kalasha Awards [Full list of winners]
NTV's Lofty Matambo, Fridah Mwaka named 2022 journalists of the year