Mystery lady grinds on Otile Brown in Germany
Otile is currently in Germany for a performance.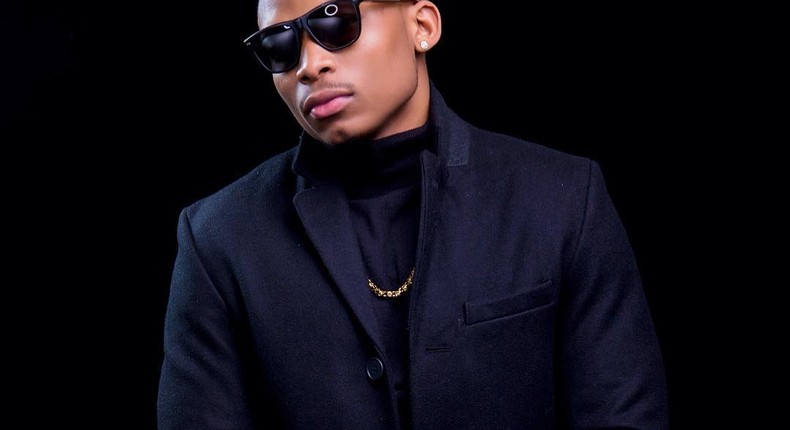 After a dramatic two weeks, Otile and Vera Sidika have taken a breather outside the country.
Vera Sidika travelled to Singapore while Otile is in Germany. While Vera looks like she has travelled for pleasure, Otile is in Frankfurt Germany for a much-anticipated club performance alongside Nyashinski.
When Otile got on stage, one could tell that this was going to be a steamy performance as he got on stage shirtless much to the excitement of the ladies present.
Things got a little steamier after a lady joined him on stage and seductively grinded on him while he performed his song 'Chaguo la Moyo'. It was clear that despite their acrimonious breakup, Otile was having quite the blast.
ece-auto-gen
Vera and Otile broke up for the second time about two weeks ago in one of the most explosive exchanges on social media. Vera accused Otile of being a gold-digger who only dated her for the money and in response, Otile said that Vera is a psychopath and that he regrets dating her. Brown further alleged that his estranged girlfriend twisted the narrative to suit her situation by claiming that he has been on her case to get babies while in reality, it is Vera who has been nagging him to marry her.
Otile later on took to social media to ask for forgiveness from Vera after their exchange. Vera did not respond immediately but preferred to respond in a song called 'Nalia'.
In the song, Vera talks about how she kept this man, gave him everything but he still went out with other women and she now regrets the time she wasted with this man.
"Chochote nilikupa bila hofu support one way, kuhusu pesa ukiomba nilisaidia kukupea. Sikujali nikakuweka ndani mengine nisijue wewe dereva njiani mimi suka matatani, nalia, nalia, nalia, nalia oh nalia kwa saa nilizopata kwako," sings Vera Sidika.
Recommended articles
I quit music - Mbuzi Gang member says after loss of father
Harmonize thrills fans in packed Embu concert [Video]
Thee Pluto drags local TV station to court after months of frustrations
Radio Maisha presenter Mbaruk Mwalimu heaps praises on wife as she turns a year older
Jamal Gaddafi announces comeback with new TV job
Jay Melody speaks on writing songs for Willy Paul and other top artists
Why fans suspect Arrow Bwoy and Nadia Mukami are back together
Bien reaches out to female fan caught up in grinding incident
US-based Kenyan rapper Volvexzshawa drops much-anticipated album 'Focus'