Singer Otile Brown has finally spoken about his Bedroom skills weeks after he was exposed by Vera Sidika as an under performer.
The bootylicious Socialite publicly claimed that Otile's sex-game was poor and he never satisfied her for the period they were in a relationship.
However, Bad Man Shivo seems to be changing that narrative, going by a reply to one of his curious fans.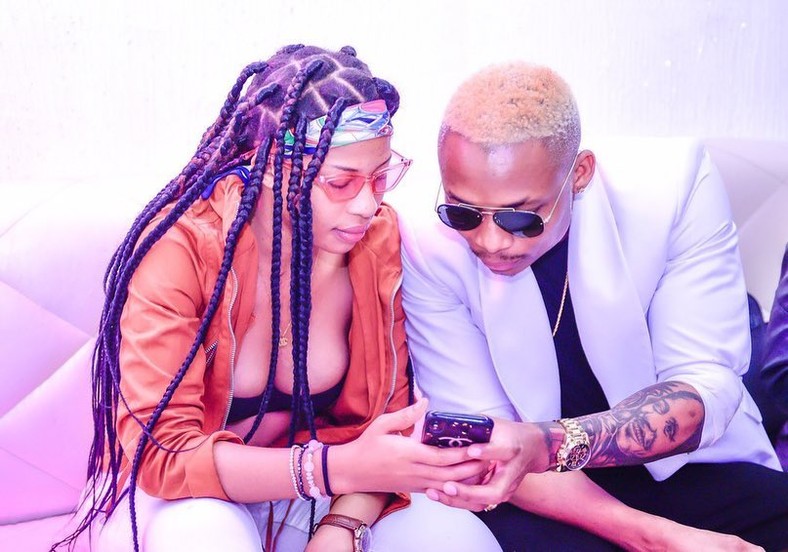 On Monday, Otile shared photos while posing with a lady identified as Kimnana from Tanzania, prompting a fans to caution him from exposing his women on social media.
The female fan stated that he should be careful or else he will be exposed again like Vera did.
the fan commented.
Otile responded saying that, let know one be fooled as he is capable of handling any woman as long as she likes her.
"Kijulubeng ni wewe. Usidanganywe, mimi napiga matako kama ajira, bora nipende mzigo." Reads Otile's reply.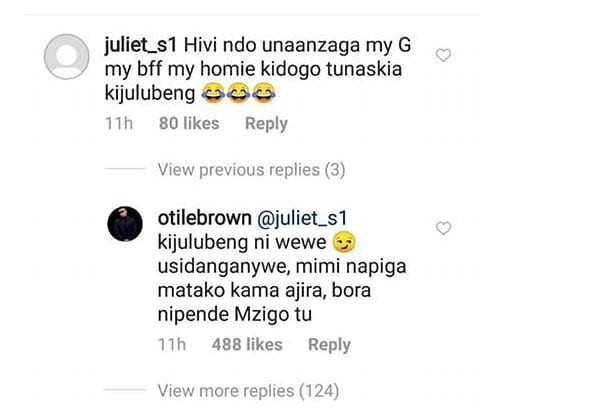 Vera Expose Otile
In November, Ms Sidika came out to deny allegations that Otile's sex-game made her sing after their bitter fall out.
In her messages, Vera stated that she wanted to clarify allegations that Otile's sex game drove her crazy until she had to compose a song for the break-up.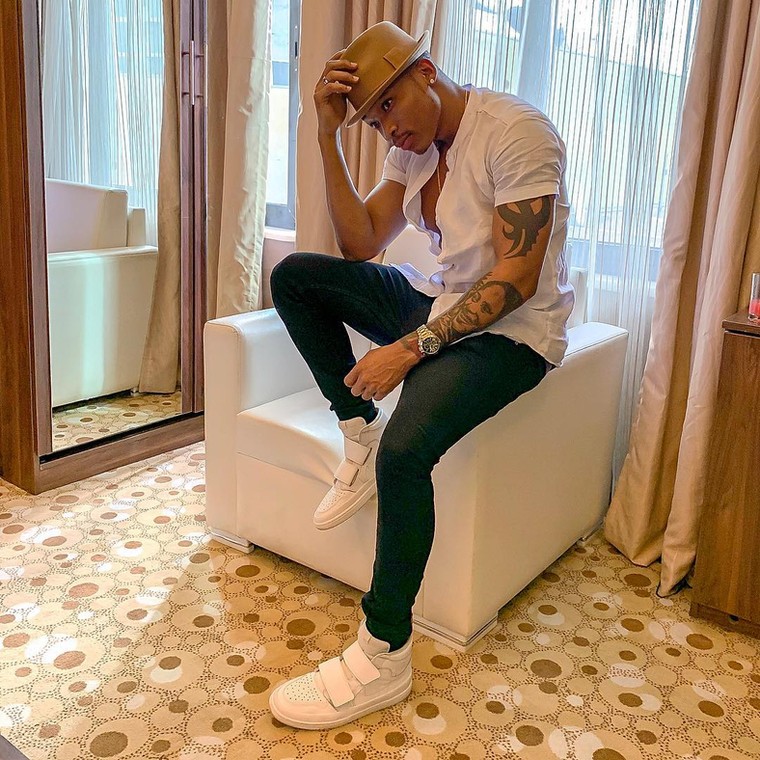 Otile's sex-game
"In laws, I have a kind request may you pals stop claiming that O.B mjulubeng (D*ck) made me sing. First of all . its small and should probably be called kijulubeng not mjulubeng. If you think am lying asl the girls he's fucked before. I was the one even teaching him how to f**ck and still never got it. It was a topic of discussion from time to time" wrote Vera.