Here are the hot blockbusters you should be enjoying this Christmas
M-Net is upping the entertainment ante yet again with fantastic additions to its movie offering this for all members of the family this December!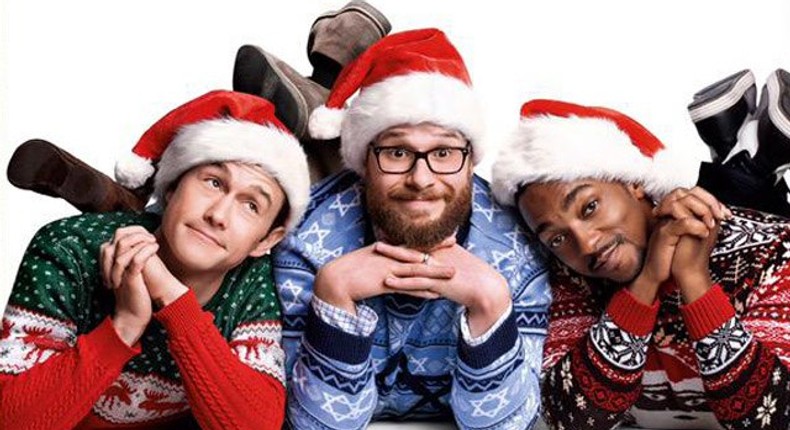 Kicking off the viewing festivities on Sunday 4 December, DStv Premium customers will be treated to two new blockbuster premieres on a Sunday night - one on M-Net and one on M-Net Movies Premiere. This means that M-Net 101 and M-Net Movies Premiere channel 104 will not be screening the same film 30 minutes apart any more. There will be another fresh blockbuster on M-Net Movies Premiere at around 20:30 CAT.
"Our blockbuster Sunday night movie premieres have been a much-loved institution for many years," says Jan du Plessis, Director: M-Net Channels. "Just after eight on M-Net and half an hour later on M-Net Movies Premiere, we have showcased the hottest first-to-TV Hollywood films on our screens. Now, it's getting even better!"
"This exciting scheduling change not only gives viewers more than one movie option for a Sunday night; it also allows us to bring more top-notch movie premieres to our audiences much quicker," Jan du Plessis explains. "And if you prefer to watch the eight o'clock M-Net movie a little later, you can always tune into M-Net Plus 1 (channel 901), our time-shifted M-Net channel at 21:00 CAT."
Some of the premiere blockbuster titles coming up include The Night Before, starring the always hilarious Seth Rogen.
Hugh Jackman will take viewers to Neverland in the family adventure Pan, while Chris Pine and Casey Affleck are in grave danger in the disaster and rescue film The Finest Hours, based on a true event.
Of course not forgetting the young at heart as M-Net has a special treat for them with a visit from their favourite animation characters with a special Animania Festival on DStv's M-Net Movies Smile (Channel 105). Animania will feature a festival of the most popular animation films from Monday, 5 December 2016 until Tuesday 10 January 2017 from 06:00 CAT until midnight. And guess who will be paying us a visit for this special animation showcase? Open the door for Maya The Bee, Kung Fu Panda, Khumba, Shaun the Sheep, Tarzan, The Minions, Spongebob and many more.
Then, there's also a first-class, unprecedented gift for movie connoisseurs: from mid-December, premium channel M-Net Edge will boast a world cinema slot with the best of the best foreign language or nouveau films.
As of Sunday, 18 December at 21:00 CAT discerning viewers can get right into the kind of films they have been craving: highly-acclaimed world cinema. The Palestinian film The Idol, which received rave reviews at the Toronto International Film Festival, will be on M-Net Edge on Sunday, 18 December. Then, the following week, the French film Saint Laurent, about famed fashion designer Yves Saint Laurent will be the special Christmas viewing treat.
"We trust that all this mega movie magic will bring loads of joy to our viewers this December and January," says Jan du Plessis. "More good news is that this is just the start of more amazing content on our channels in the New Year. There will be plenty of surprises, including more local shows and more movie pop-up channels!"
All the Sunday night premiere movies (M-Net 101, M-Net Premiere and M-Net Edge) will also be available on DStv Catch Up and Catch Up Plus as well as through DStv Now. Selected titles from the M-Net Inspire pop-up channel, as well as from the Animania festival, will be available on Catch Up Plus as well as through DStv Now.
For more information you can log on to www.dstv.com
Get our Top Stories delivered to your inbox
Recommended articles
Pray for Bahati-Ringtone tells fans as he opens on Bahati's 'new project'
Apple Music Top 100 most played songs in Kenya [Full List]
Nonini drops new Reggae single ahead of official release on his birthday [LISTEN]
Willy Paul, Jovial release much-anticipated collabo [Watch]
Pastor T reaches out to Akorino brothers' after an alleged twisted love affair
Apple Music releases top 100 songs in Kenya, only 2 Kenyan songs made list
Trevor Noah bows out of The Daily Show after 7 years
Gabiro Mtu Necessary officially named No.1 artist in Kisumu after cracking 2M streams
Queen of my heart- Waihiga Mwaura celebrates wife on birthday