Huddah Monroe has revealed that Kenya is the worst place to do business and investors would rather use their money to wipe their a**es instead of investing in the country. Miss Huddah owns Huddah Cosmetics a company she has been growing since 2016.
"The worst place to do business in is Kenya. Tell an investor to invest in that shit hole they think you are mad. They'd rather go invest in Nigeria or use their money to wipe their ass instead of coming to Kenya smh! You can only understand my frustration if you are a businessman/woman," wrote an angry Huddah.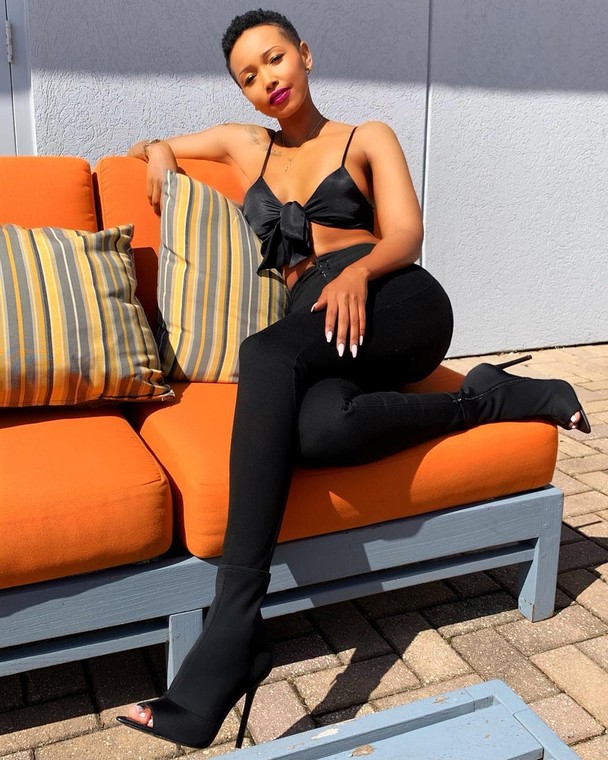 Miss Monroe came to the conclusion that Kenya is the worst place during her visit to the USA where she got to see a different way of life.
"When you are outside Kenya looking in you just realize, you used to live in a jungle. A country full of animals. It's an animal kingdom. Very few humans in that place. Only God will save Africa if we can't change the way we think. We are doomed for life. Instead of helping each other grow we'd rather tear the next person down so they can be on our level. But not me! My eyes are open. I saw the light," she claimed.
Controversy about Huddah Lipsticks
Her new claims comes a few weeks after her lipsticks roused controversy on social media because some customers complained that her lipsticks were of 'low quality'. In response, Huddah said that the accusations were malicious and the person was trying to bring her down.
"Everyone who has used my lipsticks knows she is lying. But some women would do anything to put others down. You can't block my blessings no matter how hard you try," posted Monroe.
She also said that the accusations were malicious as the lady had not contacted Huddah Cosmetics after noticing an issue with the lipsticks, "If you have a problem with our products call. If we don't help you, and you feel some type of way then go and post all you want online. But posting without calling us to question or ask how we can help we know that is pure malice."
"Be that woman that tries to help others understand a problem and how we can solve it to make Huddah Cosmetics great together… You can't shine trying to dim other people's light. You don't know how much work people put in to build a brand…If you feel it's not the brand of your choice, there are a million more brands around the world that you can try to your satisfaction," posted Monroe.