Willy Paul survives attack at Riverside Drive
God has given me a chance to live - Willy Paul.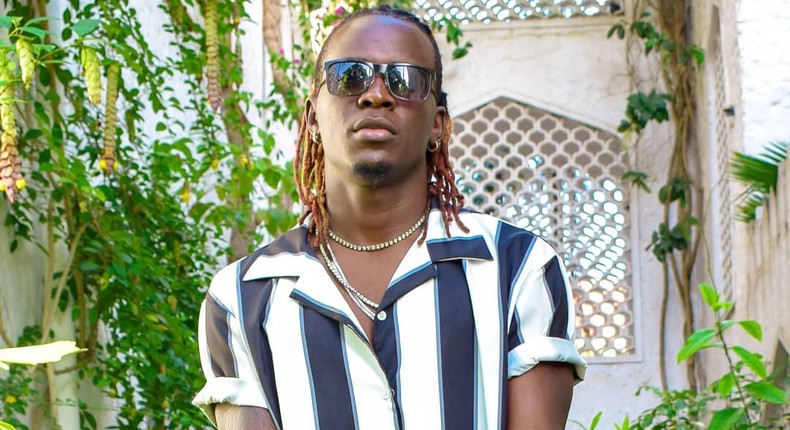 Willy Paul has sent out an emotiomal post after surviving aTuesday afternoon attack at the Dusit d2 complex in Nairobi.
The gospel singer was in a building near Dusit when an explosion followed by gunshots rang the air. Willy Paul narrated his ordeal in a post on his Instagram page that read:
"Today, I've seen how much God loves me!! He's given me another chance to live. I hope everyone survived the attack at Dusit. I've never come across such a thing in my life!!! People have been injured and some have lost their lives! The police should dig deep into this issue because the kind of weapons that we're used a few minutes back are not usual! Someone somewhere is supplying this people with this weapons. While in my meeting the first thing I had was a blast from a very powerful explosive, the second thing that followed were gun shots. I can't believe I'm here typing, I just survived this horrific incident. Thank you Lord. I will never get tired of thanking you and serving under you!!!" read the post.
Pulse Live Kenya
Terror group Al-Shabaab has claimed responsibility for the afternoon attack that has sparked tension countrywide.
"We are currently conducting an operation in Nairobi," The group's military operations spokesman said when speaking to Al Jazeera.
What we know so far is that four perpetrators arrived at the junction linking Chiromo Lane with Riverside Drive and remained parked for thirty minutes before the incident.
They then forced their way into the parking lot and thereafter a huge explosion, believed to have been a suicide bomber, went off at 3:50 pm at the Secret Garden Hotel.
Some reports indicate that the four may have created an entry point for more cars to access the building.
The terrorists are believed to have begun shooting indiscriminately which is still ongoing in the top floors of the buildings.
Get our Top Stories delivered to your inbox
Recommended articles
Youthful MP Peter Salasya searching for a wife with these qualities
Ed Sheeran may have to pay $100m, if found guilty of plagiarising a song
Size 8 casts out demons from possessed girl in Kibwezi [Video]
Bahati is battling depression, Diana has called me twice-Ringtone
Jamal Rohosafi throws shade at ex-wife Amira with cryptic message
My twin - Diamond gushes over look-alike son[Photo]
Crossing boundaries! Diamond working on a song with Indian star [Details]
Nick Cannon welcomes his 10th child, weeks before his 11th is due
Abel Mutua 'fried' as Roast House closes curtains for Season 1