10 amazing uses of Vaseline every woman should know of
Vaseline has incredible healing properties and beauty benefits too.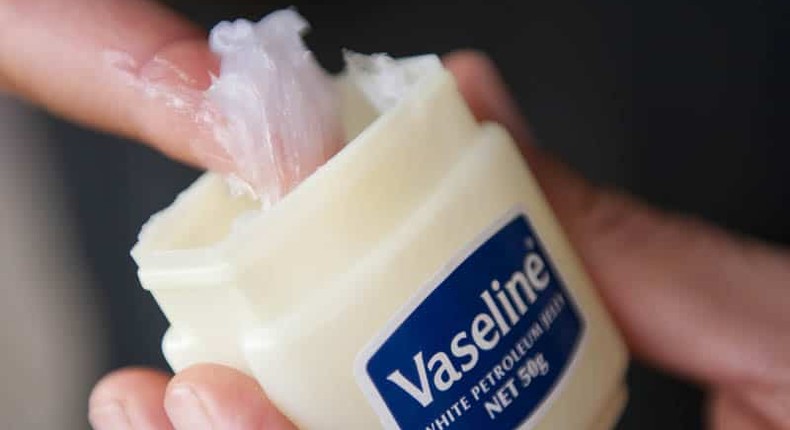 Save money on makeup. You replace your expensive highlight with vaseline. Apply a minuscule amount for a glowing, dewy look.
Vaseline as Eyelash Glue Remover
Why don't you use apply vaseline to your real lashes when you're trying to remove the fake lashes.
Use Vaseline to unstick the glue by dabbing some on your finger and thumb and carefully rubbing the offending lashes until the glue/false lash eases off.
 To Stop Lipstick Getting on Your Teeth
Avoid the embarrassment of rouge on your gnashers by dotting a weeny blob of the wonder jelly on your front teeth.
 Extend perfume staying power
If you swear a lot, apply a blob of vaseline to your wrist before spritzing. This will keep you smelling fresh throughout the day.
Dip cotton buds into Vaseline and gently remove makeup from your eyes, the residue that is left around your eyes will aid the remnants of make-up in coming off when you wash your face the following morning.
Vaseline on the elbows is a tried and tested method to keep a troublesome dry spot baby soft. Blob on when convenient at times when you're not wearing a favorite top that will easily grease up and stain.
Women, who don't love apply makeup but still crave defined lashes, can coat them with a little Vaseline for a glossy finish. Petroleum jelly not only leaves lashes conditioned, but it's even rumored to help them grow (score!).
Use it to restore cracked heels
Slather a generous amount of Vaseline on dry feet, throw on a pair of fuzzy socks and leave them on overnight for super smooth skin the next morning.
Prevent scars from forming
If you accidentally burn yourself with a curling iron (happens to the best of us), try applying a thin layer of Vaseline over the wound to minimize future scarring.
JOIN OUR PULSE COMMUNITY!
Recommended articles
Exquisite photos from Kourtney Kardashian & Travis wedding in Italy
Tiffany Haddish wants Common to buy her a building, not a ring
Meta launches campaign celebrating Africans making a global impact
Kate actress launches her own beauty & cosmetics products [Photos]
Jalango's harsh truth helped me work on my career - comedian Vinnie Baite
How to visit Rwanda on a budget
5 benefits of using moisturizers
7 deadliest water bodies on Earth
Larry Madowo finally celebrates graduation after 2-year delay