4 big mistakes you should stop making in the shower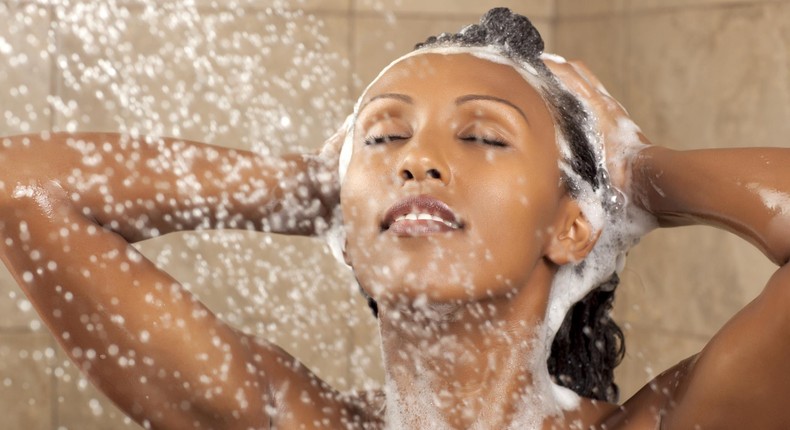 Taking regular showers is good for personal hygiene and also helps shun diseases and infections.
But did you know that you could also be making some mistakes in the bathroom that put your health at risk? Well, while your main business is to clean your body in the shower, people make mistakes out of ignorance.
Could you be making these mistakes in the shower?
1. Not cleaning your bathing towel
You use it every day but never take a minute to clean it. First, that's unfair given that it serves you every day. Secondly, you allow bacteria to breed on your towel by not cleaning it. The other mistake you make is not airing it such that it's ever wet. Bacteria love damp environments and will thus thrive excellently on your damp towel which can cause infections.
2. Water temperature is too high
A hot bath feels amazing after a long and tiresome day. However, too hot water is not good for your skin and hair. It strips off the natural oils leaving your skin and scalp dry. Instead, use lukewarm water.
3. Showering a hundred times
Maintaining hygiene does not mean that you should rush into the shower after every hour. If you are showering more than two time a day, then you are overdoing it. And by that, you are rinsing your body's natural oils and moisture.
4. Not replacing your shower cloth
Honestly, for how long have you used that cloth? It may still be thick enough to clean you perfectly but that's not to say that you should wait until it's tattered to replace it. Over the months, that towel picks bacteria and you should thus replace it after every three months.
JOIN OUR PULSE COMMUNITY!
Recommended articles
5 problematic beauty standards created by celebrities and influencers
Influencers who turned side hustles into successful businesses
Brown Mauzo pens beautiful message celebrating fiancé's birthday
I still want to be the Chebet he married three decades ago - Rachel Ruto
Vanessa Mdee and Rotimi celebrate baby Seven's 1st birthday in style [Photos]
Push or C-section: Felicity Shiru makes ultimate decision as her due date nears
Hii story ya kufanya vitu last minute - Wahu takes Nameless shopping for baby stuff
Hair: Natural ways to stimulate growth and thickness
9 items you don't want to share with even your shadow