4 mistakes you're making when cleaning your ears
This is what you shouldn't do when cleaning your ears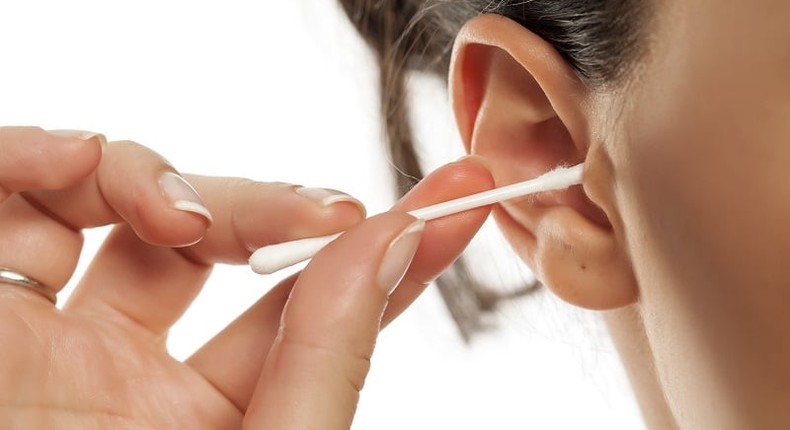 Buildup of ear wax can feel disgusting. Cleaning them is basically mandatory.
There is also the weird stuff that collects behind the ears and not forgetting the mess created by wearing earrings.
According to experts, ears are self-cleaning.
"It [the ear] is the only part of the body in which the skin grows in a direction, and brings the wax and skin debris out from the canal to the outer ear," Dr. Boris Chernobilsky, MD, assistant clinical professor of otolaryngology told Health.com.
The ear only makes the amount of wax needed. It is called cerumen and is used to lubricate the ear canal and prevent water from getting in.
2. Rinsing with a syringe
This is best done by an expert, it can lead to feeling as though you have been underwater for a long time.
These actually push the wax deeper and can cause damage to the skin and ear drums.
The cotton head can also pop off and remain lodged in the ear.
4. Inserting sharp objects
Keys, biro-pen caps or fingernails can easily cut the skin and cause damage to the ear.
It can lead to injury and result in a leak of fluid from the inner ear. This leads to a possibility of hearing loss and vertigo.
JOIN OUR PULSE COMMUNITY!
Recommended articles
YouTuber Thee Pluto & Felicity back together months after breakup [Video]
5 herbs and spices to help you get pregnant fast
11 things women do that turn men on
Former Mother-in-Law actor Ninja celebrates 4th wedding anniversary
Koma tribe: A brief walk into the lives of an ancient ethnic group
The health benefits of drinking warm water are unbelievable
'I look forward to spending your money' - Simi tells Adekunle Gold on anniversary
Why does a man's love for you reduce after some time?
Will Ruto and Raila's zodiac signs shape your voting? [Pulse Editor's Opinion]