4 mistakes you're making when cleaning your ears
This is what you shouldn't do when cleaning your ears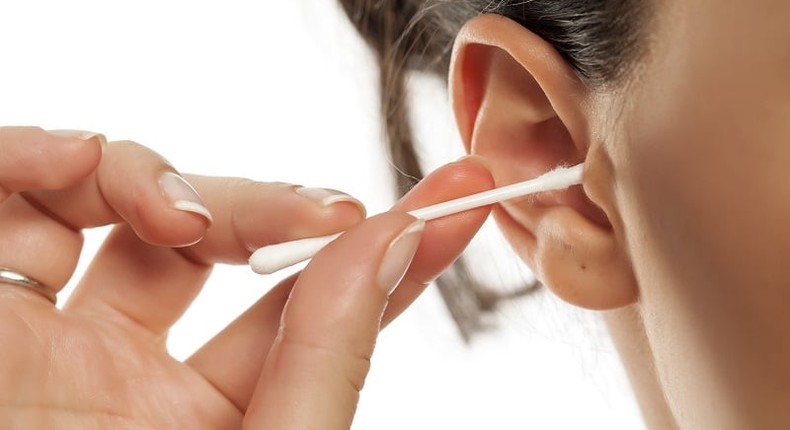 Buildup of ear wax can feel disgusting. Cleaning them is basically mandatory.
There is also the weird stuff that collects behind the ears and not forgetting the mess created by wearing earrings.
According to experts, ears are self-cleaning.
"It [the ear] is the only part of the body in which the skin grows in a direction, and brings the wax and skin debris out from the canal to the outer ear," Dr. Boris Chernobilsky, MD, assistant clinical professor of otolaryngology told Health.com.
The ear only makes the amount of wax needed. It is called cerumen and is used to lubricate the ear canal and prevent water from getting in.
2. Rinsing with a syringe
This is best done by an expert, it can lead to feeling as though you have been underwater for a long time.
These actually push the wax deeper and can cause damage to the skin and ear drums.
The cotton head can also pop off and remain lodged in the ear.
4. Inserting sharp objects
Keys, biro-pen caps or fingernails can easily cut the skin and cause damage to the ear.
It can lead to injury and result in a leak of fluid from the inner ear. This leads to a possibility of hearing loss and vertigo.
JOIN OUR PULSE COMMUNITY!
Recommended articles
7 weird things men find attractive in women
9 feminine hygiene tips every girl should know
10 outdated gadgets that will make you nostalgic
Fashion designer Diman Mkare announces expecting first child [Photos]
6 tips to enjoy rest when struggling to slow down
These are 5 top signs of fake love in a relationship
How to Deal With Carpal Tunnel
10 unwritten rules for healthy social relationships
How ex-Presidential staffer turned school into a luxury resort [Photos]