5 ways to remove that stubborn period stain from your underwear
Stop throwing away your stained panties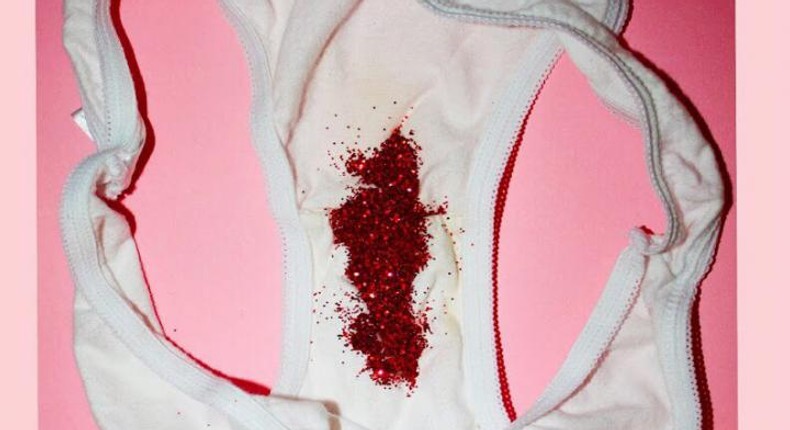 As long as you have menstruated before, then you sure as hell have stained your underwear at least once.
Heck, even thrown away some of your oh so favorite panties simply because you couldn't clean out the stain which was so stubborn. There's nothing to be embarrassed about that patch on your undies btw - happens to the best of us, sometimes, even when you go to extra lengths of preventing the leak using panty liners. But, while blood stains are pretty stubborn, there are ways you can make the stains less bad or even clear them for good instead of throwing away the panty or staying with a stained panty. You might wanna have dark colored panties for your period though just because, well, white and lighter colors simply don't go hand in hand with aunt flow. Back to how to clean period stains.
Mix one part water and one part salt, dip the underwear in the salty water and scrub the stain with an extra toothbrush till the stain begins to disappear, then run the underwear under cold water (you could use some water stored in the fridge) to wash away the stain.
I you have some aspirin at home, crush a few tablets, add a bit of cold water to form a thick paste. With your extra toothbrush, smear the paste on the patch and scrub it, then run the underwear through cold water. Aspirin contains an acid, which when mixed with water, helps remove stains.
Mix two parts of baking soda and one part water, and scrub the stain with a toothbrush. If the stain is stubborn, leave it overnight and wash the next day then run it through cold water.
Mix one part water and one part vinegar and soak the underwear for a few minutes then try scrubbing off the stain.
Soak a cloth in squeezed lemon juice and use it to scrub the period stain on your underwear. Do note though that this method can cause whites and light colors to bleach and end up ruining your underwear even more.
JOIN OUR PULSE COMMUNITY!
Recommended articles
Amazing transformation of 21-year-old man bullied for being born different (video)
Abel Mutua's movie makes over Sh4M in 5 days
Why do guys still masturbate when they have girlfriends?
5 things you should never do to please a woman
How Janet Mbugua's husband Eddie landed Sh240 million deal with Chinese investors
British MP claims she didn't know her flat was owned by the Kenyatta family
I spent Sh800K - Vera speaks on begging for money to fund lavish Baby shower
Shika Simu yangu bro, we need you - Eric Omondi begs Eddie Butita
Janet Mbugua's husband thrown at the centre of nasty fight at Ole Sereni Hotel [Video]